high-rise apartment building at the Nordbahnpark
competition, 2nd stage
Vienna 2
2018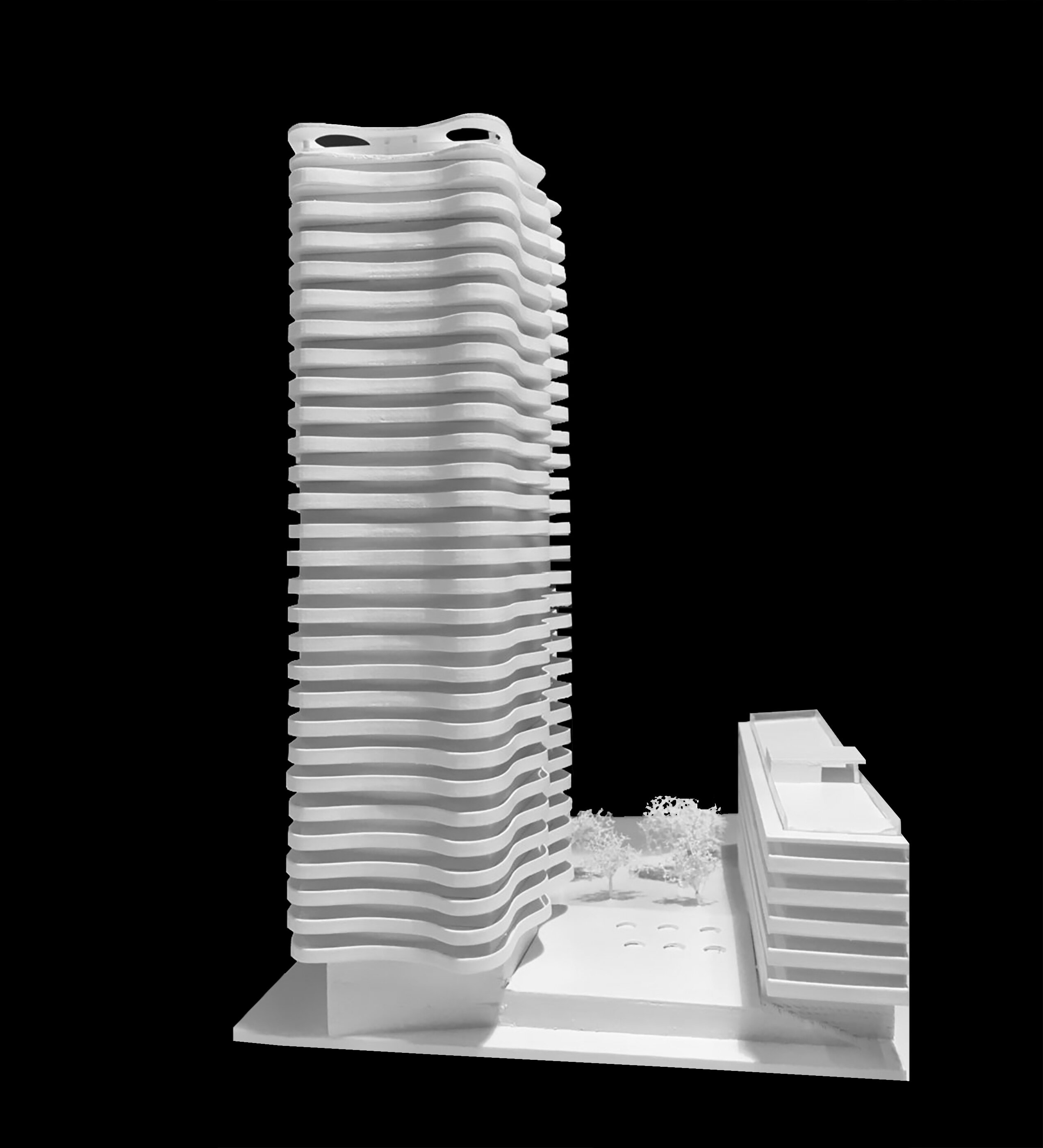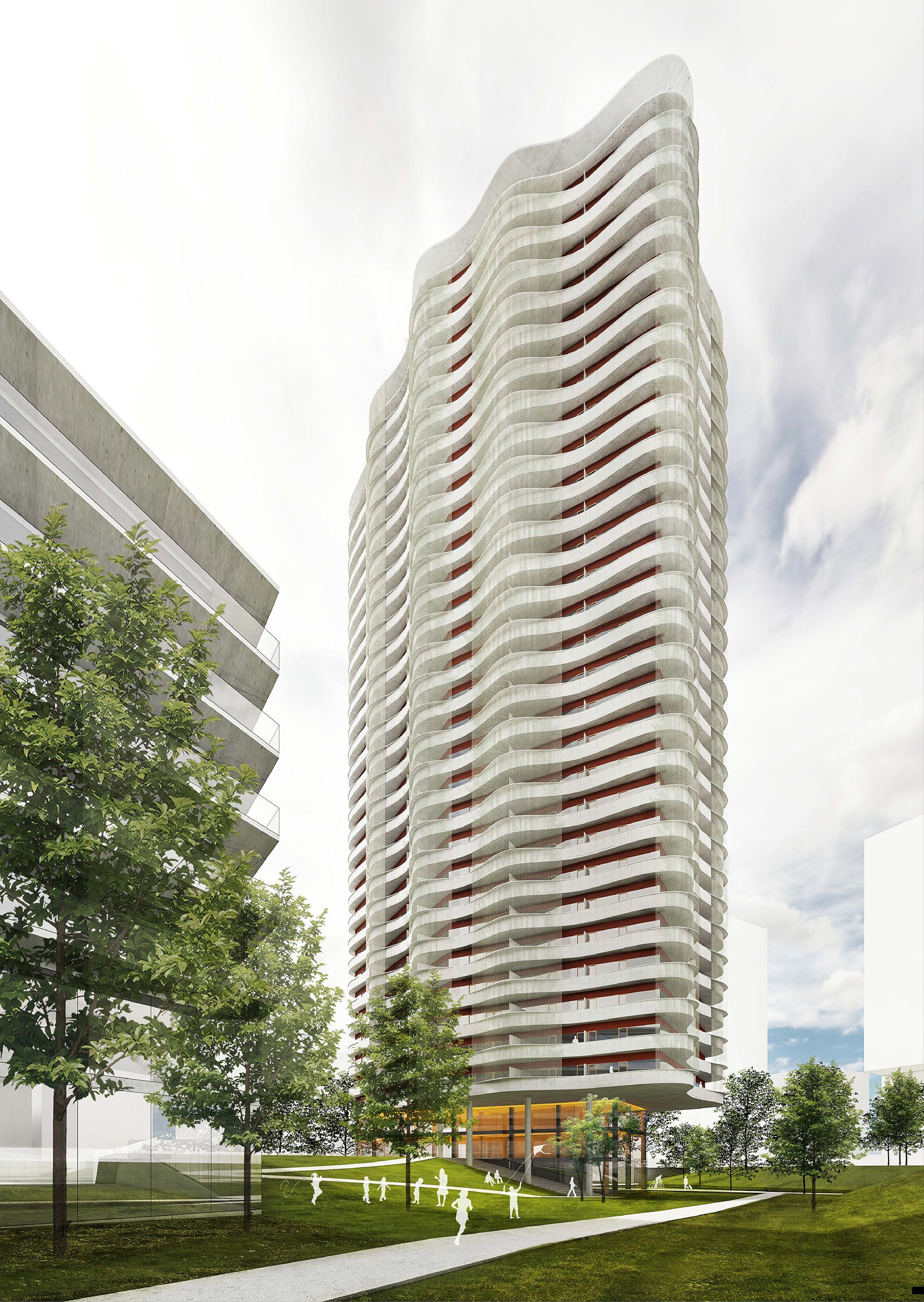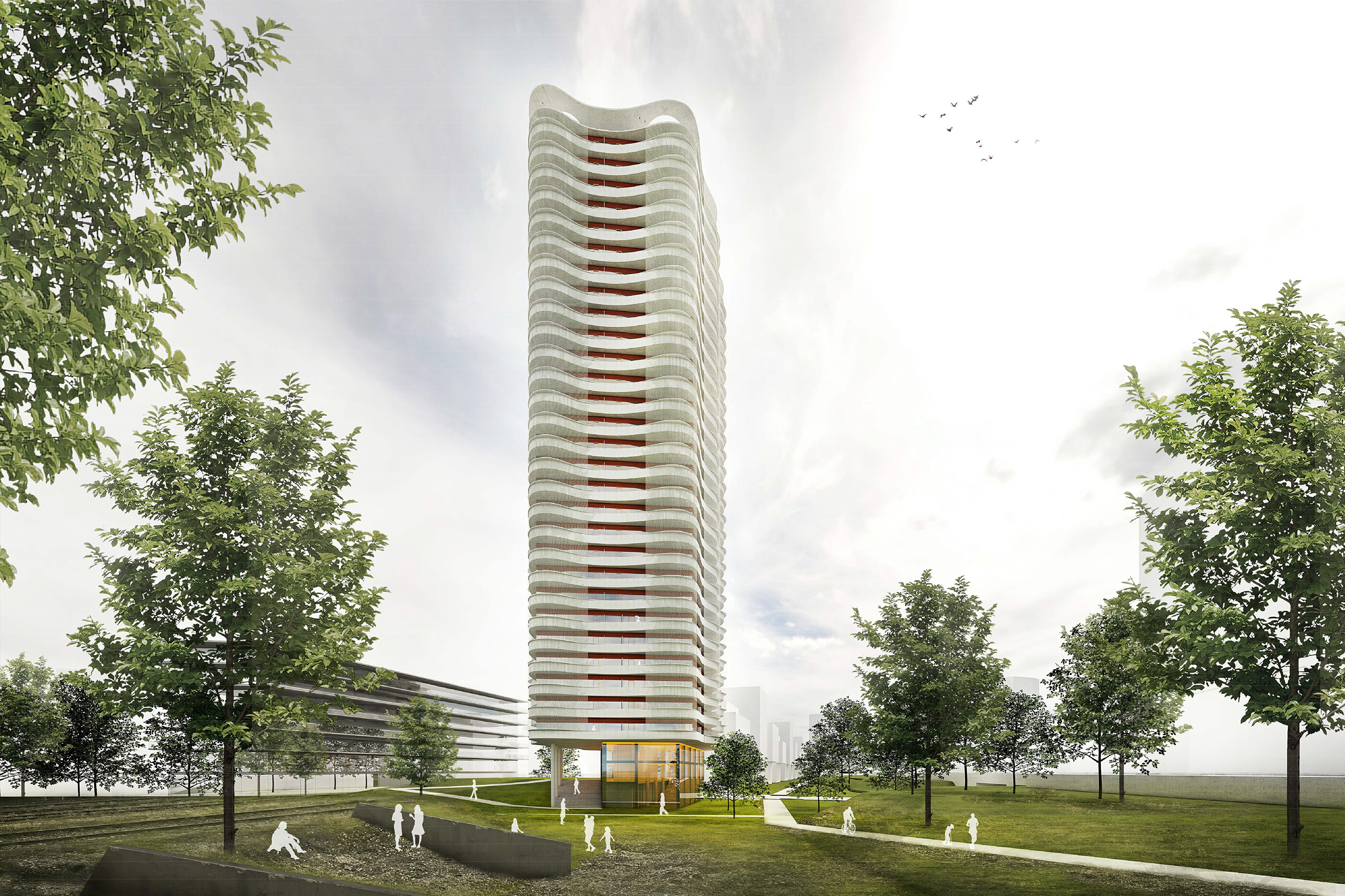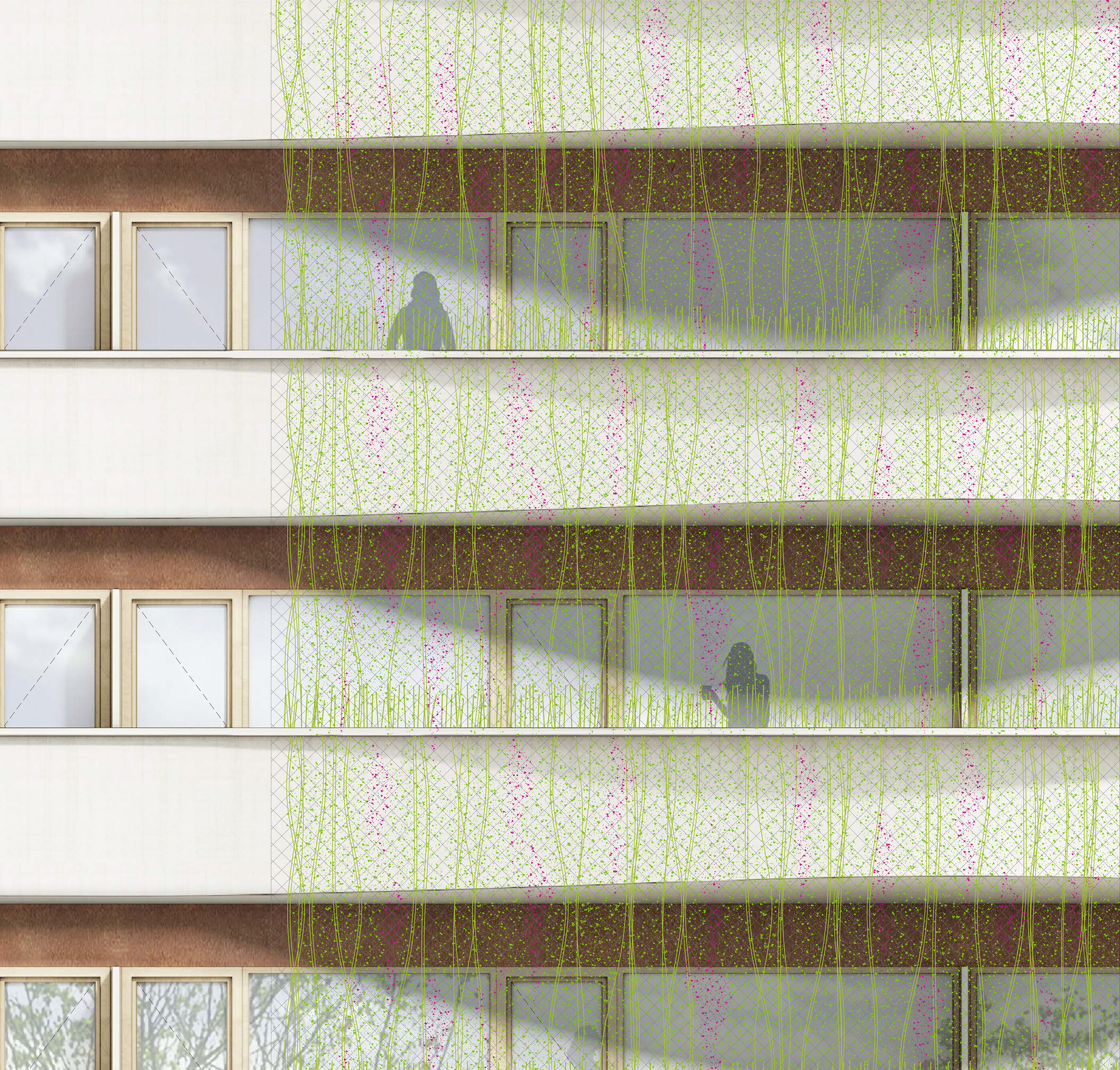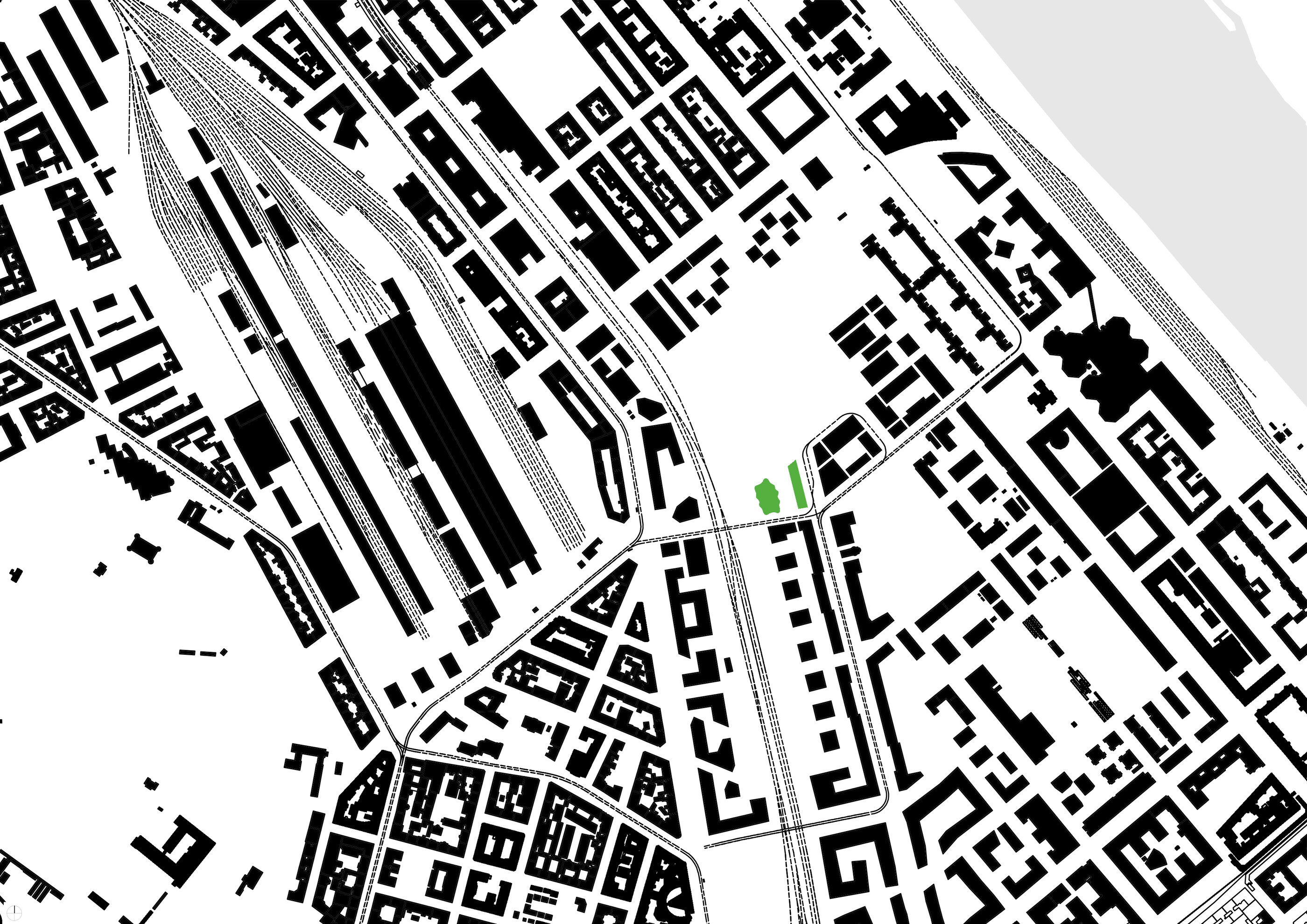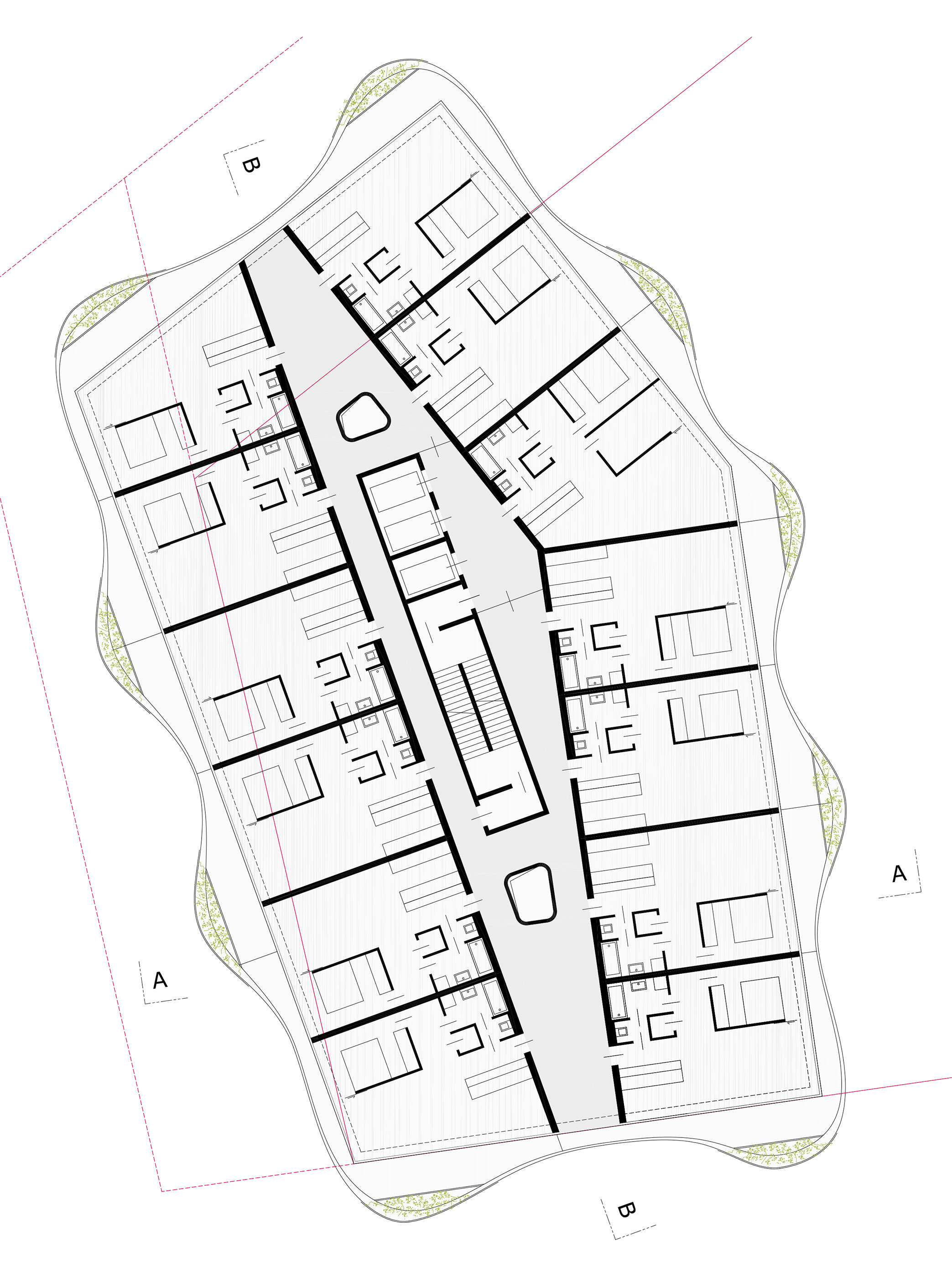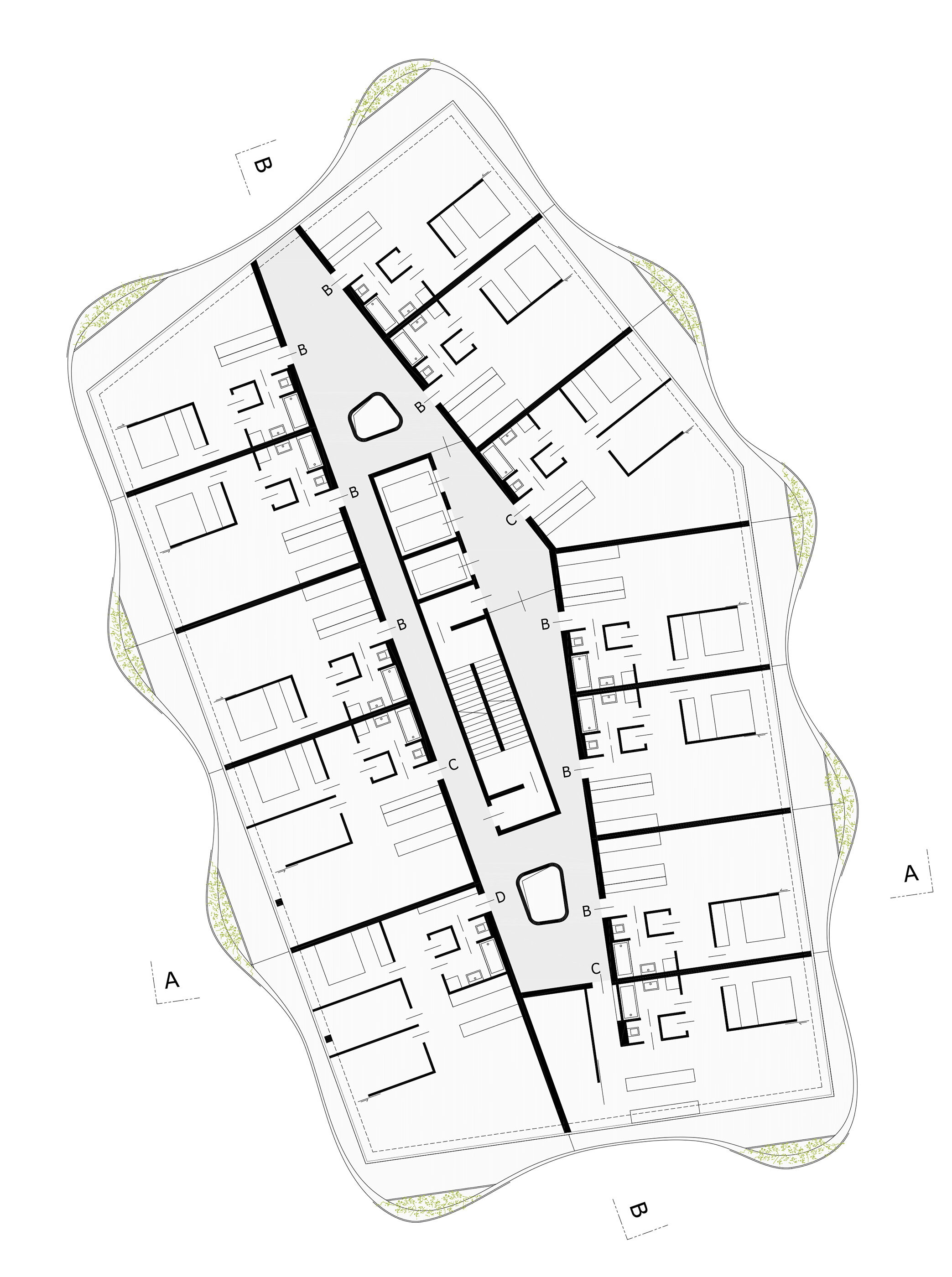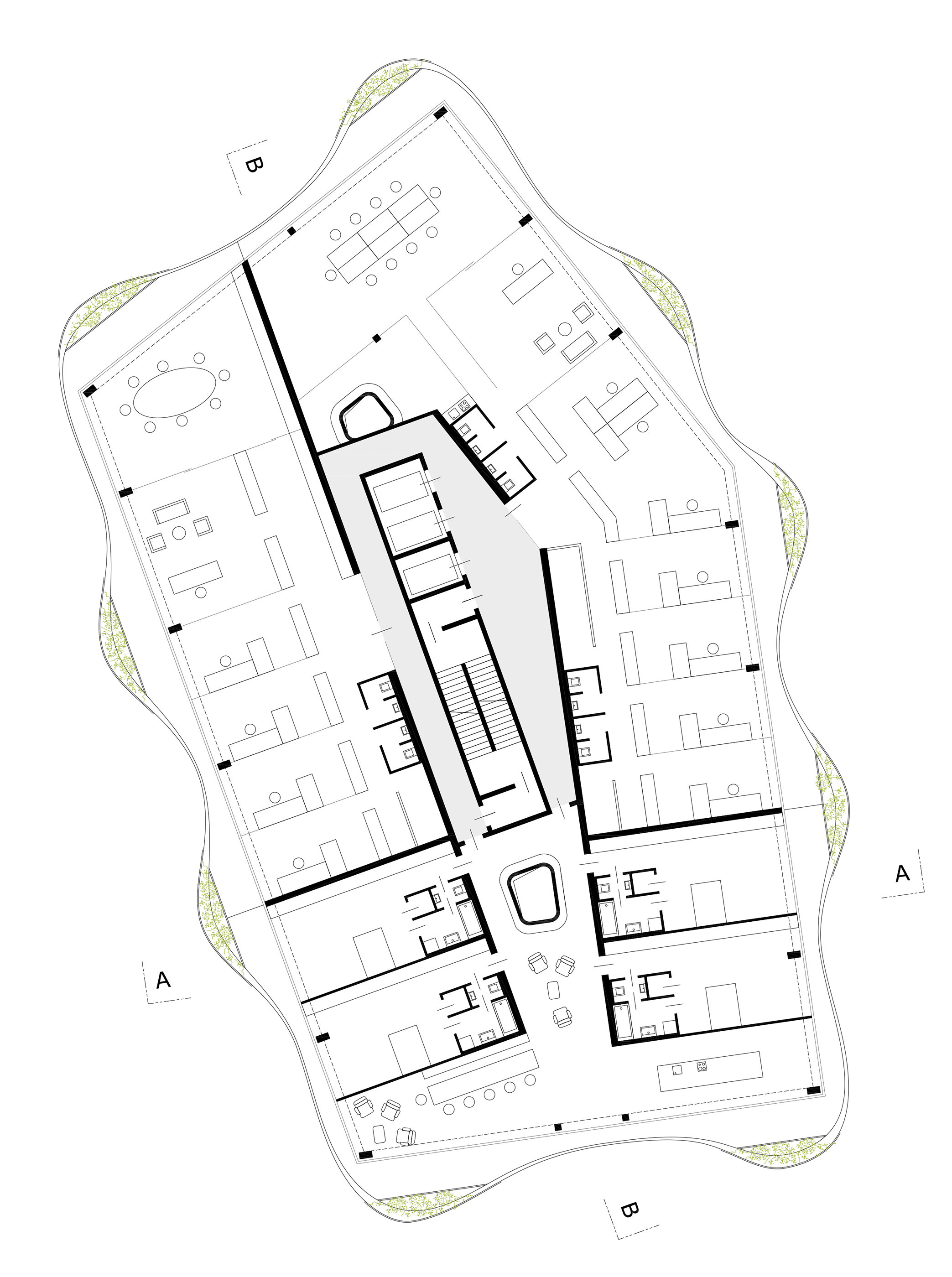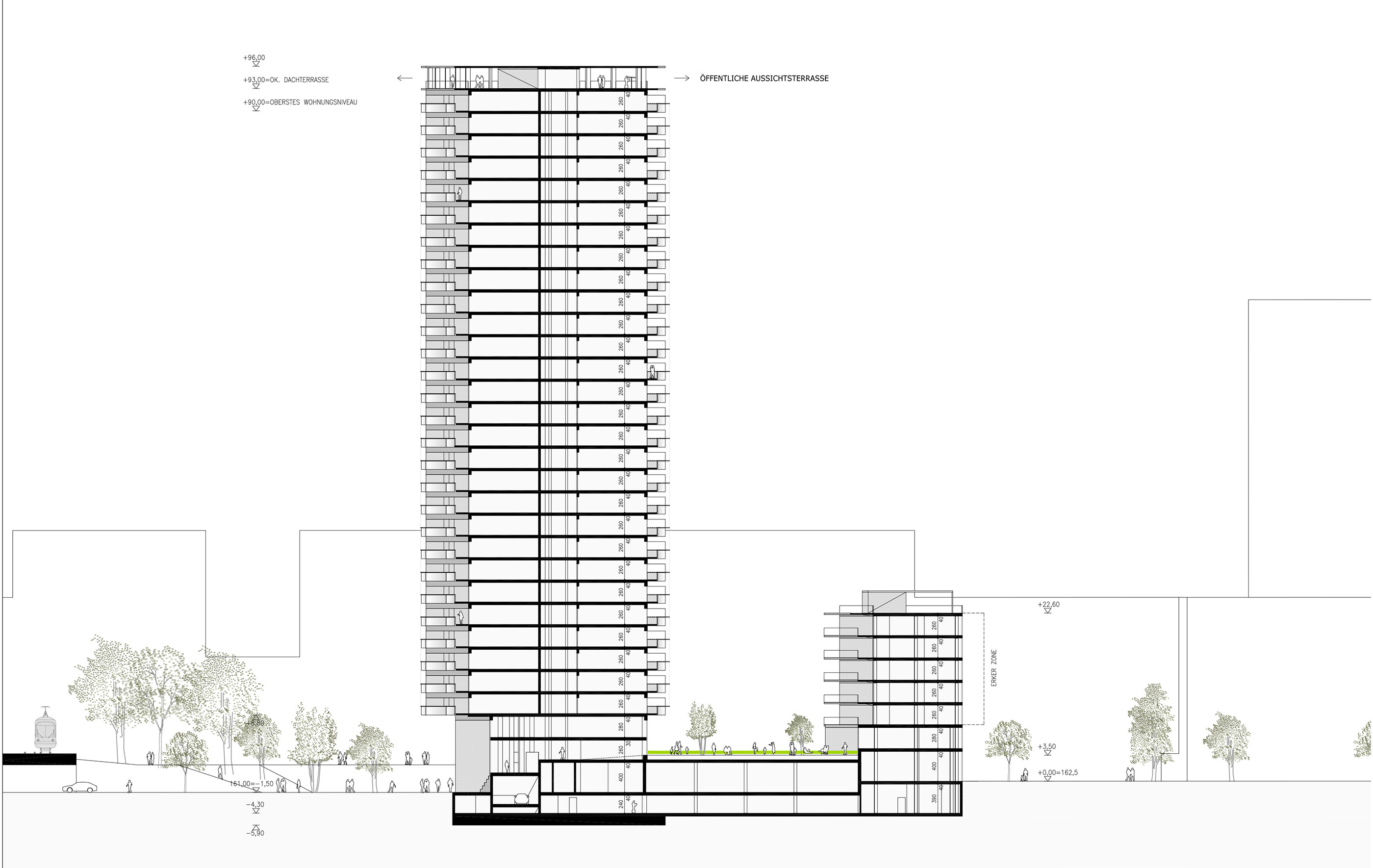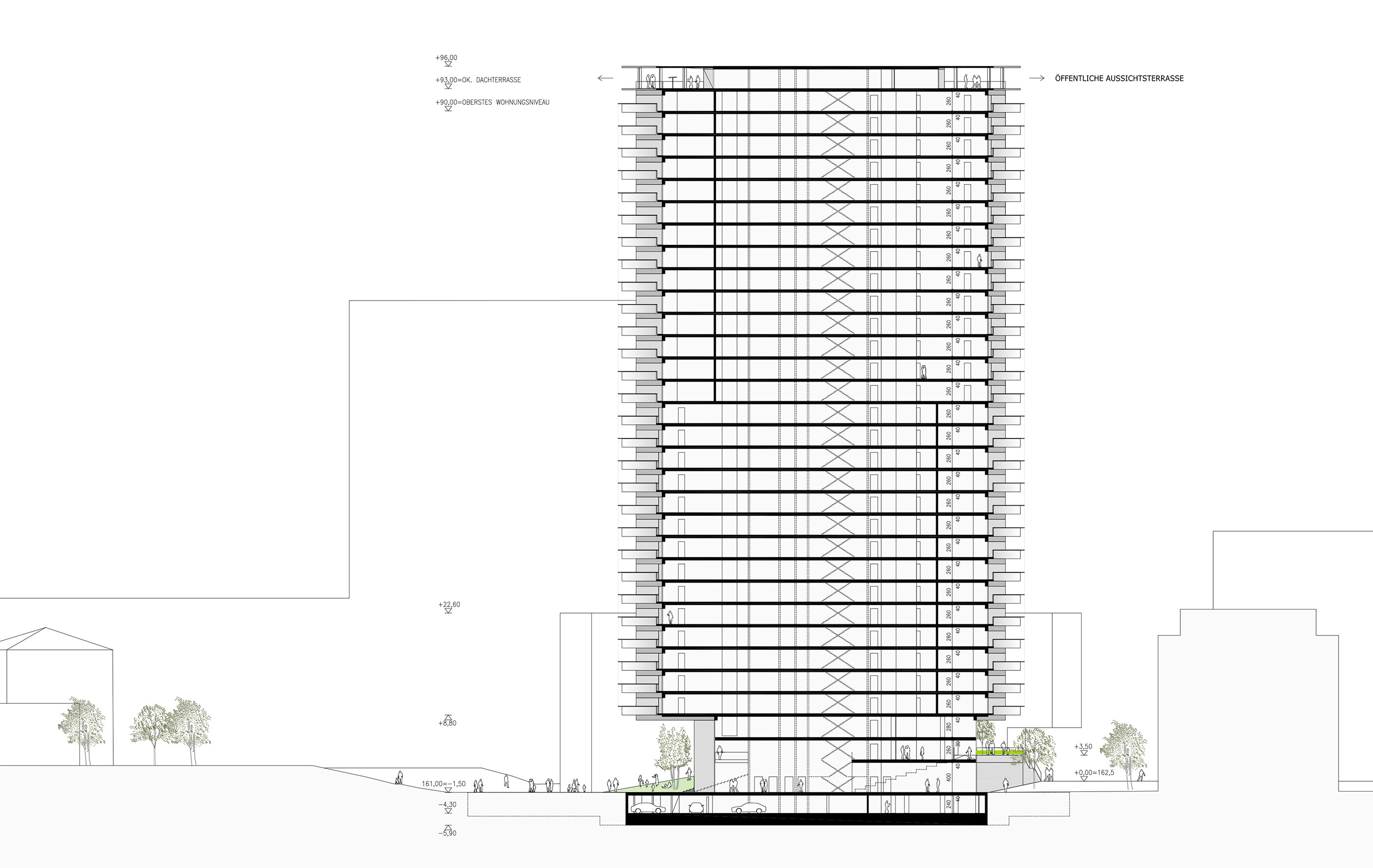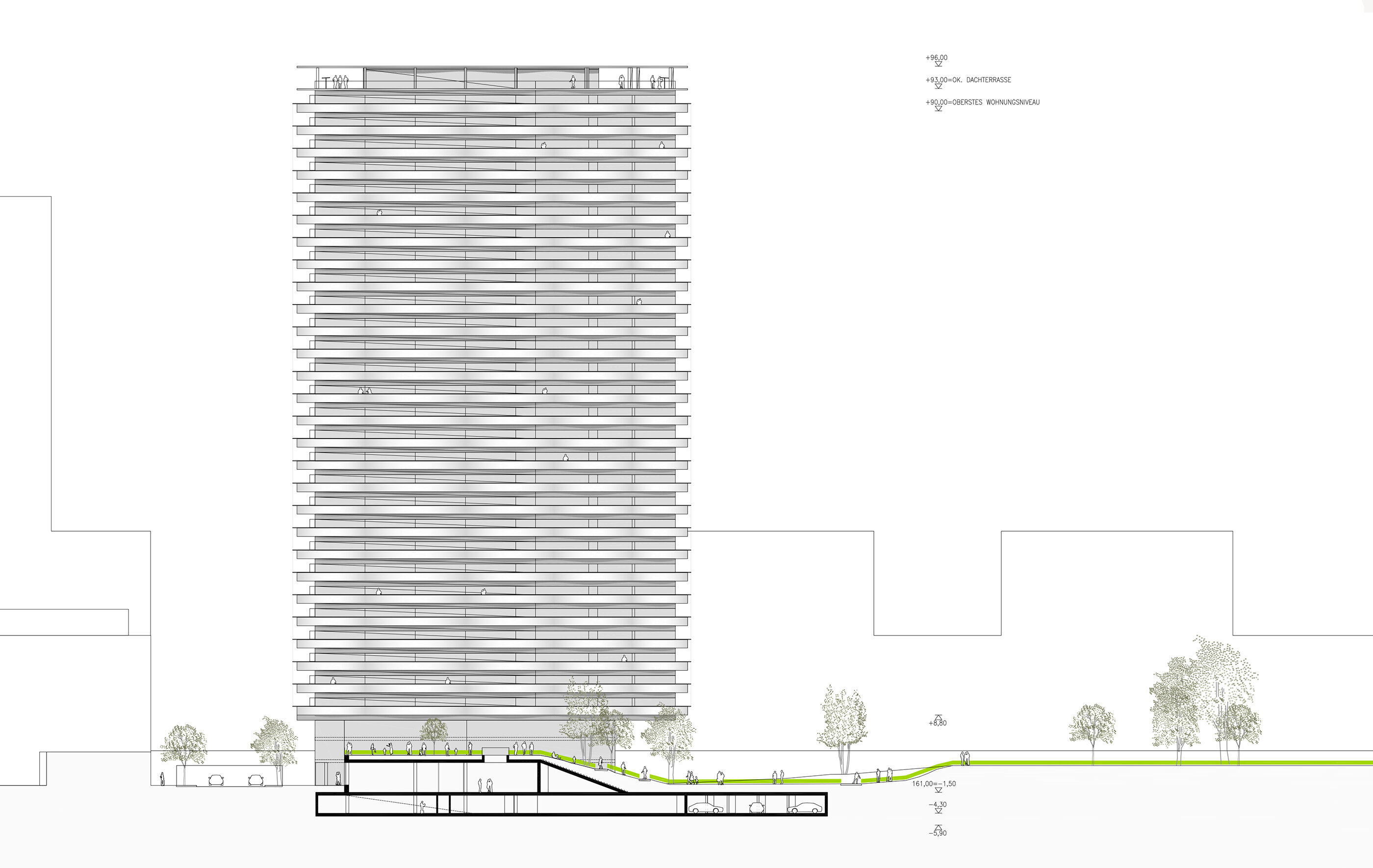 High-rise apartment building at the Nordbahnpark
The view offered as a result of the unobstructed positioning of the high-rise is here a given precondition, however the design of the outer layers  to provide quality external space as a place to spend time, directly in front of the apartment, is necessary to ensure the residents' satisfaction and a sense of identification. The striking character of these layers serves perception and orientation by people in the mesh of the city. 
At the same time the resident of the high-rise can be offered the location of the building directly in the park by raising the park area to first floor level, right up to the street front street front: the urban edge meets the edge of the park.

Diversity of functions
The fundamental structure is based on a number of more or less identical small apartments (two room apartments). Building on this basis every kind of apartment mix can be created, equally cluster units or office or commercial spaces can also be built.
A balcony with an outline that swings out freely is overlaid on the rigid, compact shape of the thermal building envelope, with terraces that are deeper in front of the living rooms. To provide protection against sun and wind a planter is placed in the area of the outward swinging curves. A simple net allows the plants to grow vertically, which further accentuates the appearance when seen from the park.
In the plinth a library with possibilities for events attached to the lobby leads to the first floor  where a communal room (internal play area for children that augments the children's playground in the expanded park) and small units that residents can rent additionally serve as rooms to augment their apartments at a position that can be easily reached by the public.
On the roof a publicly accessible, partly covered terrace is intended to offer an overview of the new "Nordbahnhof" and of the extensive urban area.
competition with preceeding application procedure

client: EGW

Team ARTEC Architekten:
Bettina Götz and Richard Manahl
Gerda Polig, Johannes Giselbrecht, Michael Murauer, Gül Cakar, Héctor, Farré Cortada
visuals: Jun Wook Song
models: Esther Eichhorn, Johannes Giselbrecht, Emanuel Spurny

structural and constructional advice: werkraum Ingenieure, Peter Bauer
models: Benjamin Brüll
photography:
ARTEC Architekten (models)