apartment building and gym on Hollgasse
Vienna 4
2003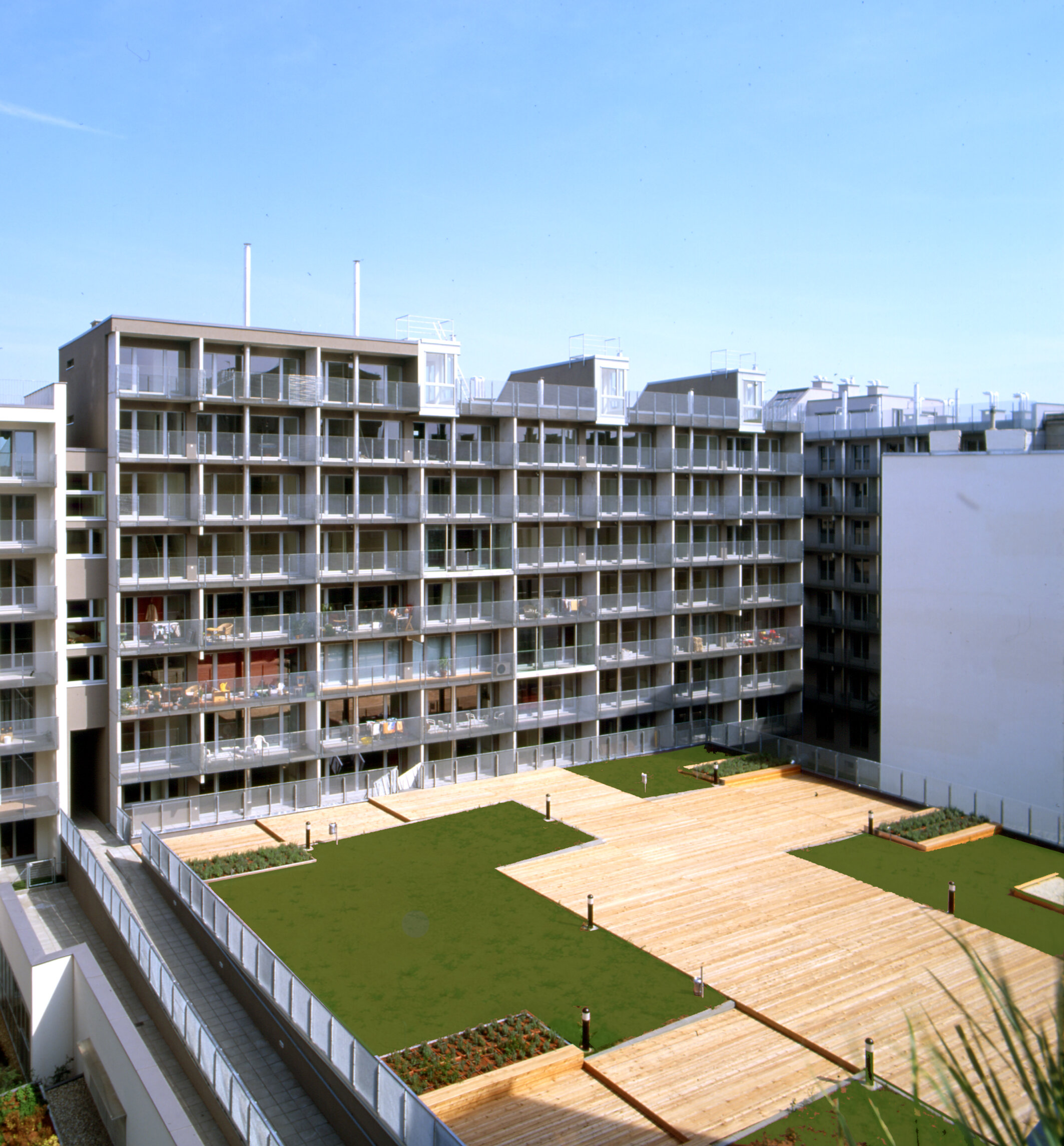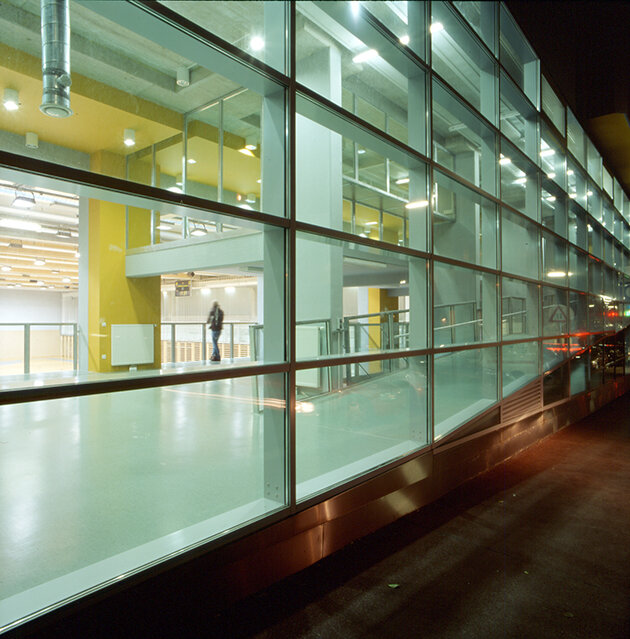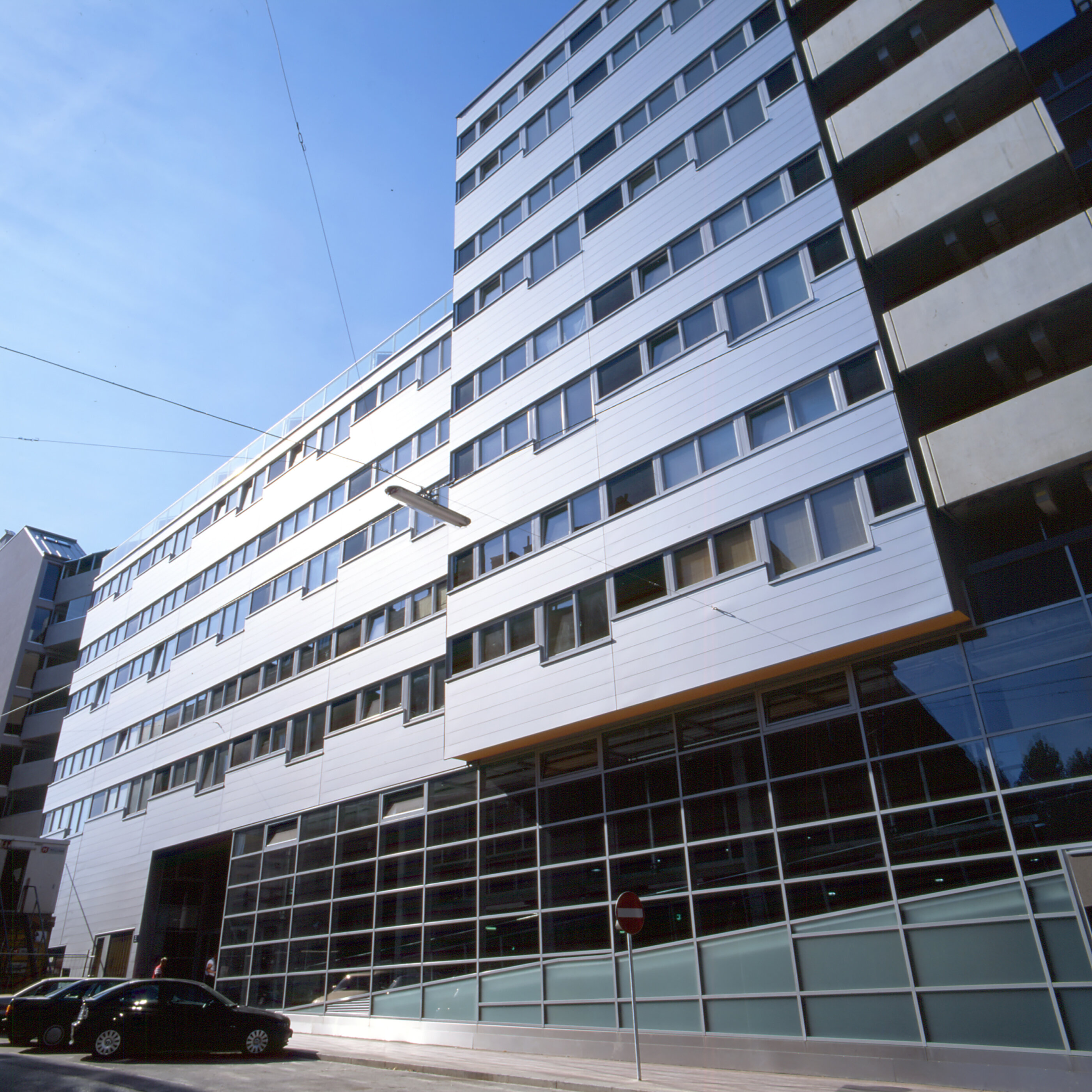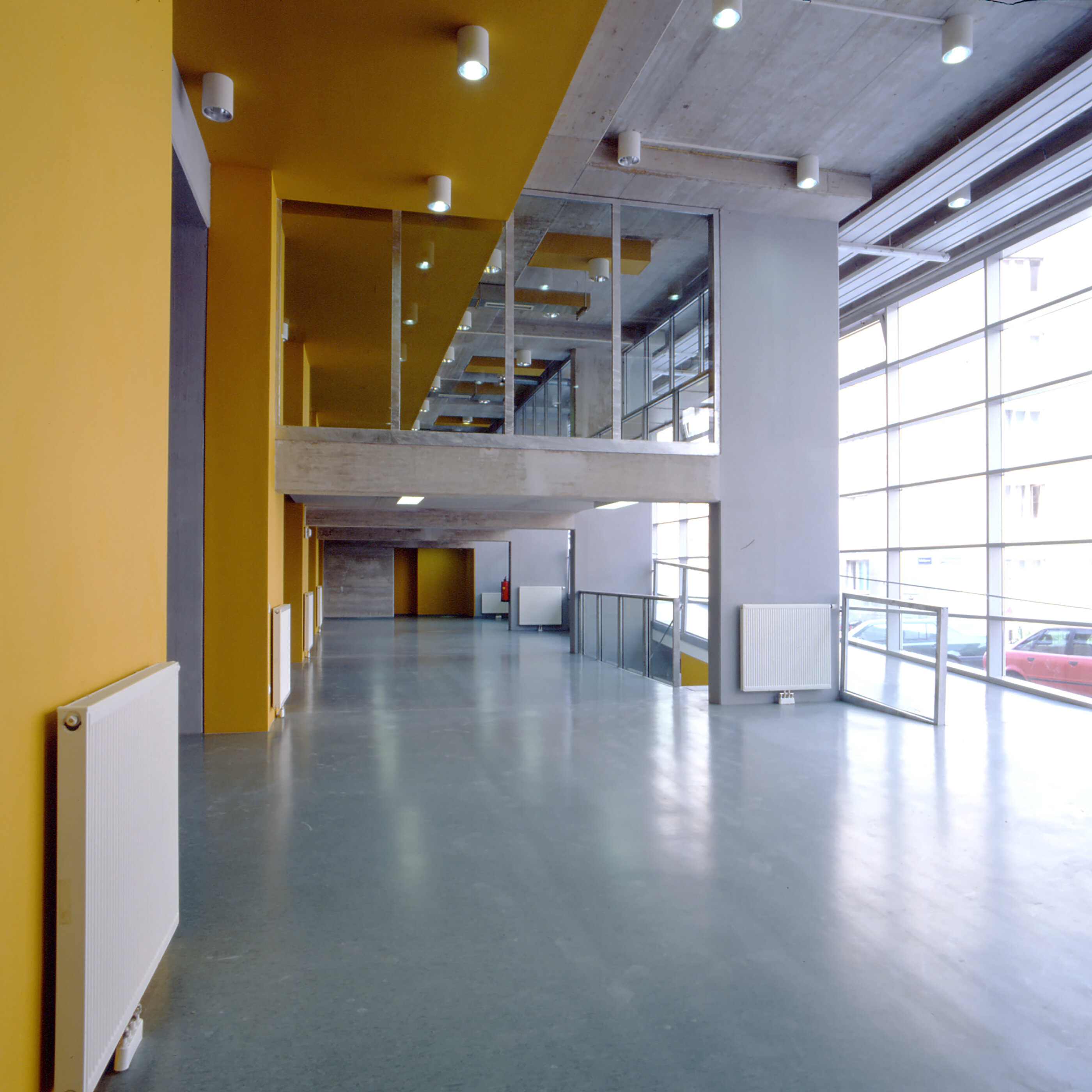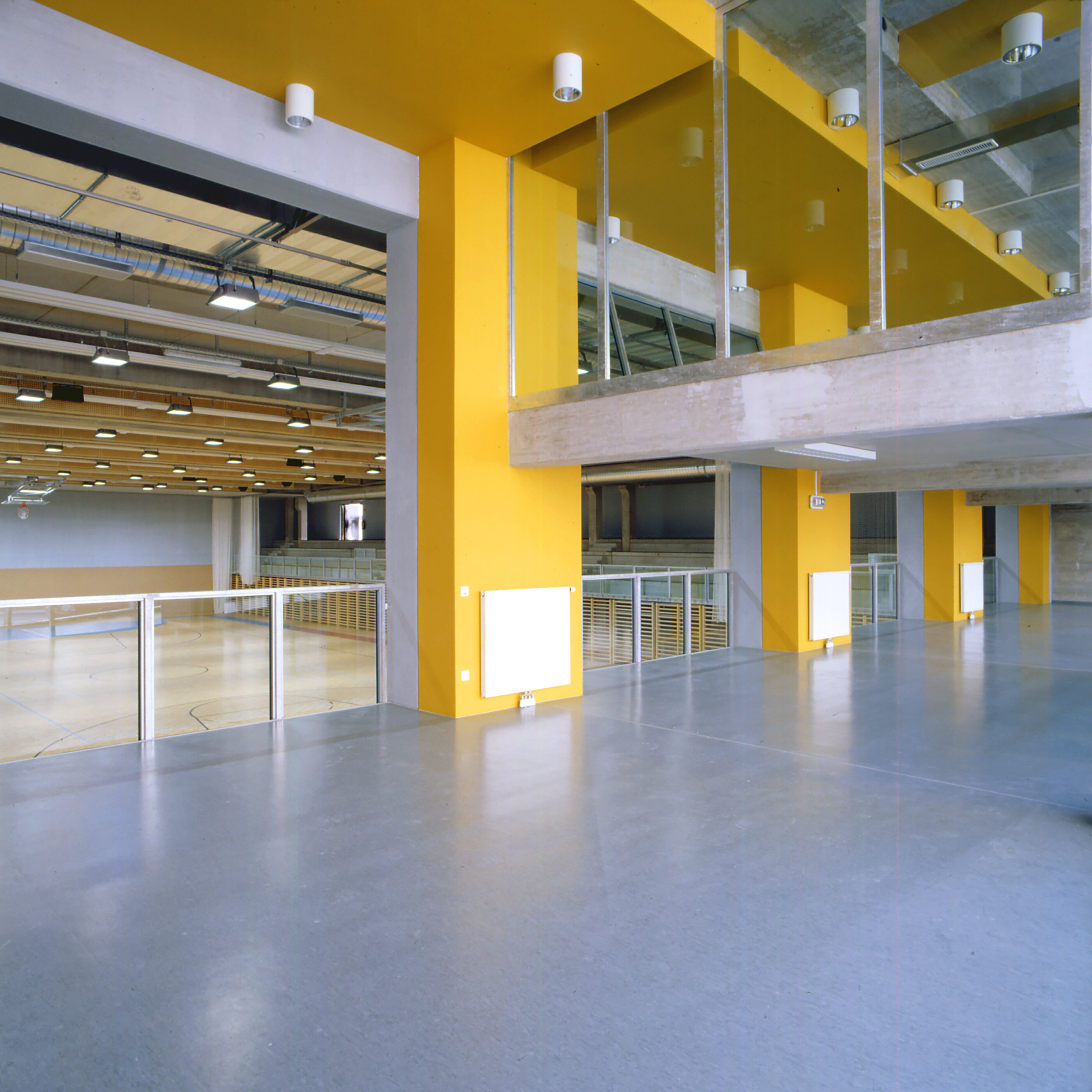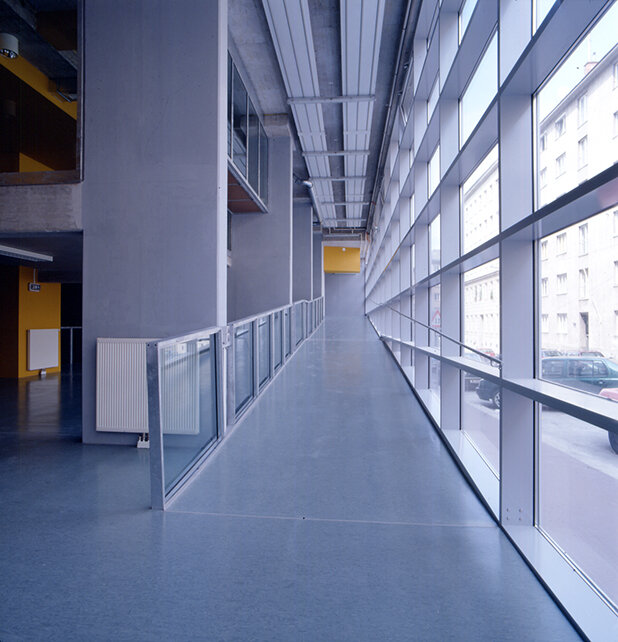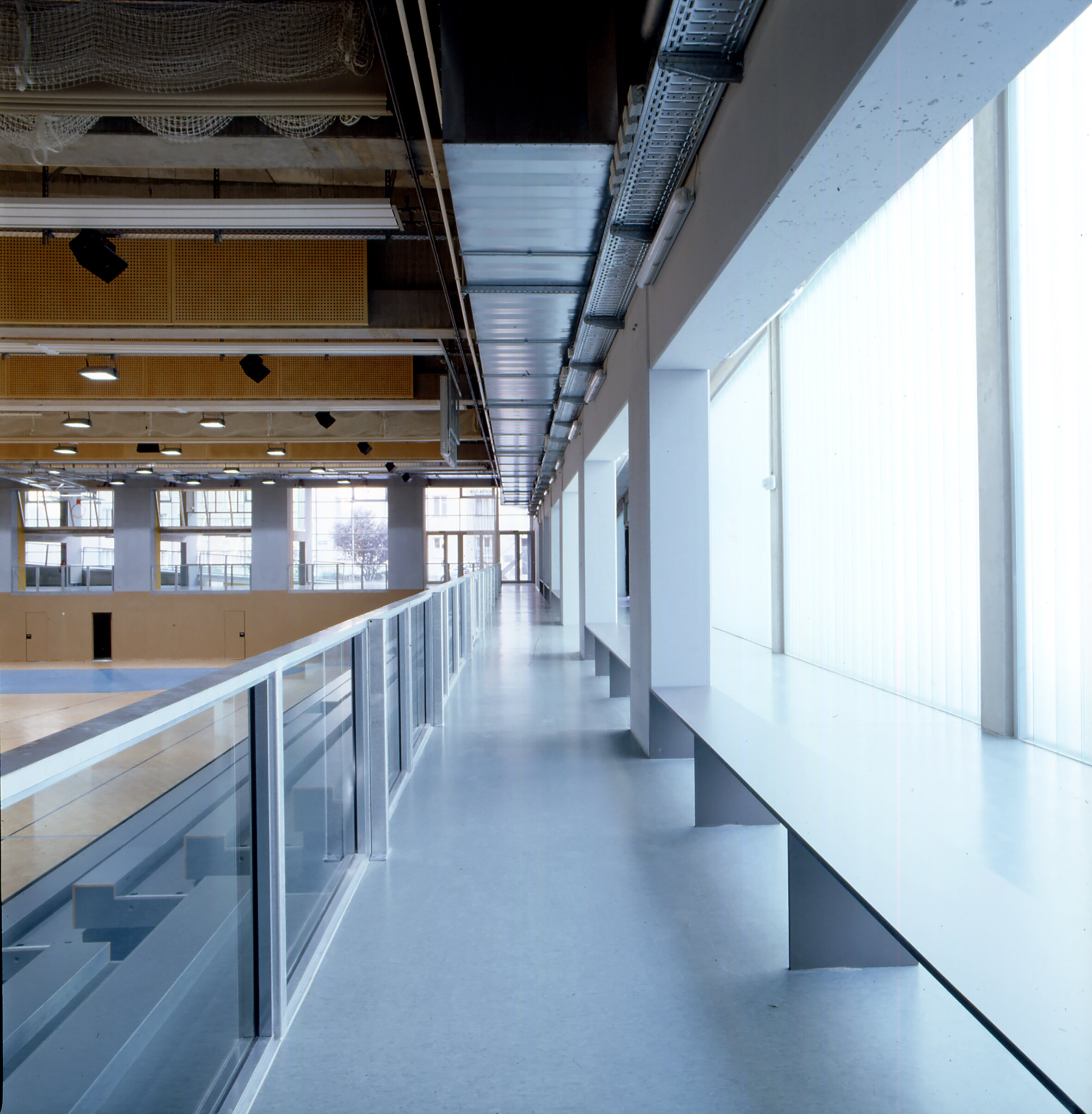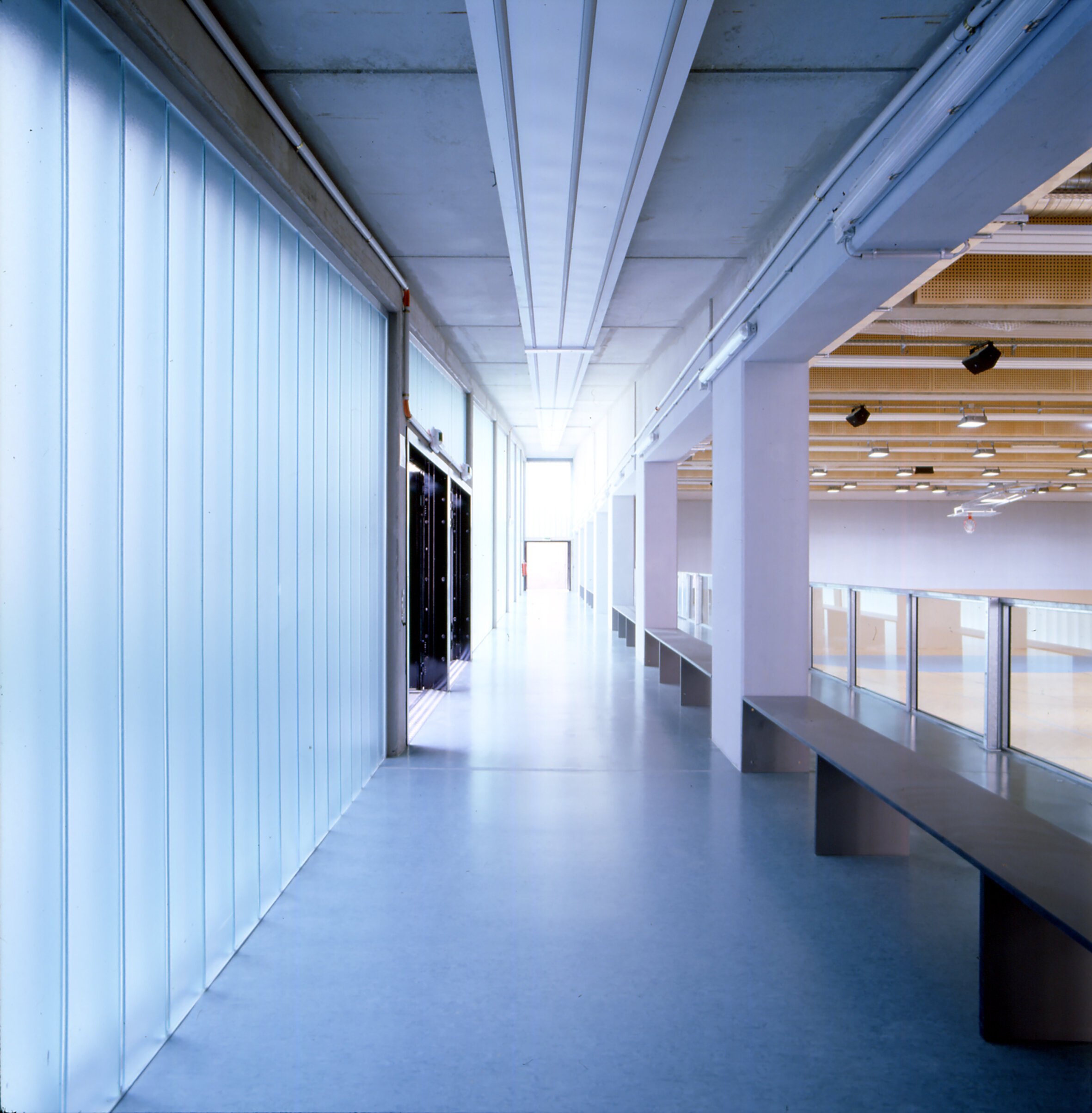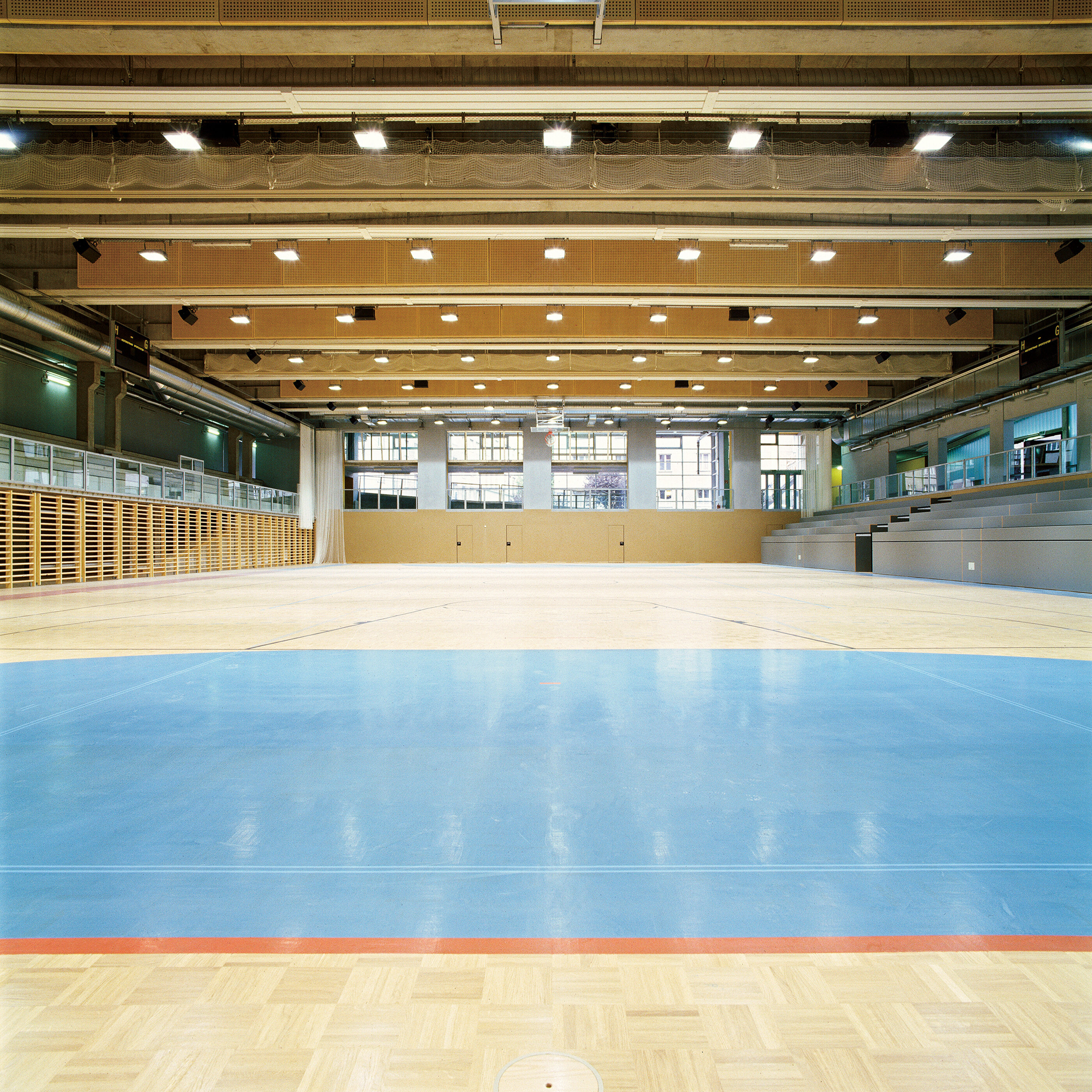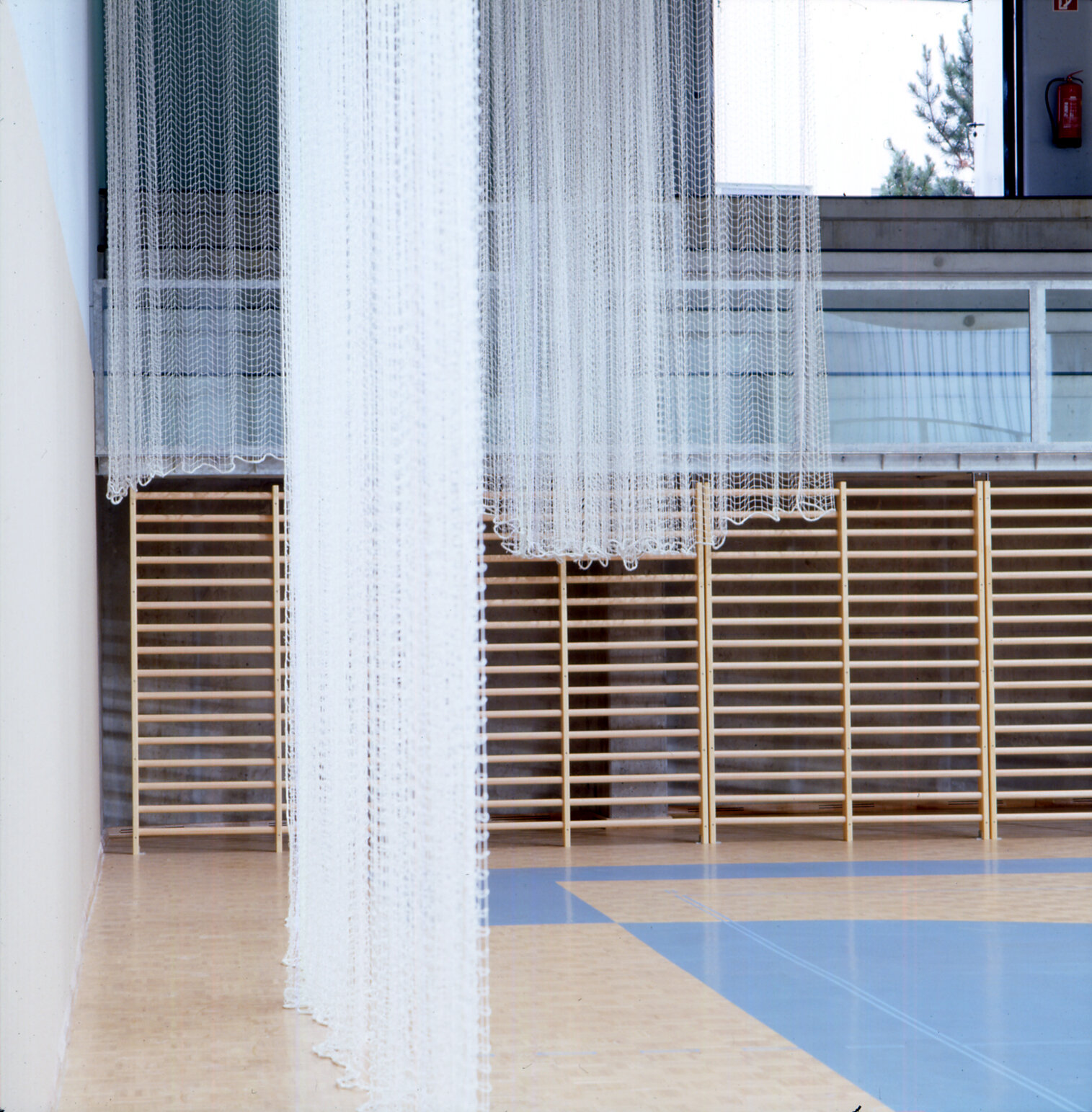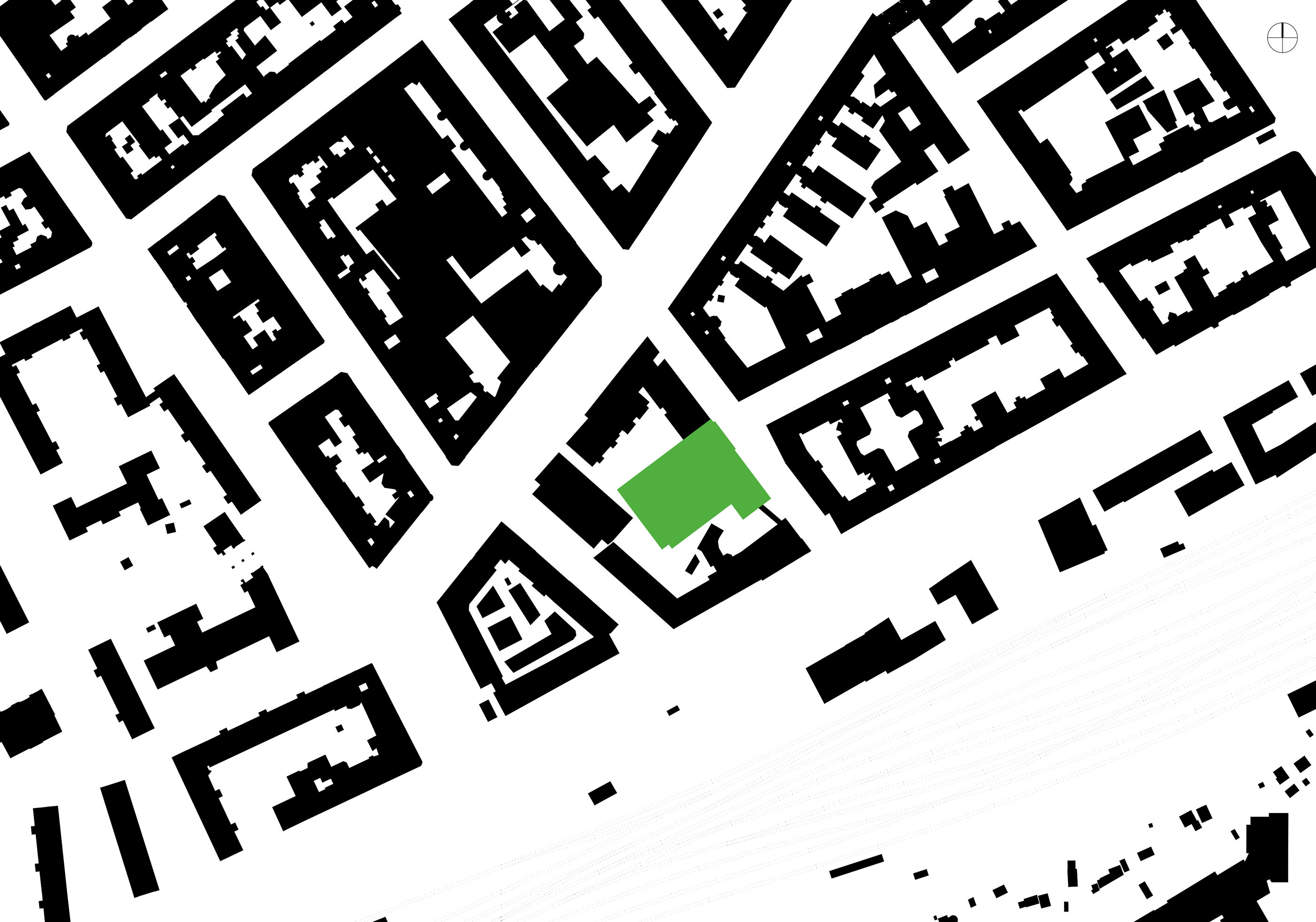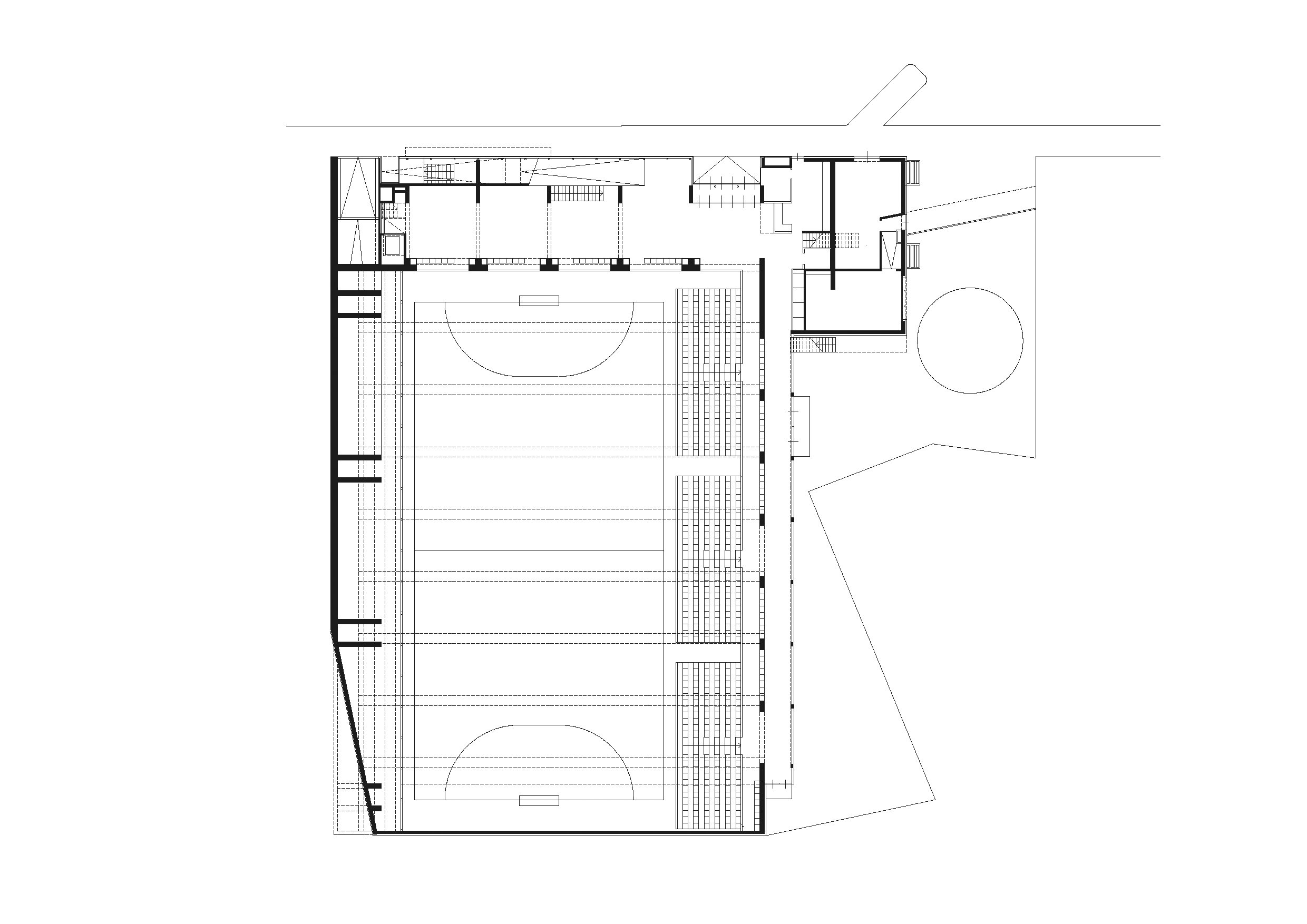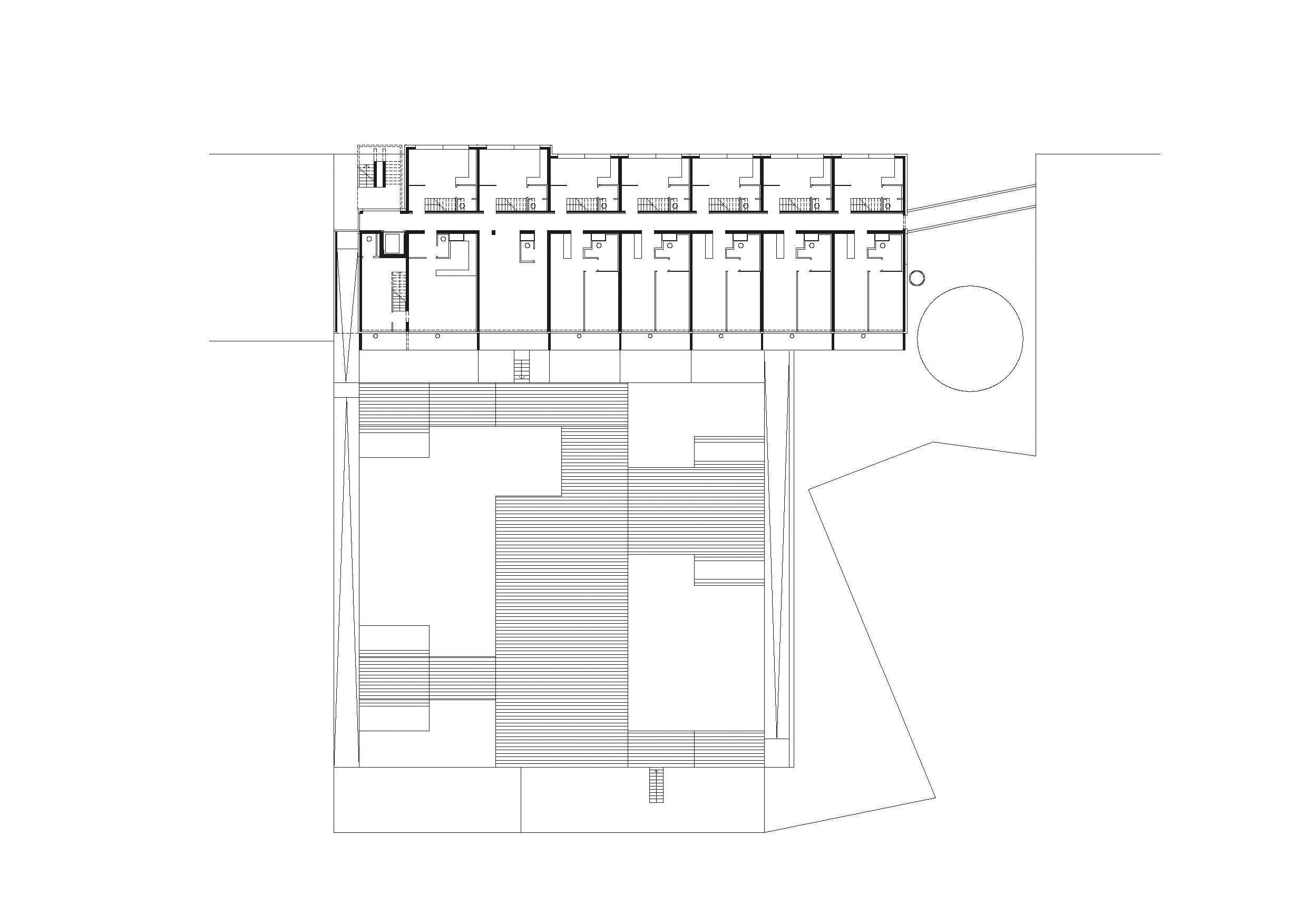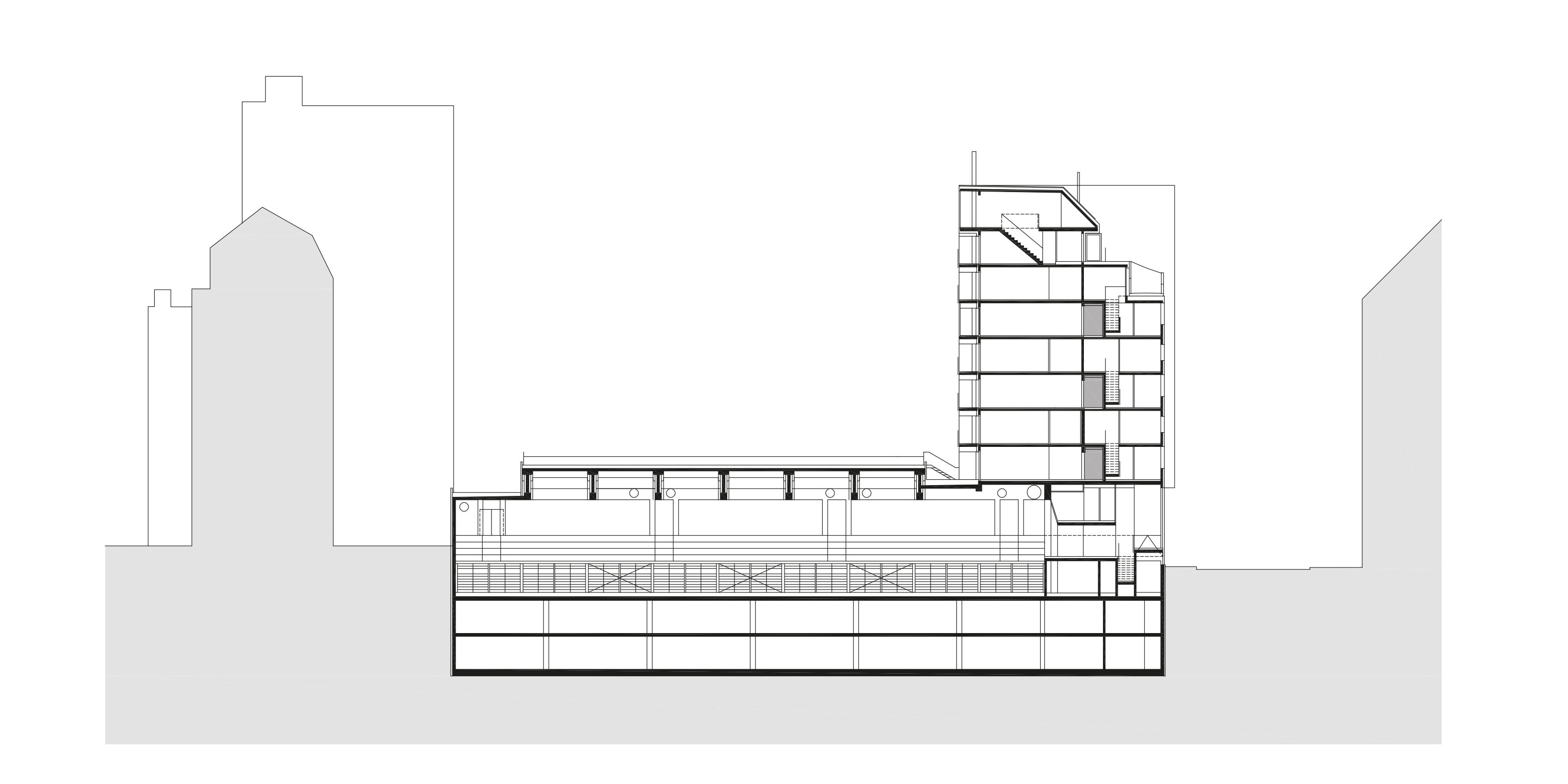 A gym as an eyecatcher for the general public is slid underneath the apartment building and extends across the entire courtyard. This creates a raised courtyard, for which we designed a garden. Access to the single-story units is had via an asymmetrically arranged corridor on every other story. The floor plans of the apartments are small in width, and extend either one or two axes. The apartments are oriented to the garden and to the west; they are fully glazed and have loggias along their entire fronts. On the upper levels are maisonette apartments and units that reach from the building's front to back.
client:
Mischek Bau AG

overall development including units of Rüdiger Lainer, Schindler/Szedenikund ARTEC Architekten
the overall development was planned together

Team ARTEC Architekten:
Bettina Götz and Richard Manahl
Marie-Theres Holler, Maria Kirchweger, Michael Werner, Ivan Zdenkovic
visuals: Wolfgang Beyer, Ivan Zdenkovic
models: Achim Meyerhofer

photography:
Hertha Hurnaus
Project Data
structural engineering, building services, building physics:  Mischek Bau AG, Vienna
consultant for building services: Vienna Öko Systems, Vienna
consultant for building physics: Dr. Pfeiler GmbH, Graz
centilation: TB Ing. Ernst, Olbendorf
electricity planning: ETG, Vienna

start of planning: 1998
start of construction: 2001
completion: 2003
construction: Mischek Bau AG, Gerasdorf
metal facade: DOMICO Vöcklamarkt, Systemlieferant
metal facade and roof: Brema Bauspengler, Gerasdorf
glas facade: Sauritschnig, Alu-Stahl-Glas-GsmbH., St. Veit/Glan
windows wood-aluminium: Zöscher KG, Graz
elevator: OTIS, Vienna
gym -   facilities: STRABAG, Bereich Sportstätten, Vienna
gym -  ventilation: SLA, Mautern
wooden grating: Aschauer Zimmerei, Gars am Kamp
professional landscaping: Steinbauer, Vienna
plot area: overall project (all units) 6.385 m²
built-up area: overall project (all units) 5.702 m²
effective Floor area: 6.495 m² (3.878 m² living area + 122 m²social infrastructure + 2.617 m² gym)
enclosed space: 28.351 m³

overall number of apartments: 41 apartments
Publications
Architektur Aktuell, Vienna, Nr. 12/2003: Matthias Boeckl: "ARTEC, s&s, Rüdiger Lainer"
*pdf*
www.architektur-aktuell.at

Archplus 176/177, Berlin 2006. Wohnen
Housing is back 01. LLW Wohnungsbau und Wohnungswirtschaft, TU München. Springer Verlag, Vienna, 2006
Der Standard, Vienna, 2004, Spezial Architekturtage. Gabriele Reiterer: "Hommage an Margareten"
schule & sportstätte, Nr. 5/03. Norbert Adam: "Basis für Sport- und Wirtschaftserfolg"
Vienna-New Architecture 1975-2005. Springer Verlag, Vienna/New York, 2003. August Sarnitz
archithese, 4.2003. Margit Ulama: "Wiener Wohnungsbau"
Der Standard, Vienna, 27. 1. 2001. Ute Woltron: "Land in Sicht"