school on Zehdengasse
Vienna 21
1996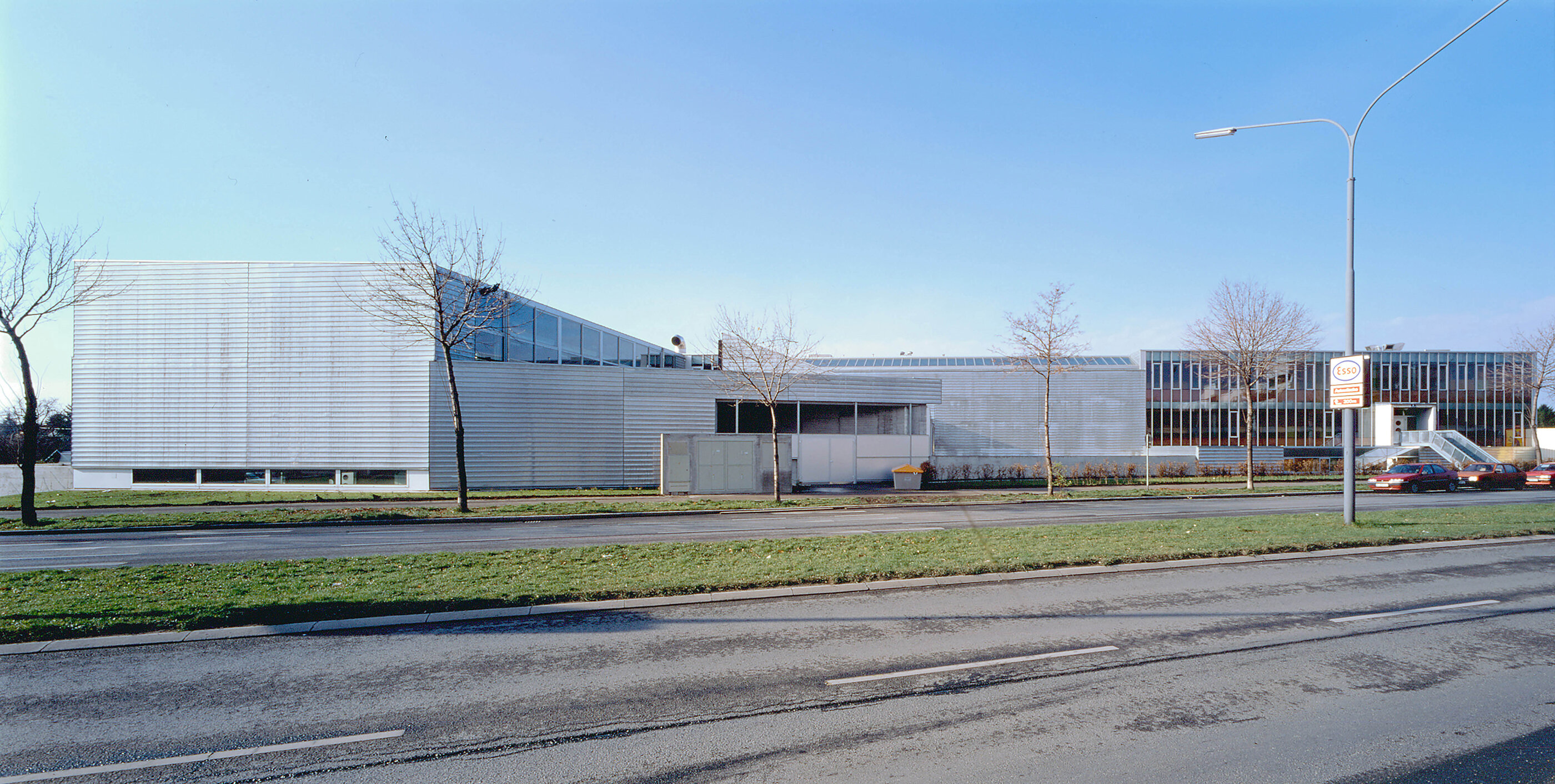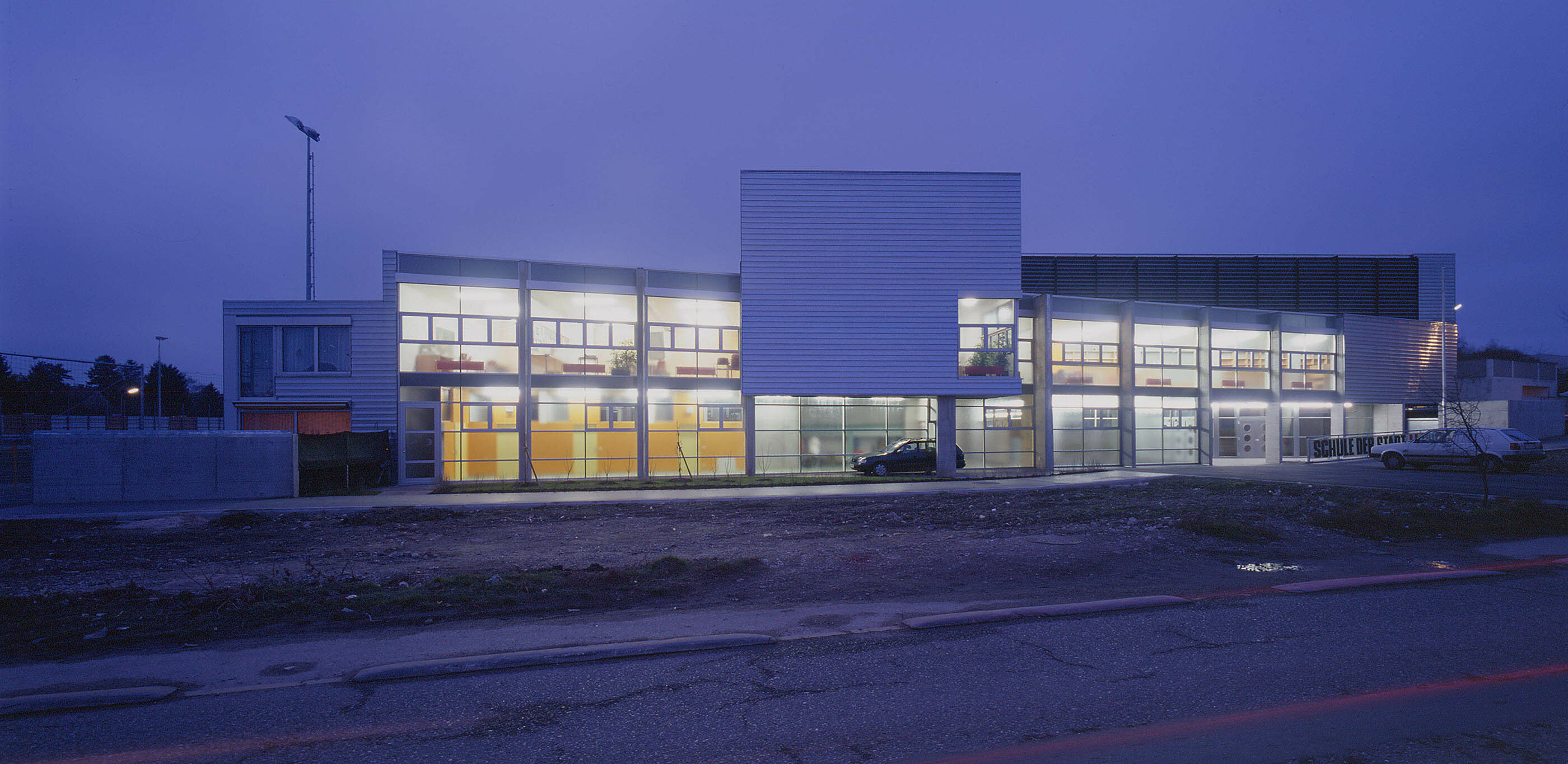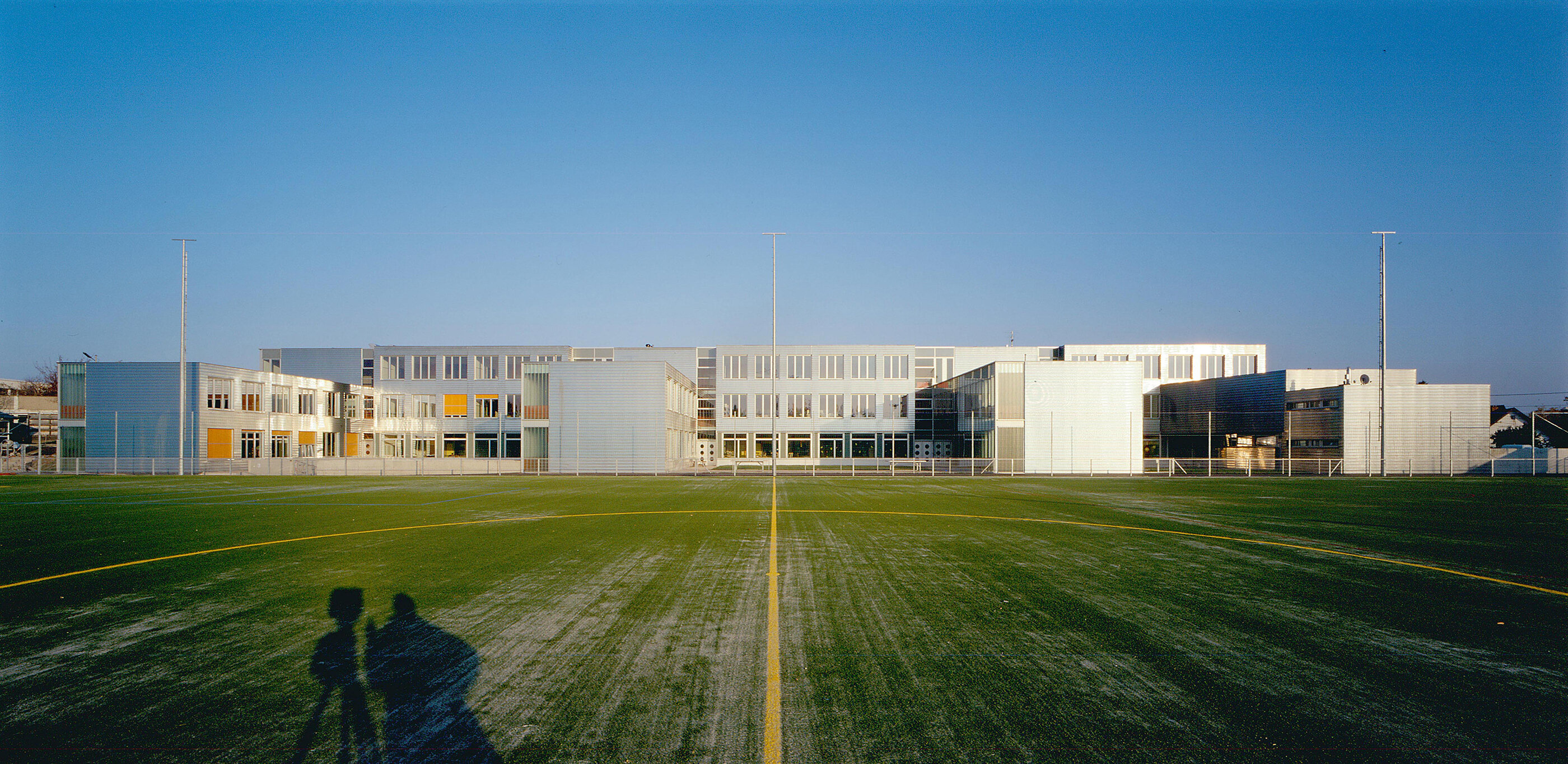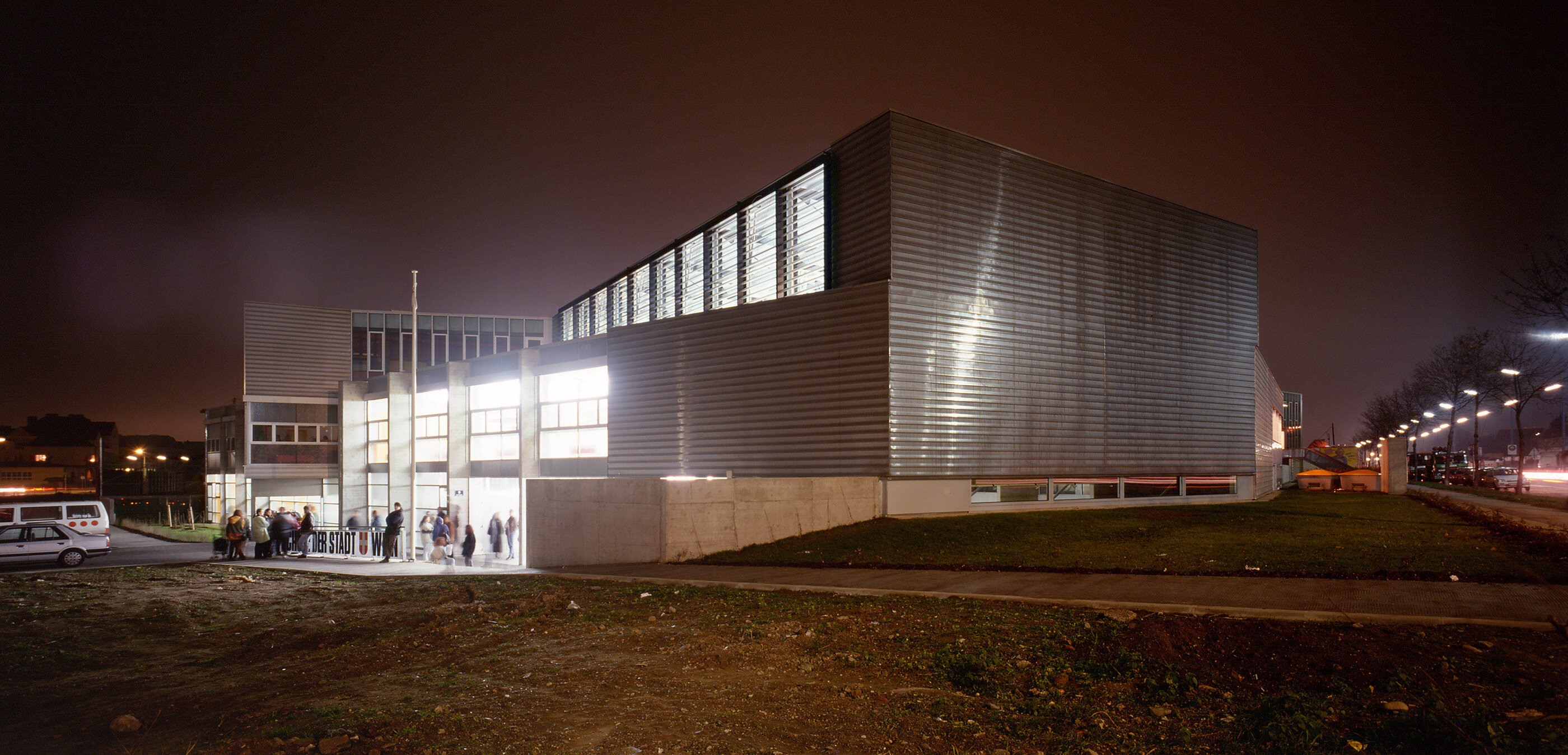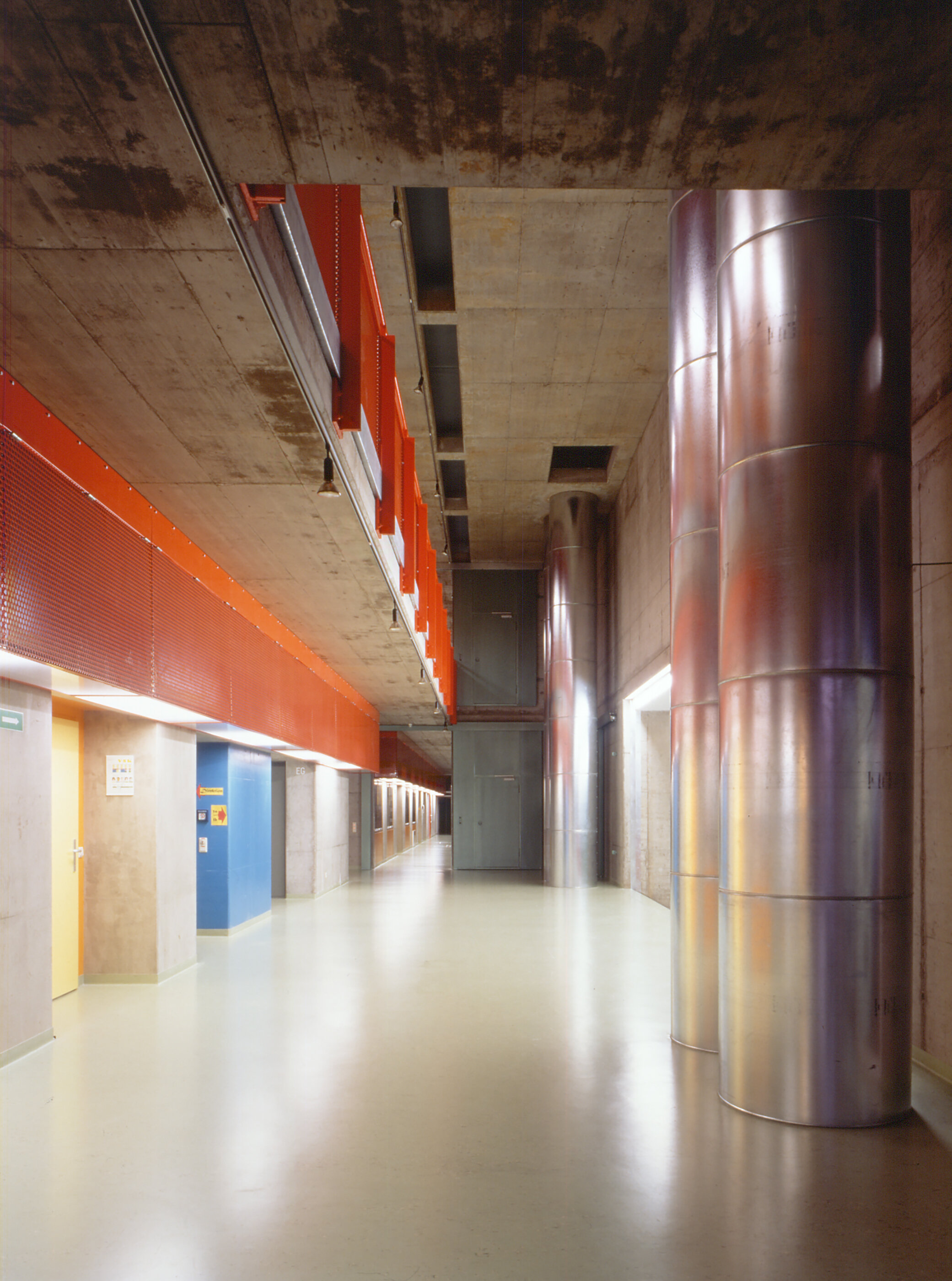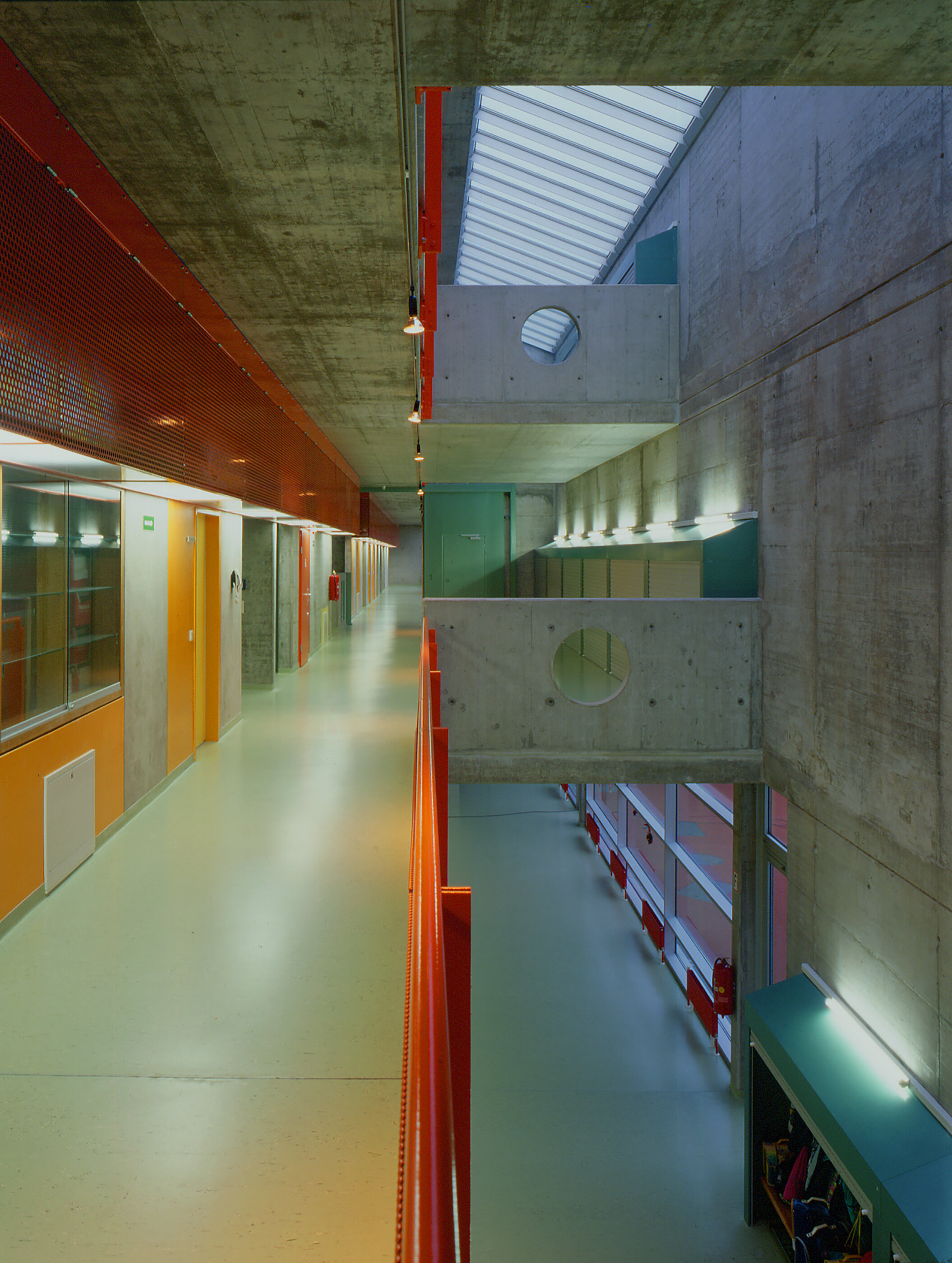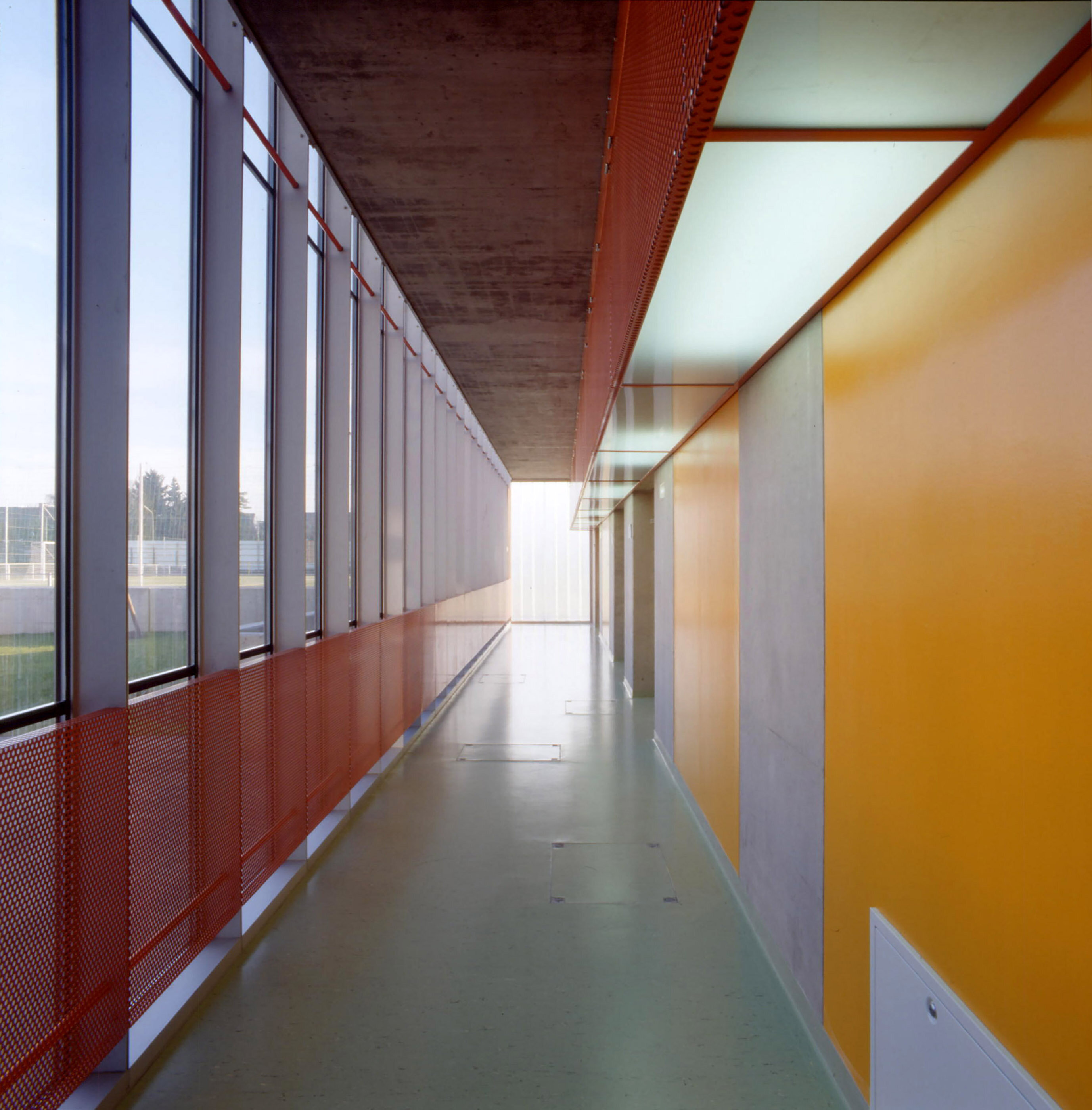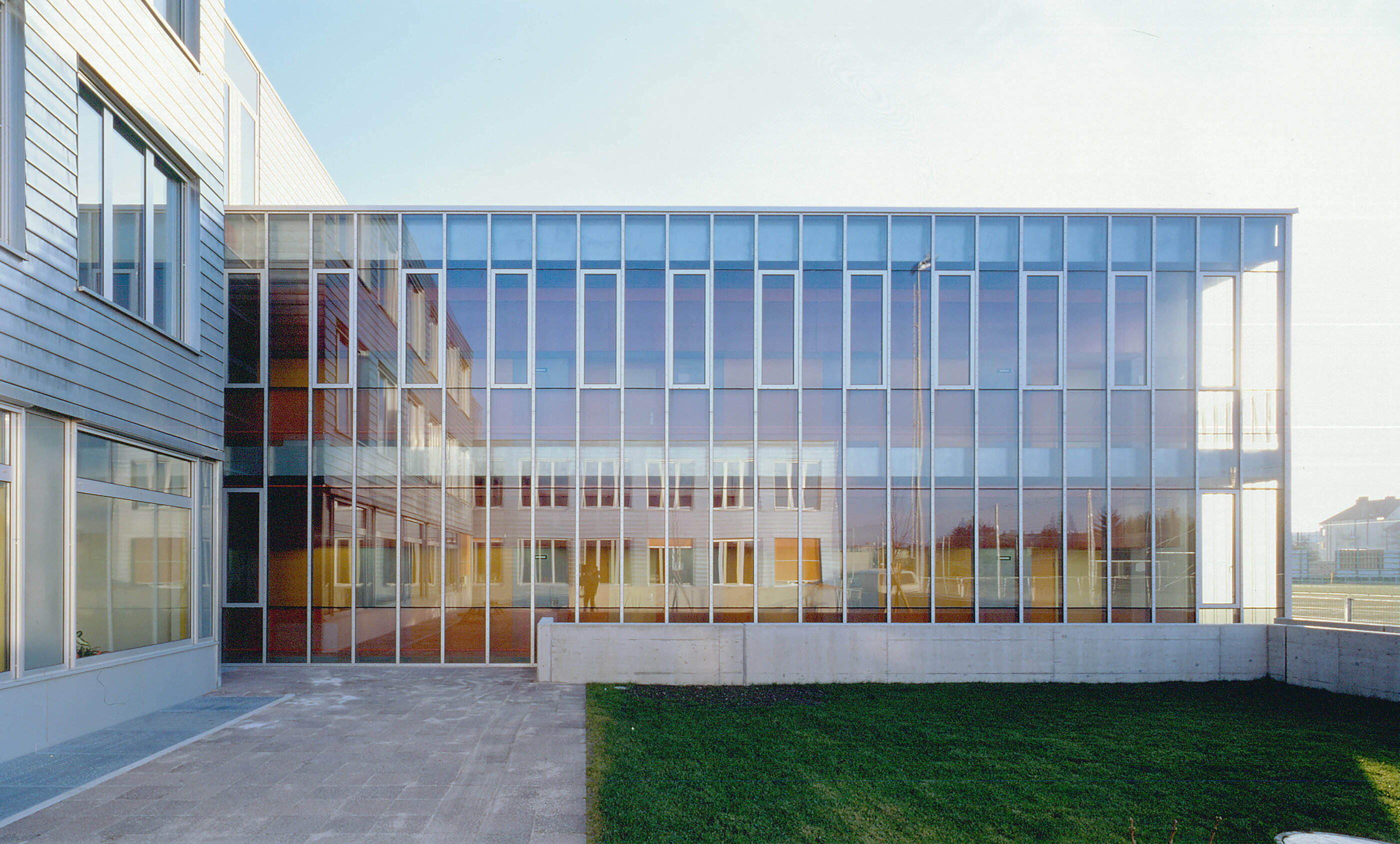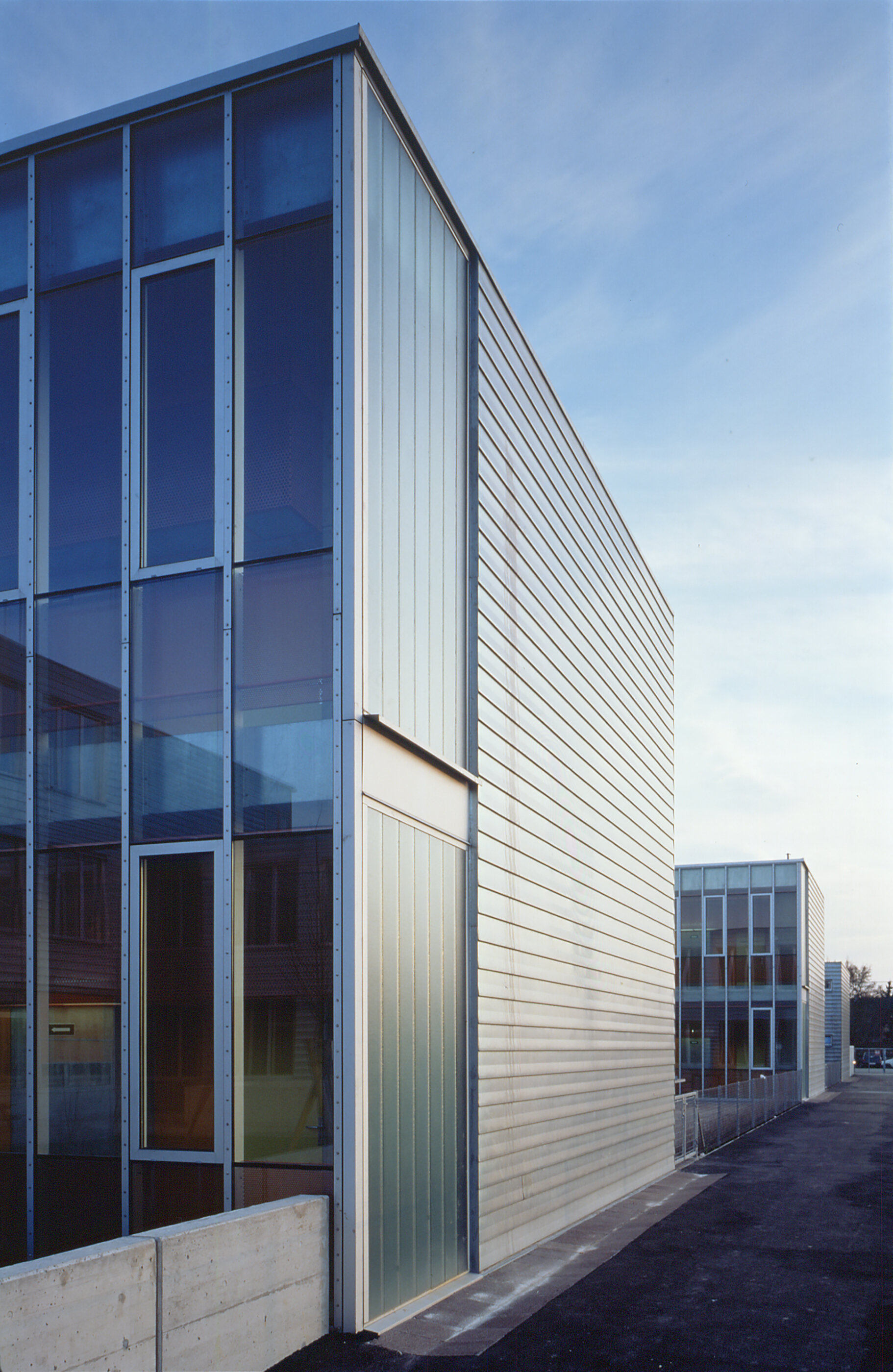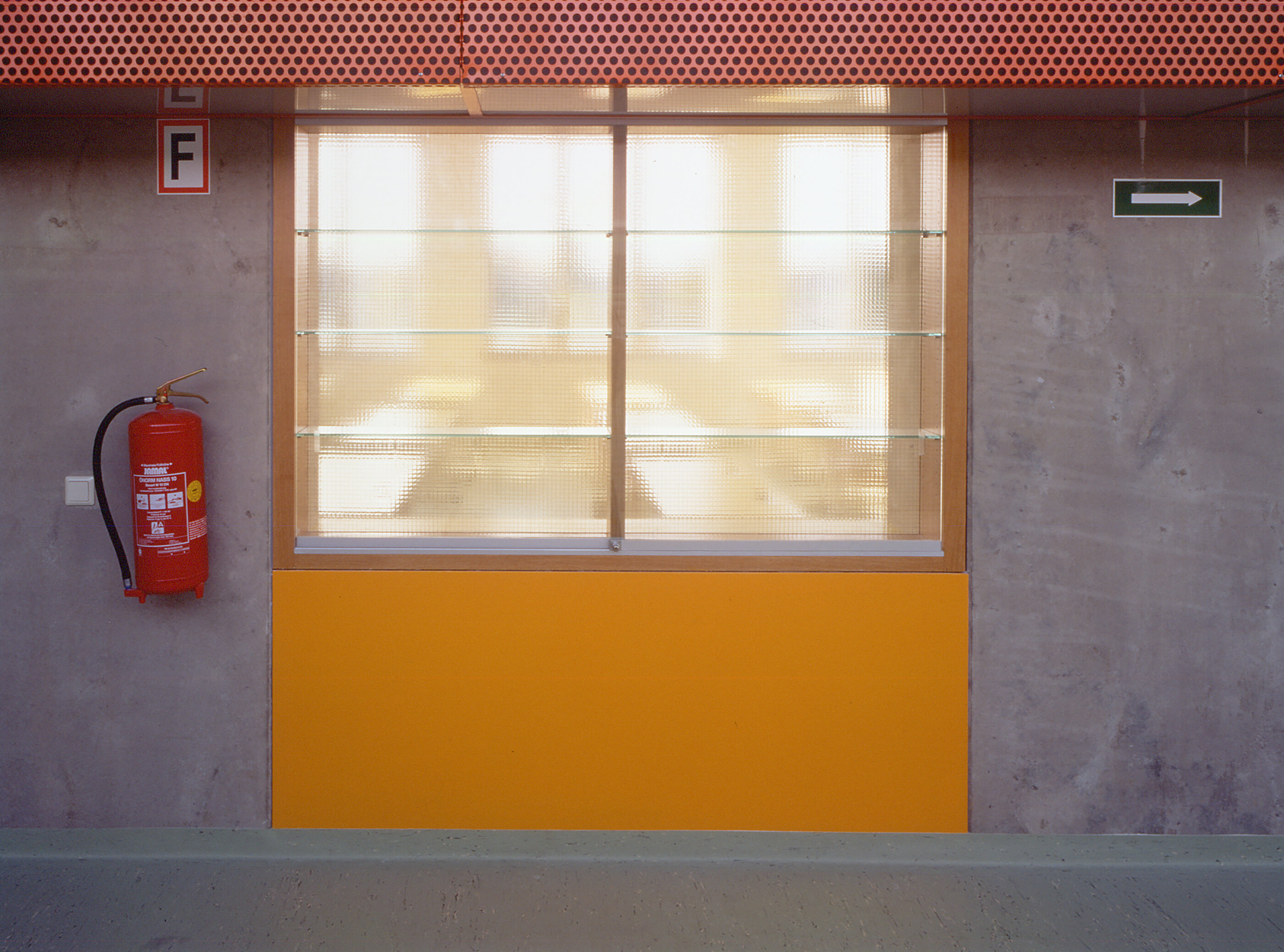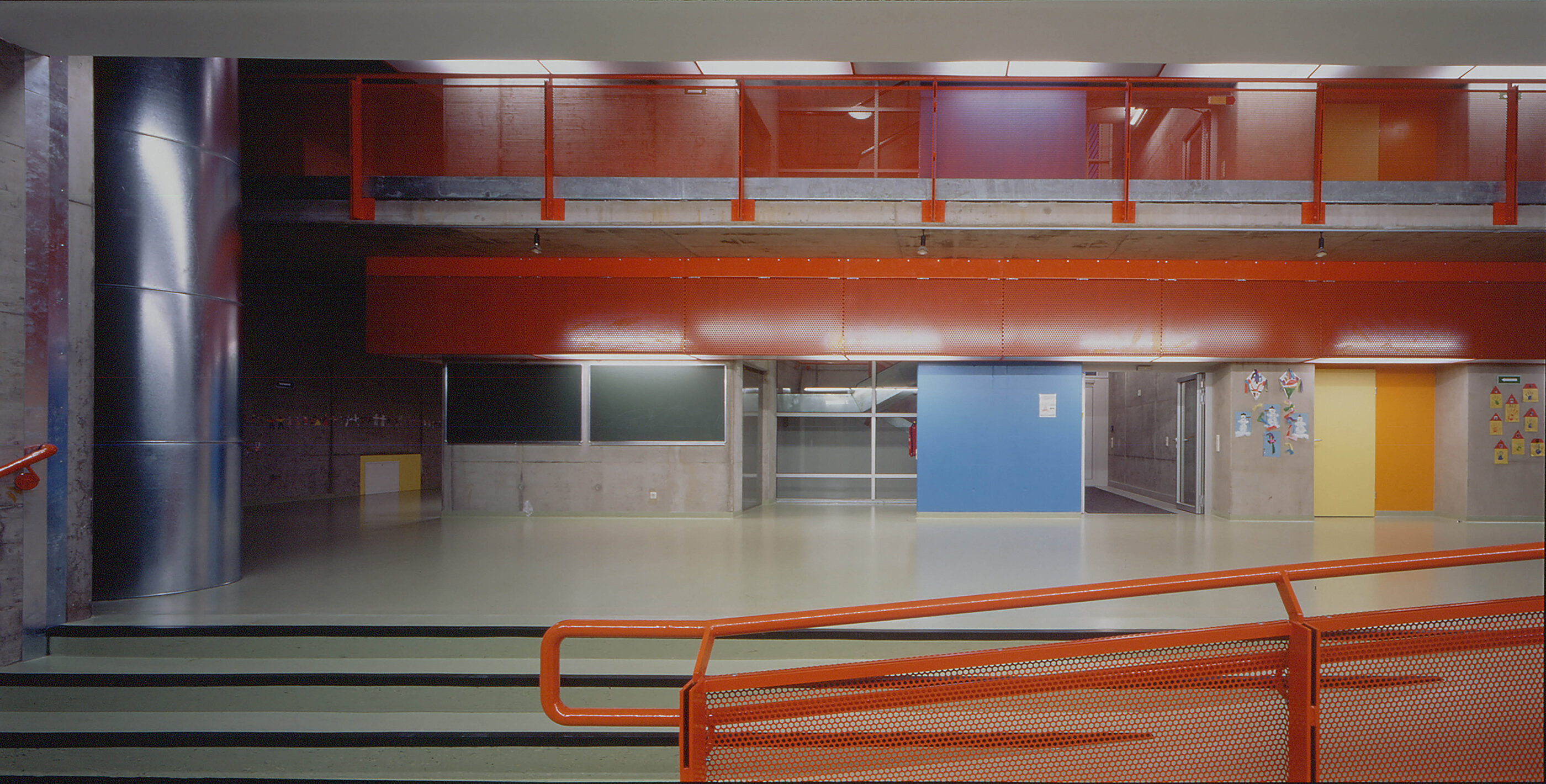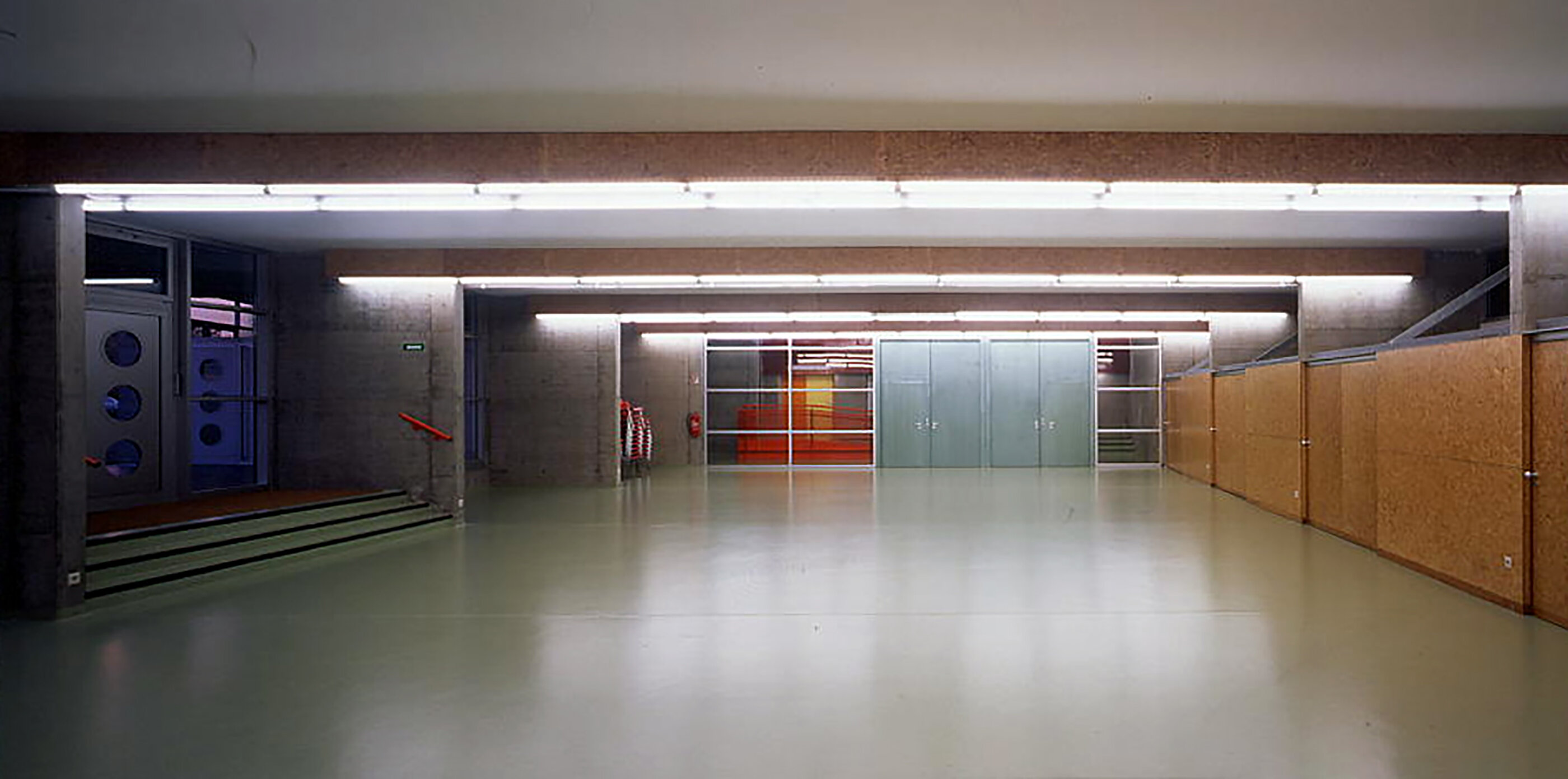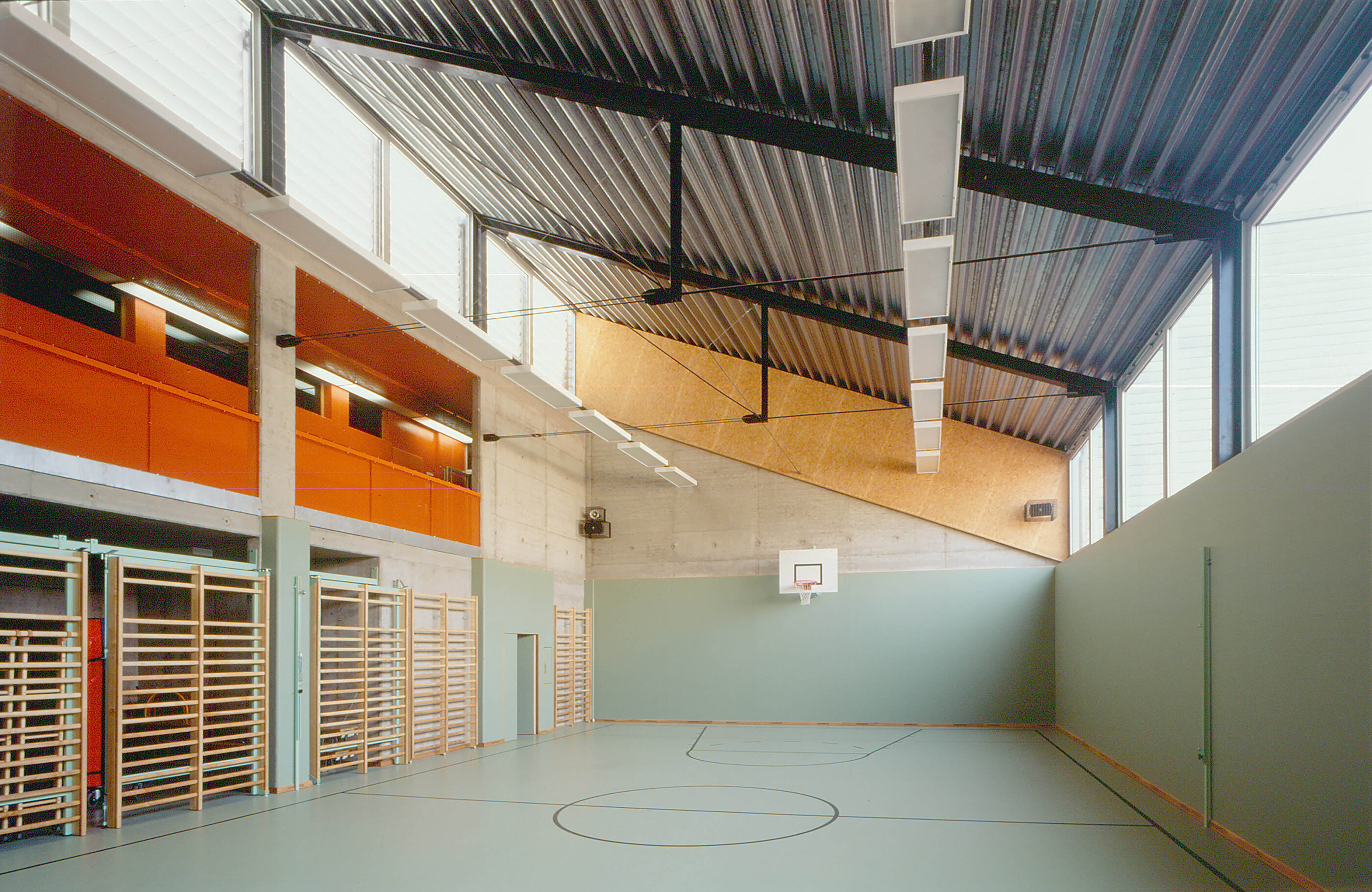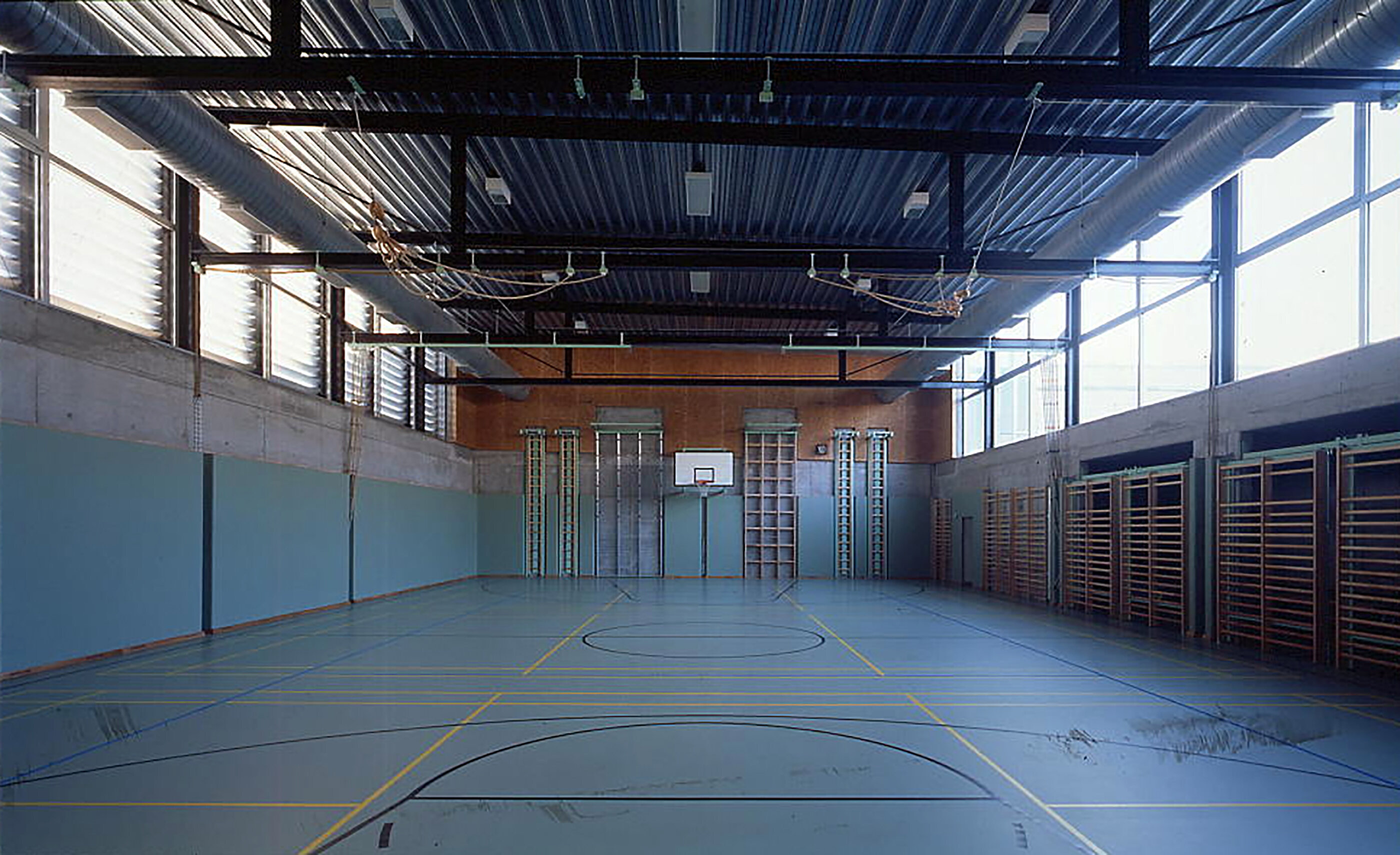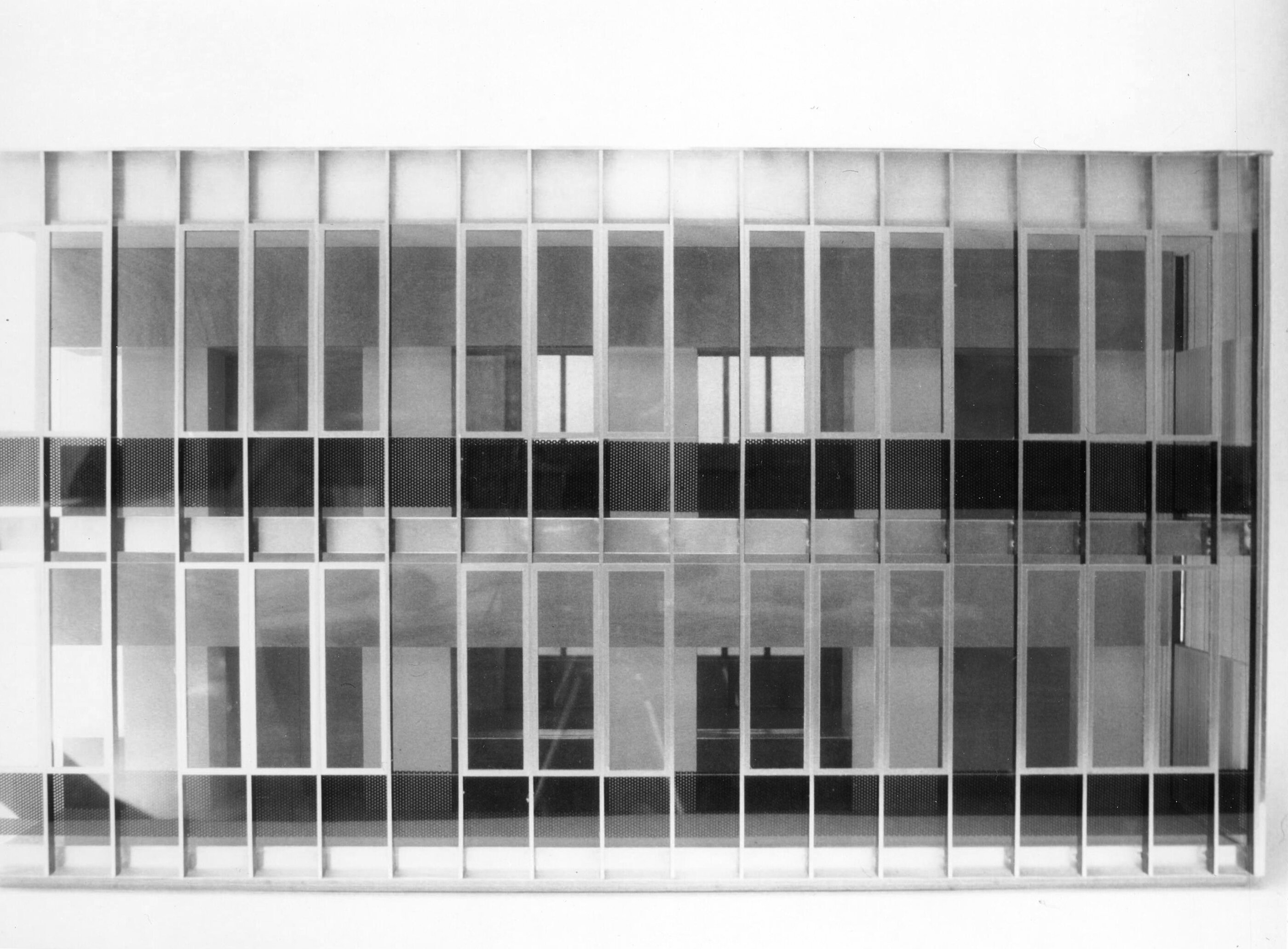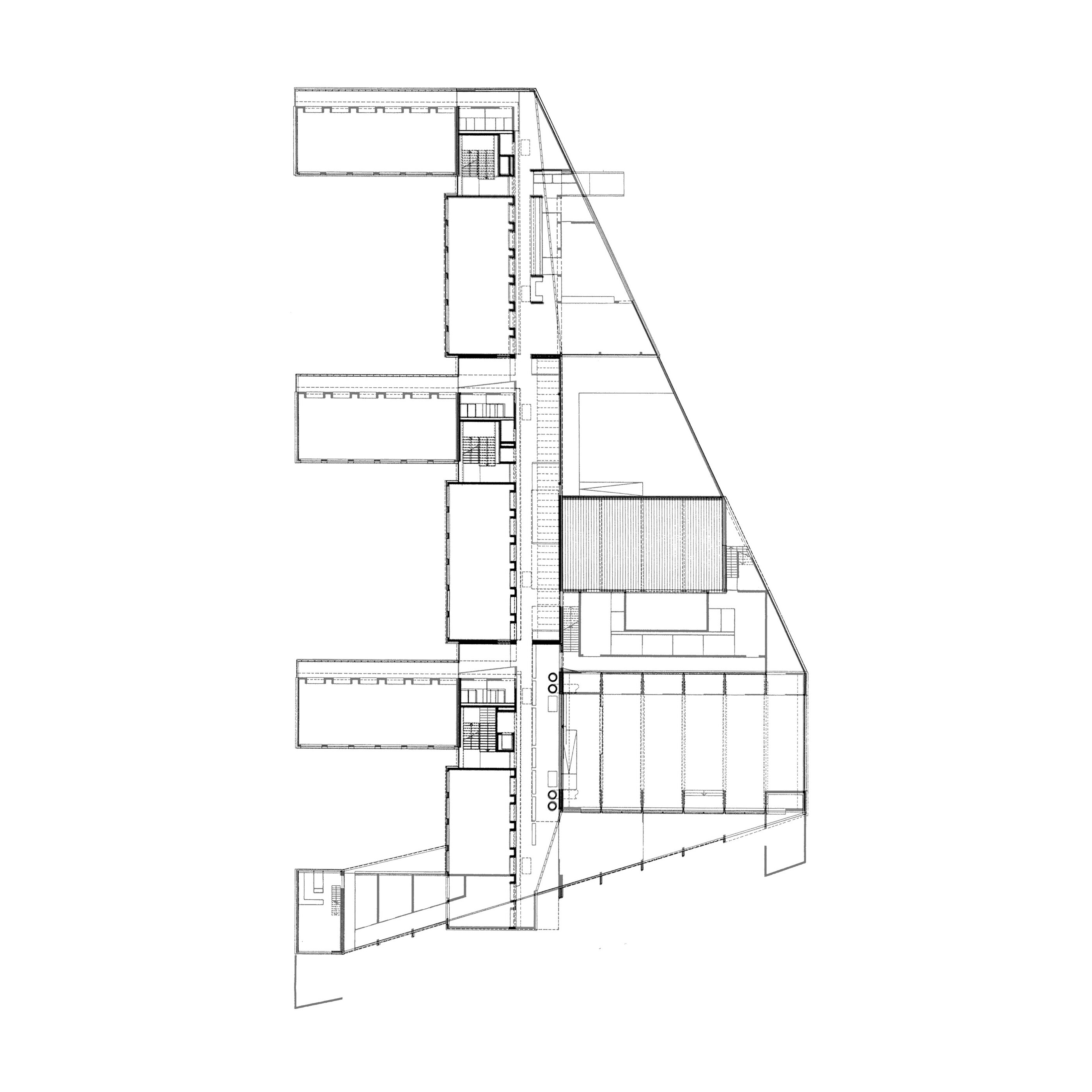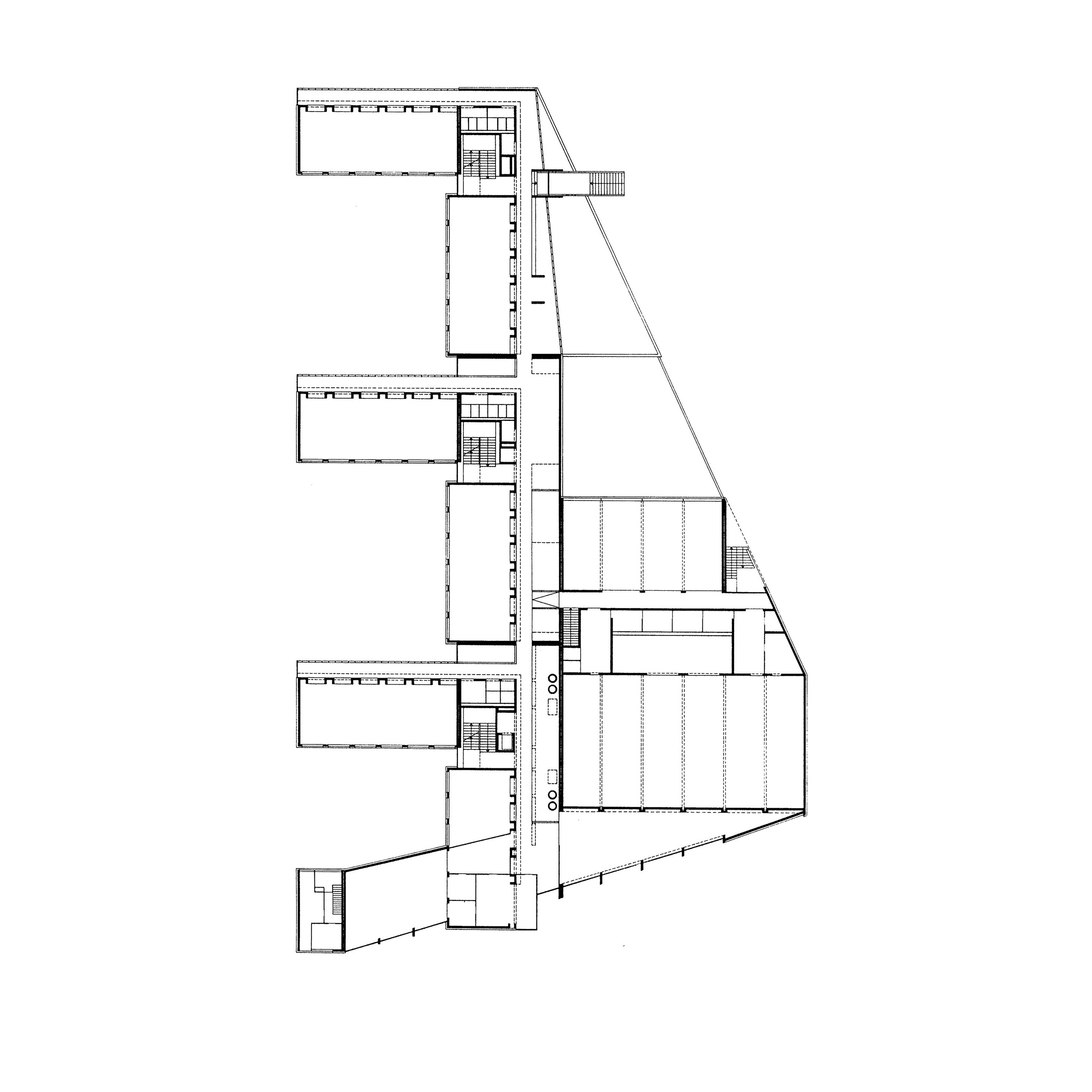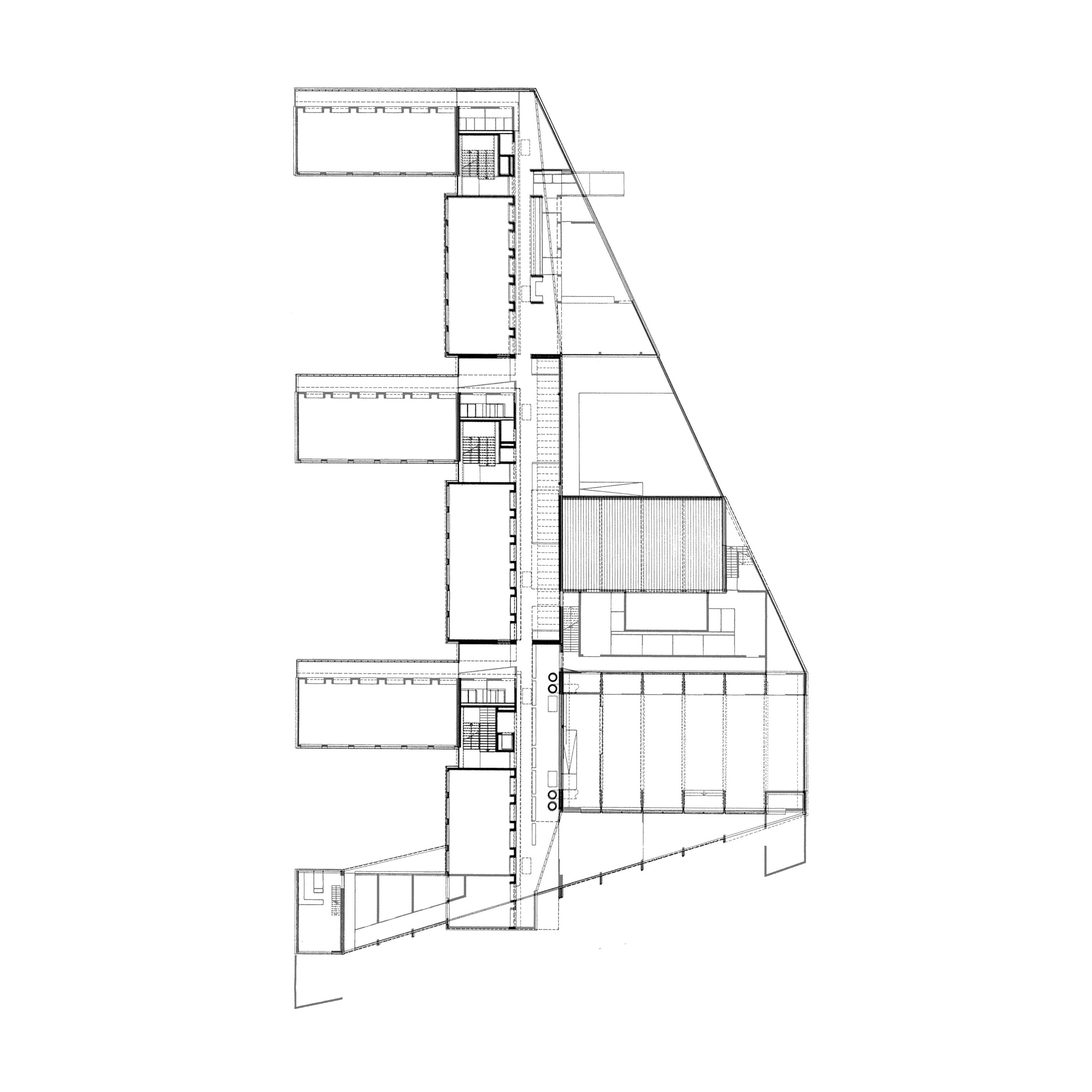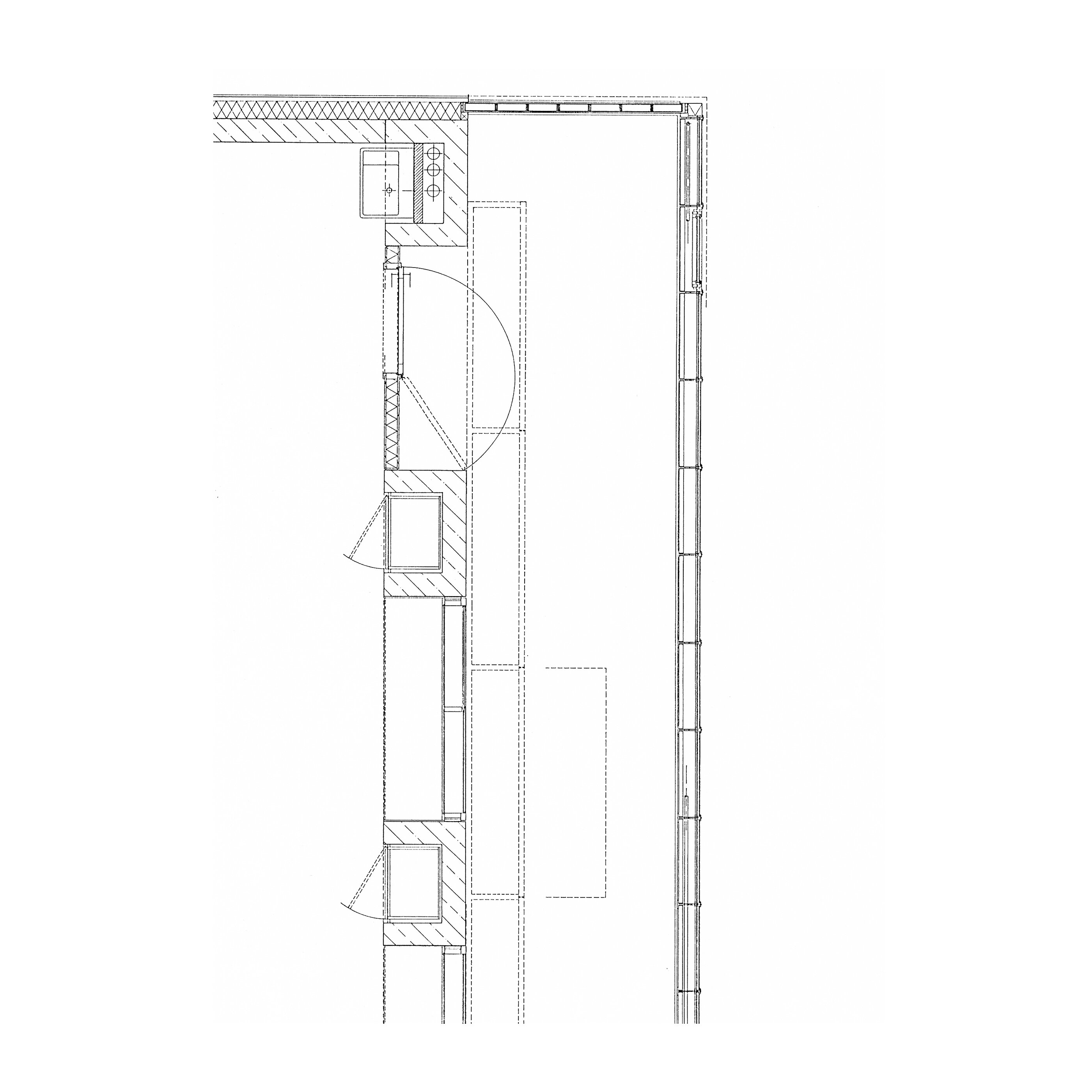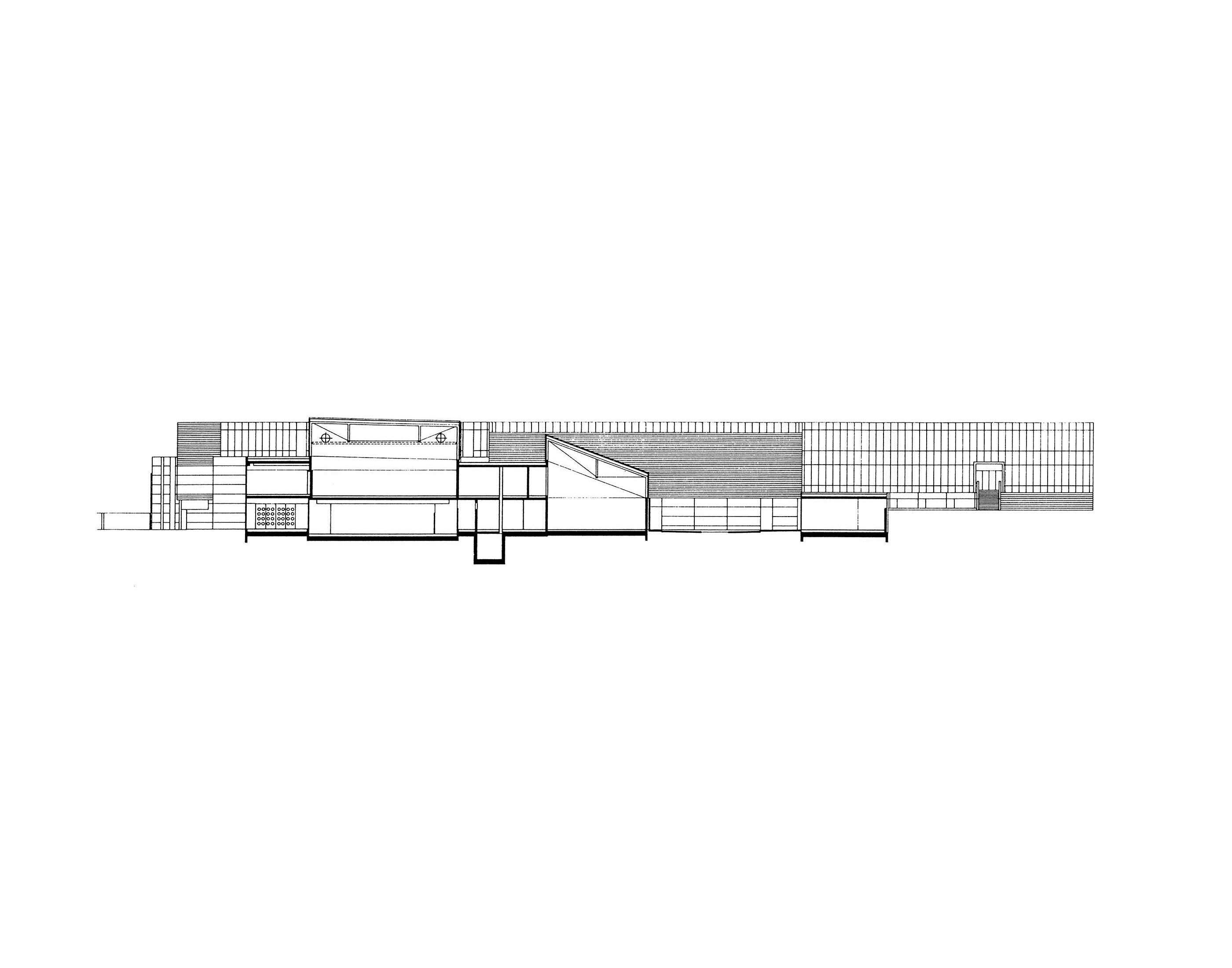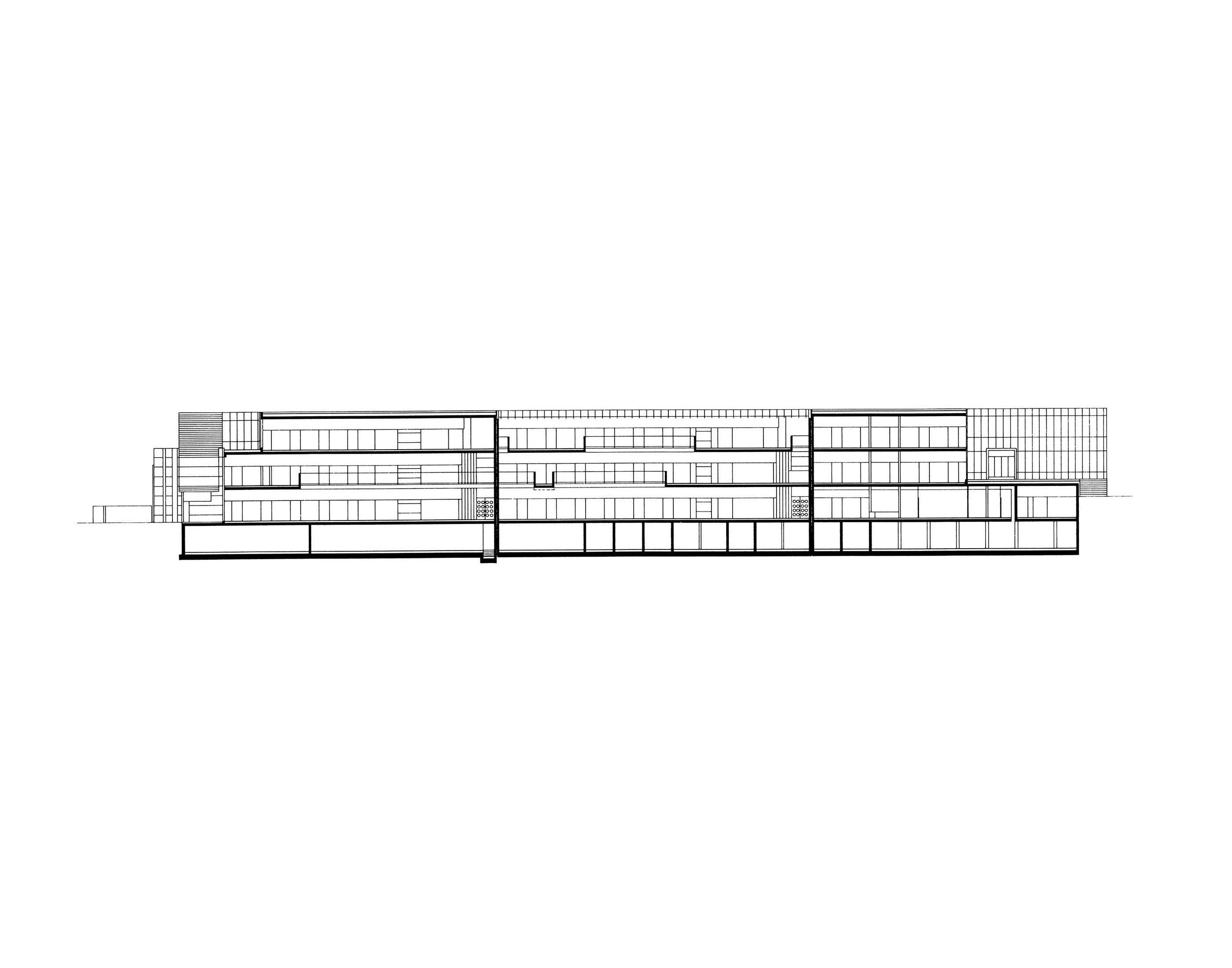 The site, which is bordered by a street on two sides, is occupied completely by the new building, whereby three garden courtyards in the west, each with spatial definition on three sides, and an atrium in the east
are out of the massing. The main sequence of spaces lies along the ­north-south axis between the classrooms; it is structured by three different types of lighting. The rectangular part of the site hosts classrooms positioned at right angles to one another, while the gym and other shared spaces are situated in the triangular part facing the street.
client:
Magistrat der Stadt Wien, MA 19 and MA 56

developer:
Kallco Projekt

Team ARTEC Architekten:
Bettina Götz and Richard Manahl
Verena Eder, Marie-Theres Holler, Maria Kirchweger, Steuart Mackenzie-Harrison, Judith-Karoline Mussel, Markus Pfändler, Christian Seidl, Martin Zechner
awards:
Domico Prize, 1997
Clients' Award for the school construction program 2000 ›Architektenschulen‹ to the  City of Vienna, City Councillor Dr. H. Swoboda, OSR DI Dr. D. Pal, 1995

photography:
Rupert Steiner
Gerald Zugmann (models)
ARTEC Architekten (models)
Project Data
structural engineering, building physics: DI Vinzenz Janik, Vienna
building physics: Dr. Peter Kautsch
electricity planning: Ing. Michael Künzl
building services: Ing. Johannes Ernst

start of planning: 1993
start of construction: 1995
completion: 1996

plot area: 5.303 m²
built-up area: 3.012 m²
gross floor area: 6.674 m²
effective floor area: 4.894 m²
enclosed space: 35.015 m³

construction: Phillip Holzmann
facade: SFL, Stallhofen
facade system: Domico, Vöcklamarkt
glazing: Heinrich Manahl, Bludenz / Alu Sommer, Stoob / Profilit Tichy, Vienna
roof: Hofer, Wilfersdorf
roof sealing: Mayer & Nöhrer, Langenzersdorf
metal works: KMB, Vienna
rubber floor: Tikal, Wels
rubber granulate floor: Haeseler, Vienna
painting: Polleres, Mattersburg
lighting channel: Siller, Vienna
elevators: Schindler, Vienna
fire protection doors: Peneder, Eferding
cloakroom- furnishing: Desta, Vienna
carpenter: Fürst, Melk
gym-equipment: Ilbau, Vienna
light: Zumtobel, Dornbirn
fittings: Guth, Linz (FSB)
electrical installation: Schwarzmann, Aspang
building services installation: Mannesmann, Graz
Publications
Die Presse, Spektrum, Vienna, 18. 1. 1997. Christian Kühn: "Vom Nutzen der Unwirtlichkeit"
*pdf*

ORIS 88, 2014. ORIS d.o.o., Zagreb. "New programs make new architecture possible"
*pdf*

Friedrich Achleitners Blick auf Österreichs Architektur nach 1945. Birkhäuser Verlag, Basel, 2015
Österreichische Architektur im 20. Jahrhundert. Band III/3, Wien 19.-23. Bezirk. Friedrich Achleitner, Residenz Verlag, Salzburg, 2010
Christian Kühn: Ringstraße ist überall. Texte über Architektur und Stadt 1992-2007. Springer-Verlag, Vienna, 2008
Frauenarchitektouren. Arbeiten von Architektinnen in Österreich, Verlag Anton Pustet, Salzburg/Munich, 2004
Vienna-New Architecture 1975-2005. Springer Verlag, Vienna/ New York, 2003. August Sarnitz
Wien, Schulbau. Der Stand der Dinge. Magistrat der Stadt Wien, 2003. Nikolaus Hellmayr, raum.kunst.wien
Architecture In Austria, A Survey Of The 20Th Century, Birkhäuser / Actar, 1999
Kenchiku Bunka, Tokyo, Vol 53, Nr. 625, 1998
Architektur & Bauforum, Vienna, Nr 197, 1998. Christian Kühn: "Die Farben des Fin de Siecle"
Beyond The Minimal, AA, London, 1998. Peter Allison (Kurator)
Werk, Bauen + Wohnen, Zurich, Nr 6 1997. "Changierende Raumsequenz"
Architektur Wien, Springer Verlag, Vienna, 1997. August Sarnitz (Red.)
Wettbewerbe, Vienna, Nr. 159/160, 1997
Architektur & Bauforum, Vienna, Nr. 188, 1997. Christian Kühn: "Schule am Ende der Stadt"
Domus, Mailand, Nr. 790, 1997. Leopold Dungl: "Elementary School in Vienna"
Das Neue Schulhaus, Vienna, 1995
ARTEC Wien, Aedes, Berlin 1995