Salzburg open-air museum
competition, 3rd prize
Großgmain / Salzburg
2019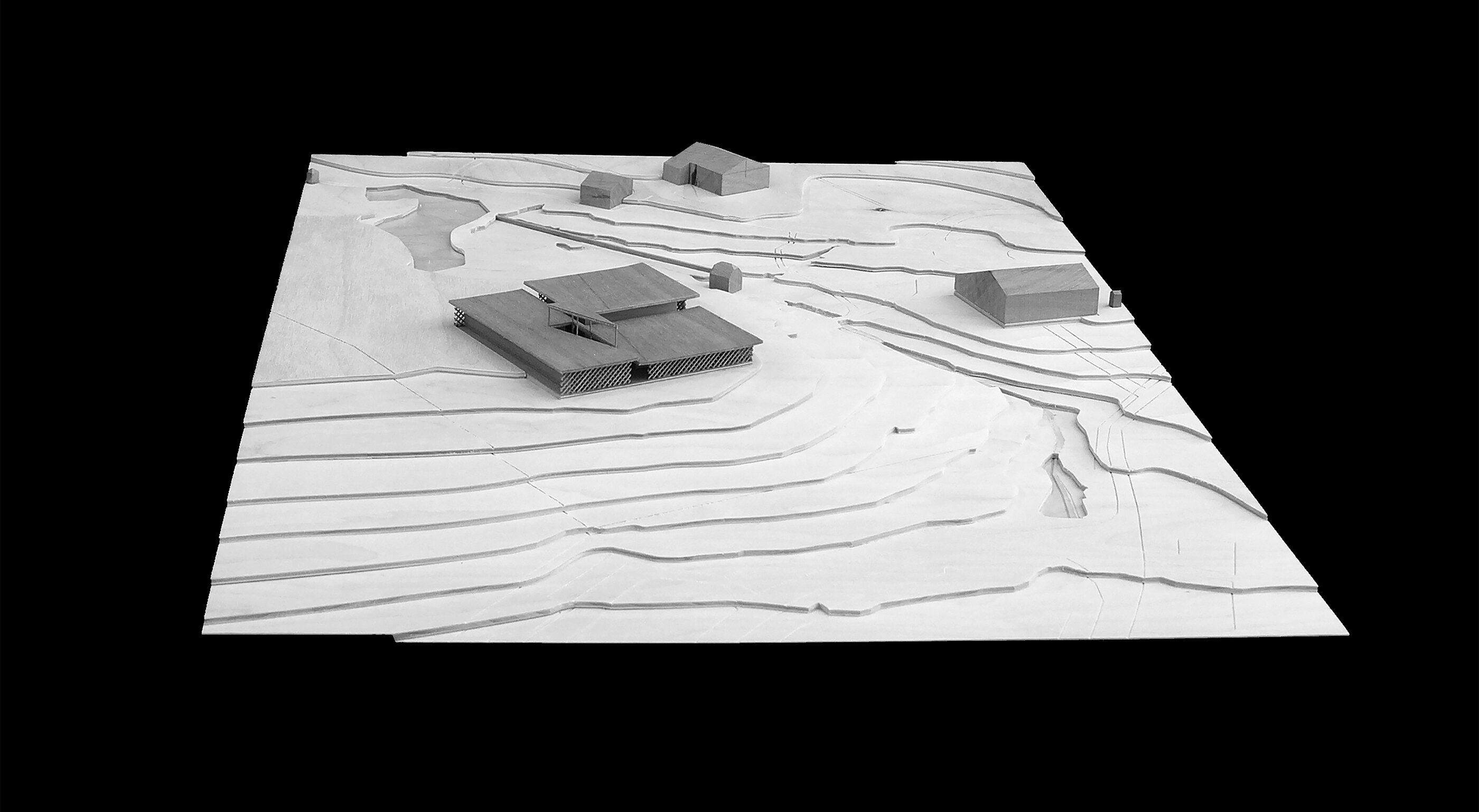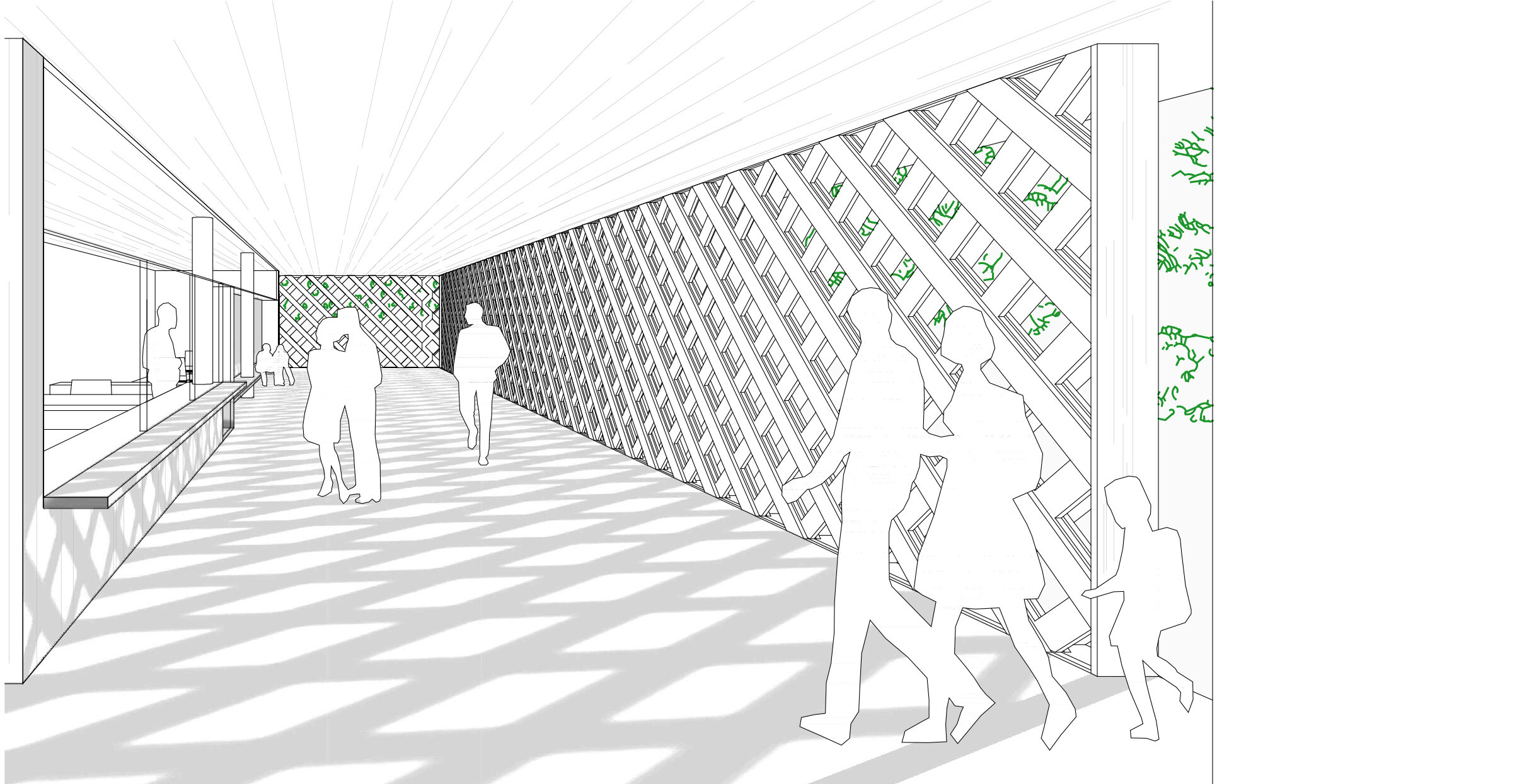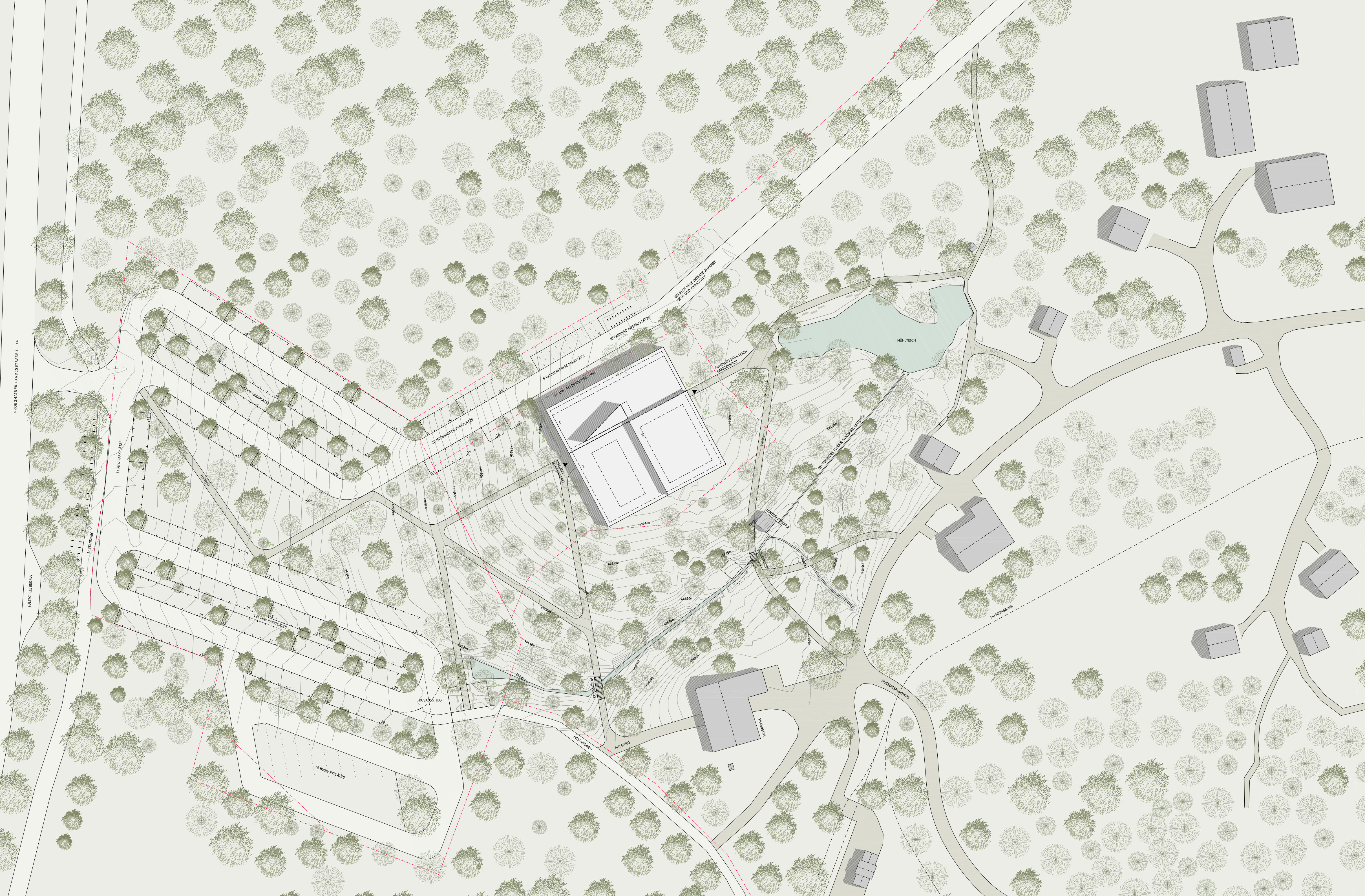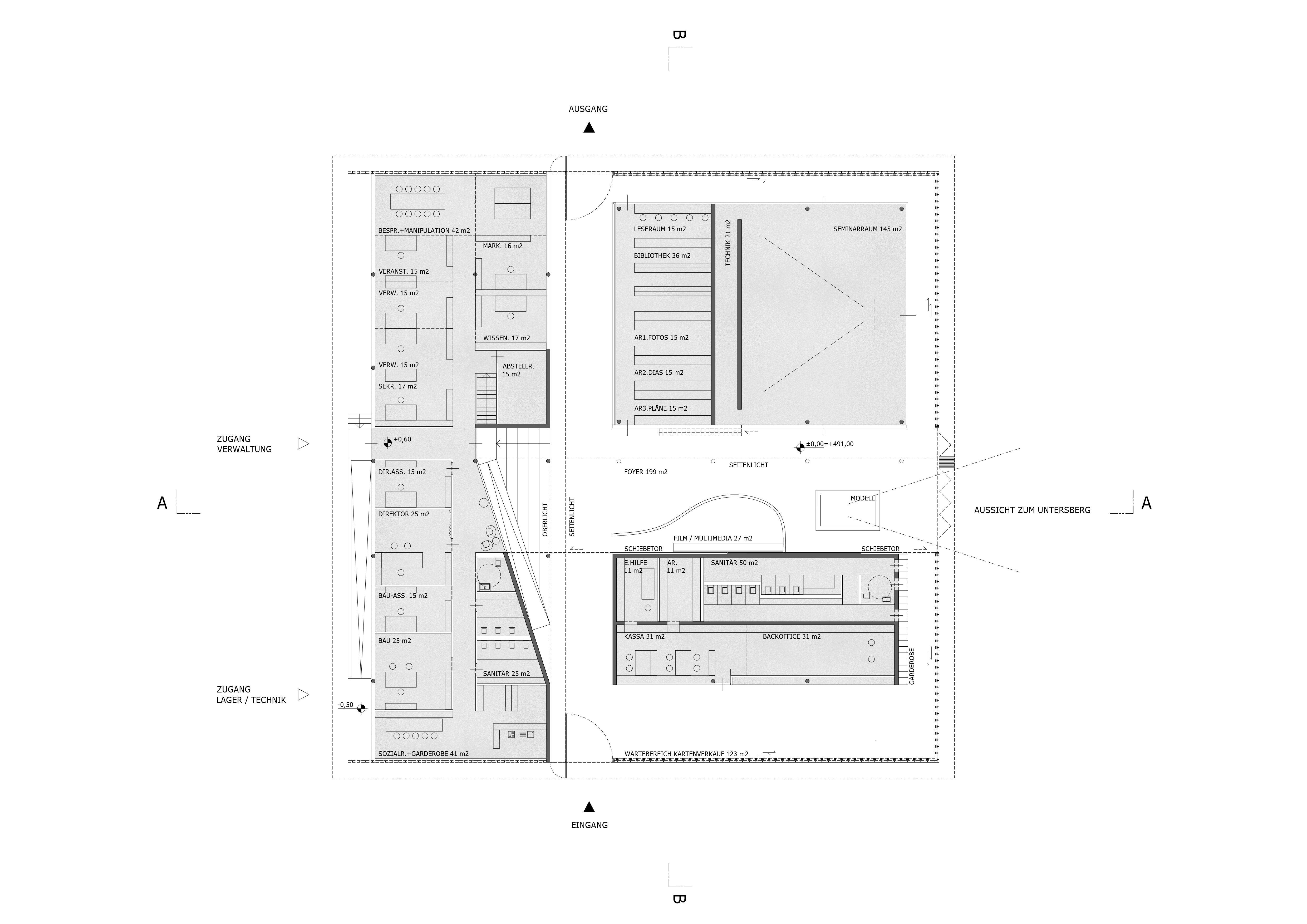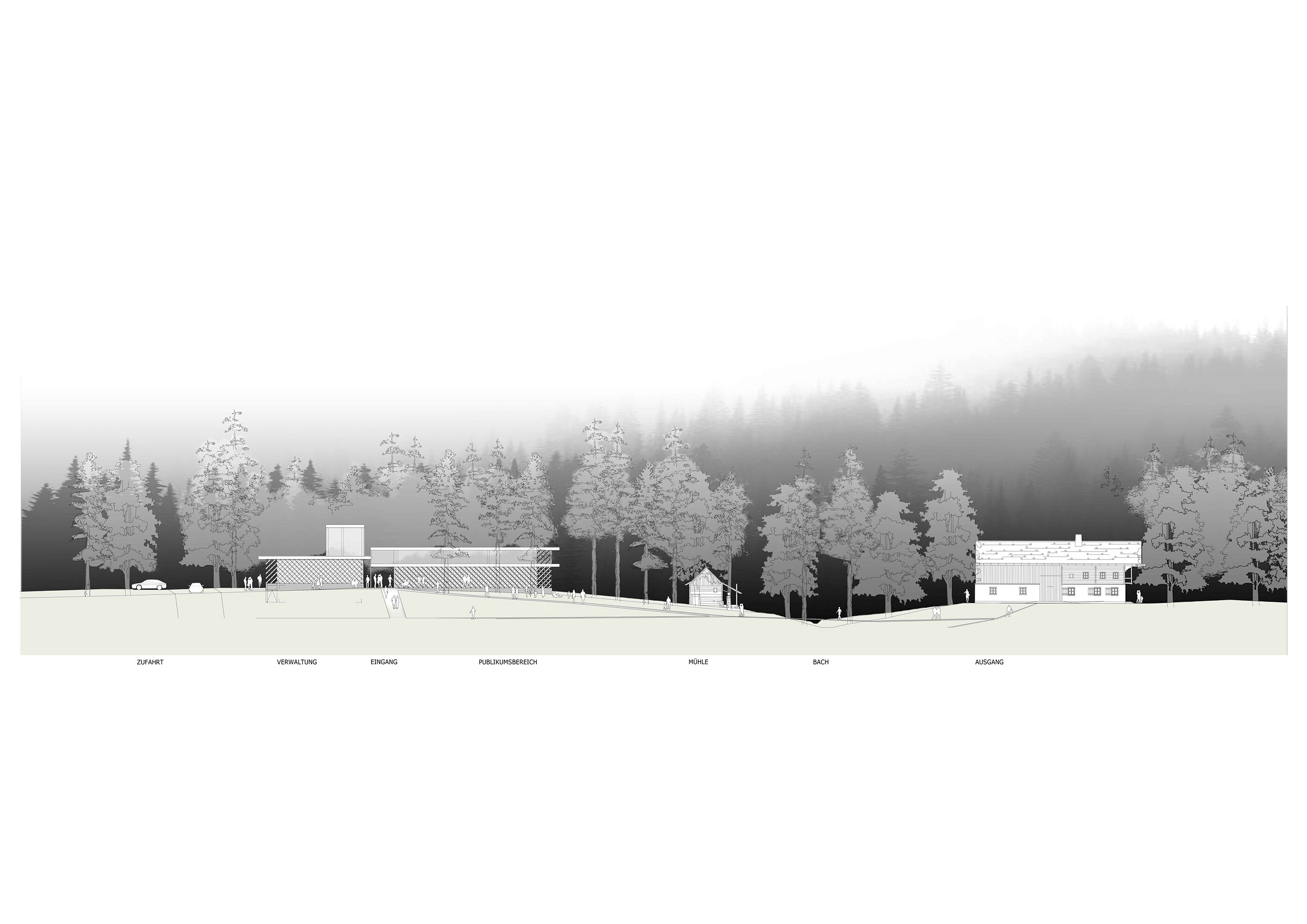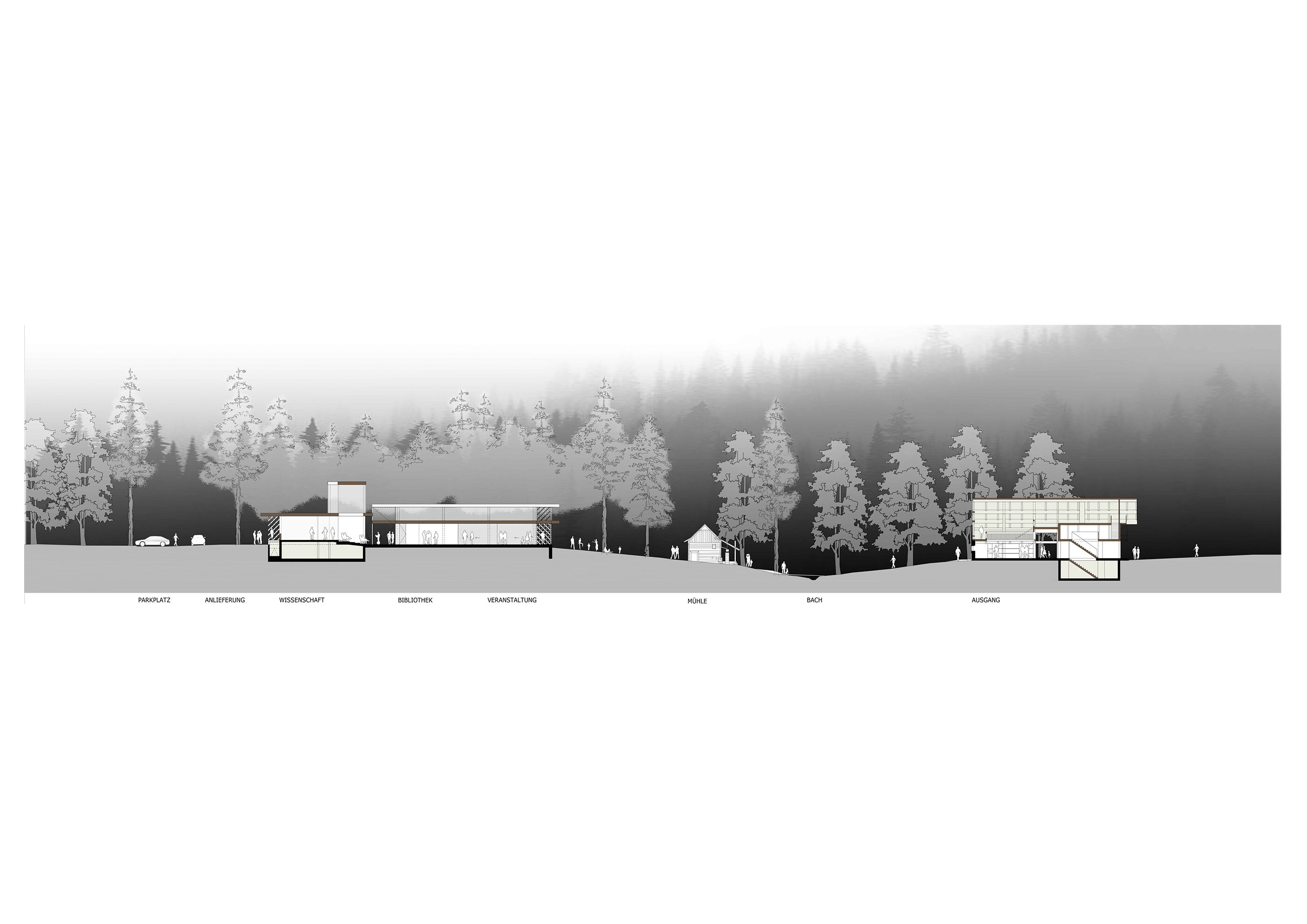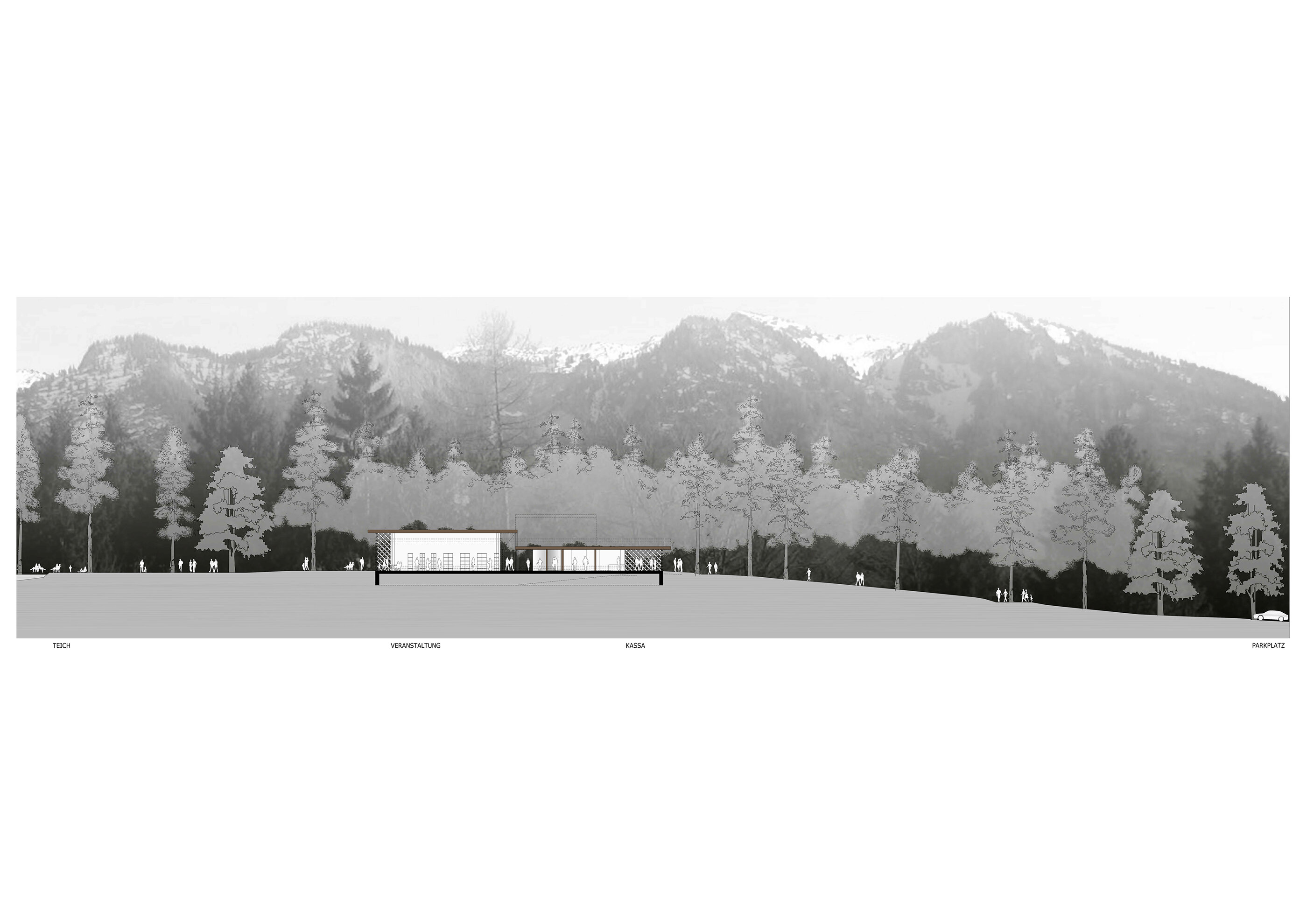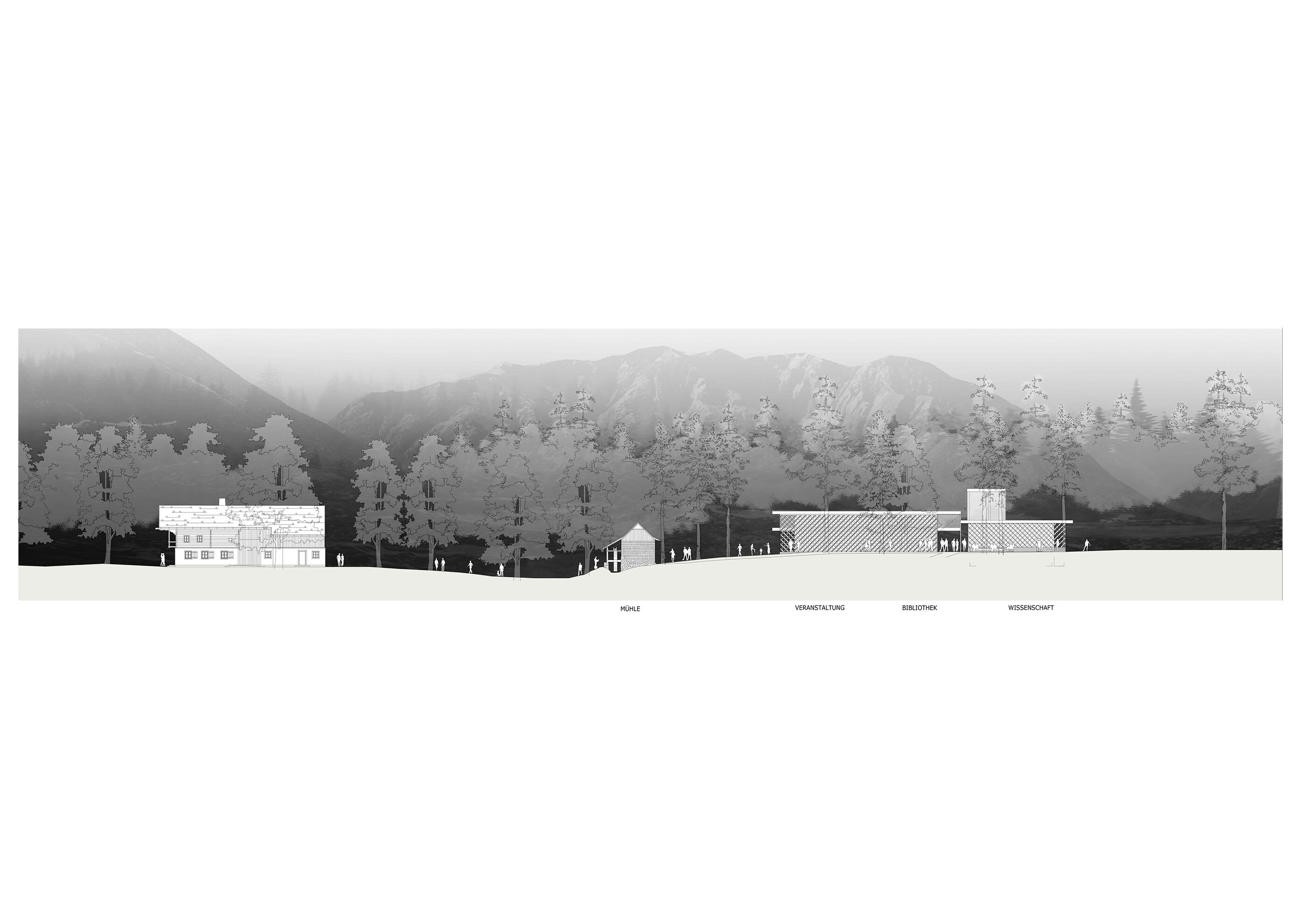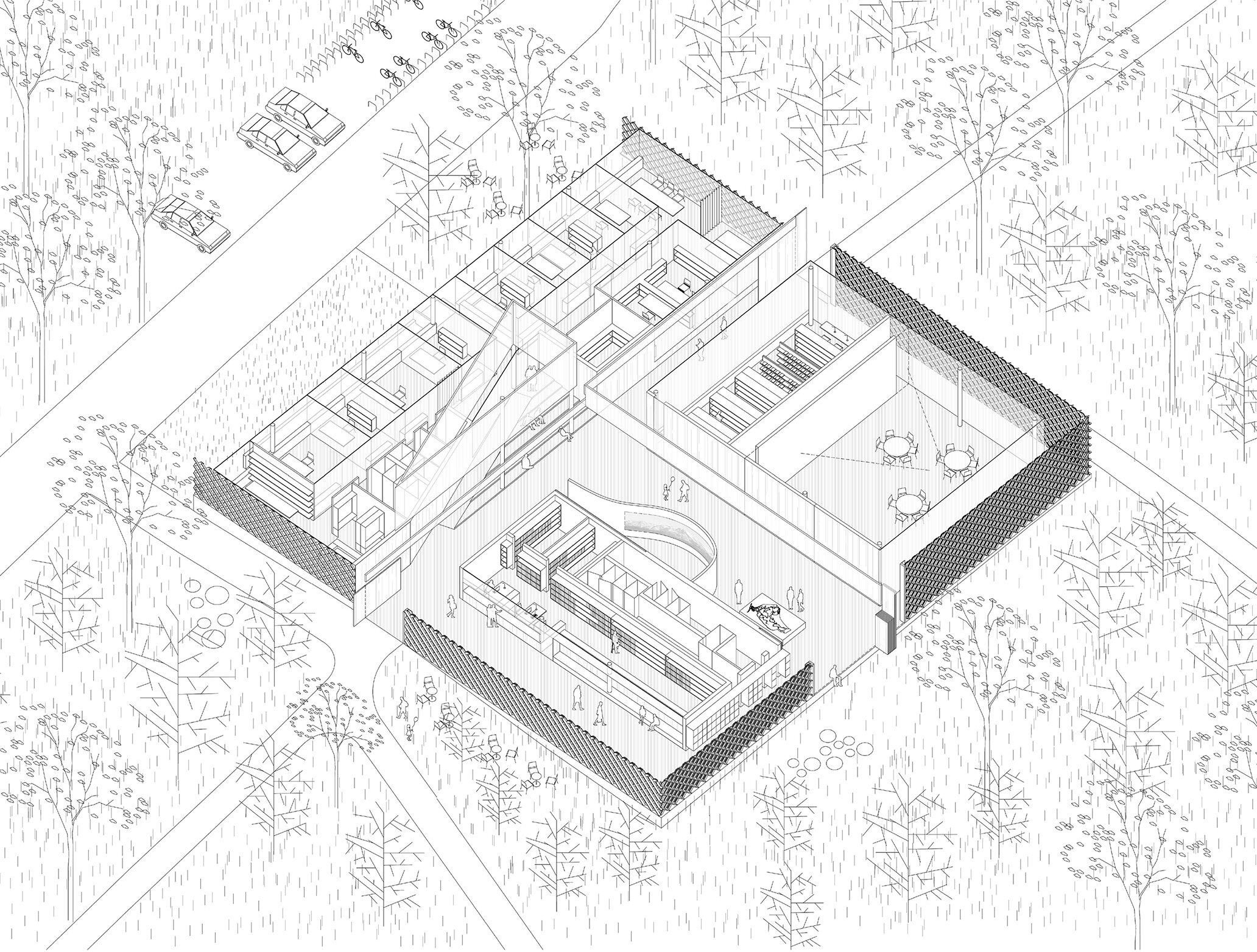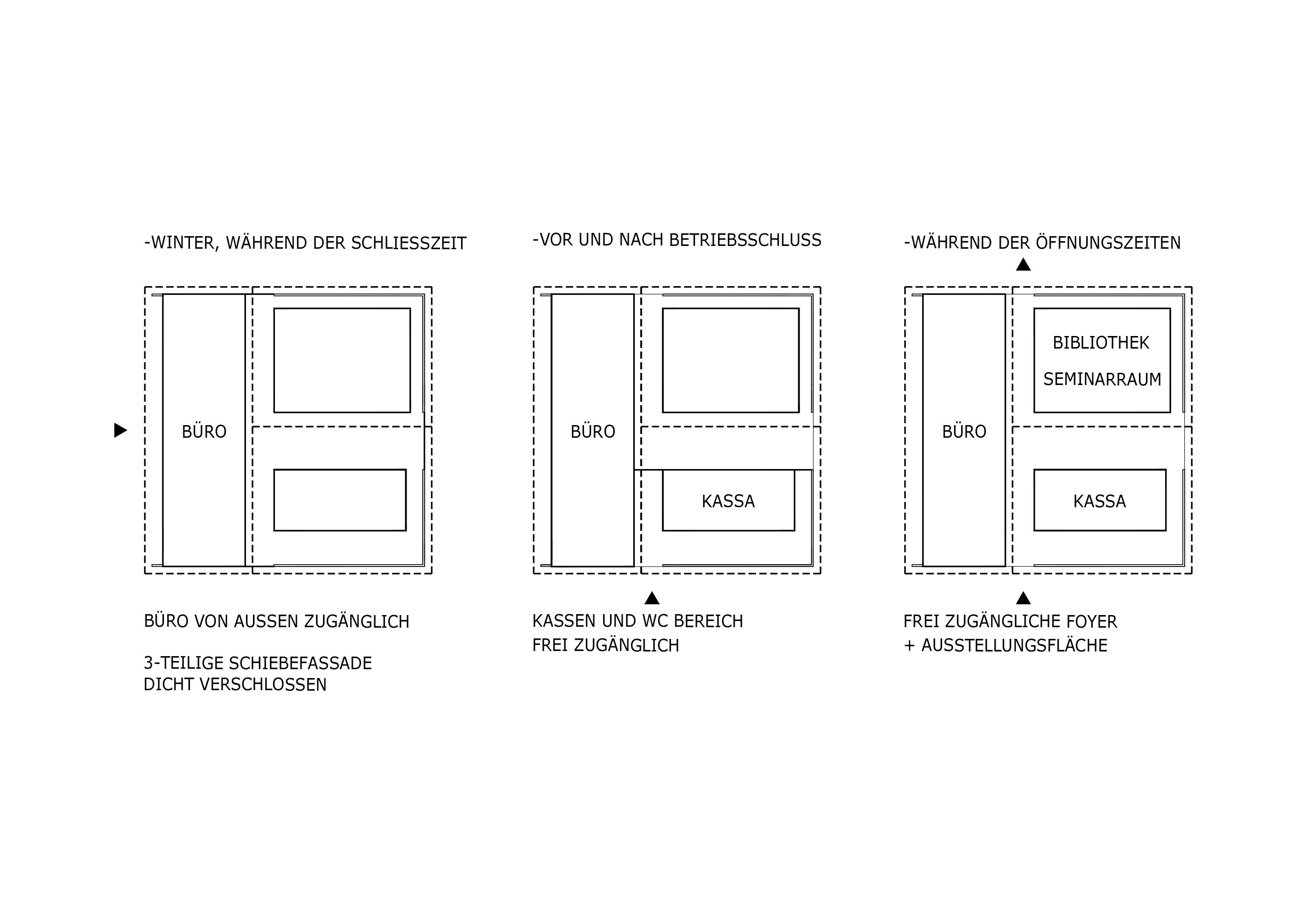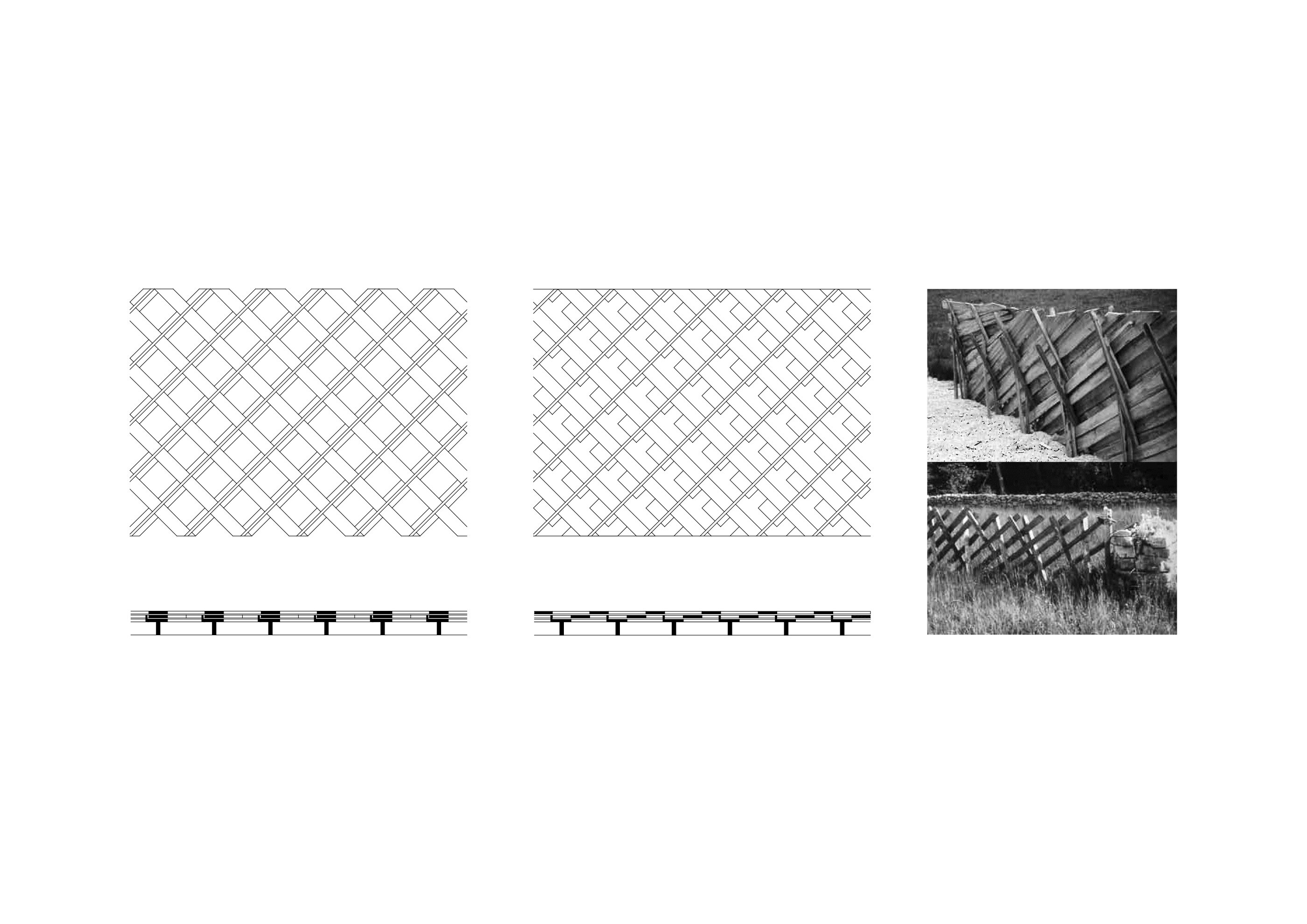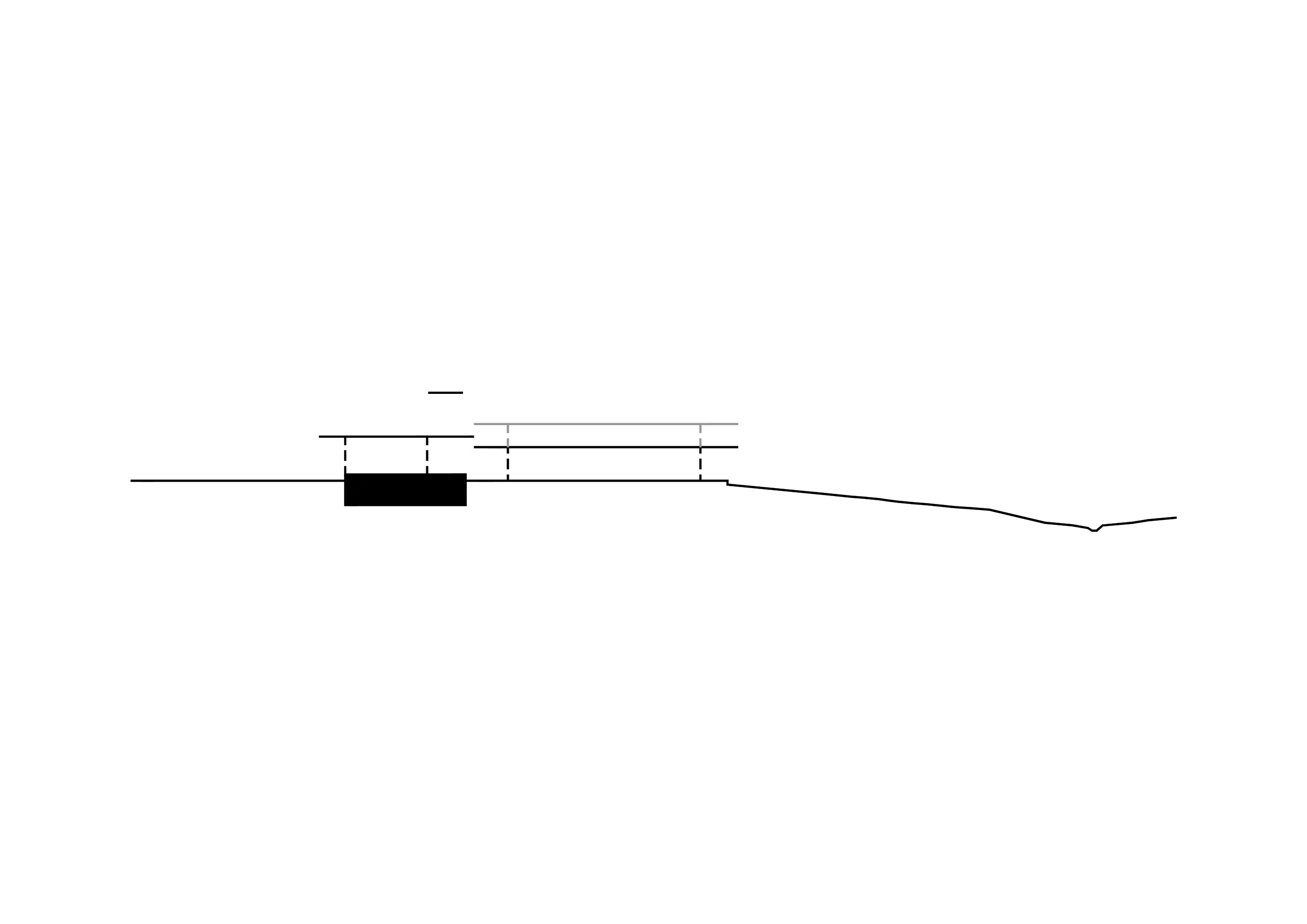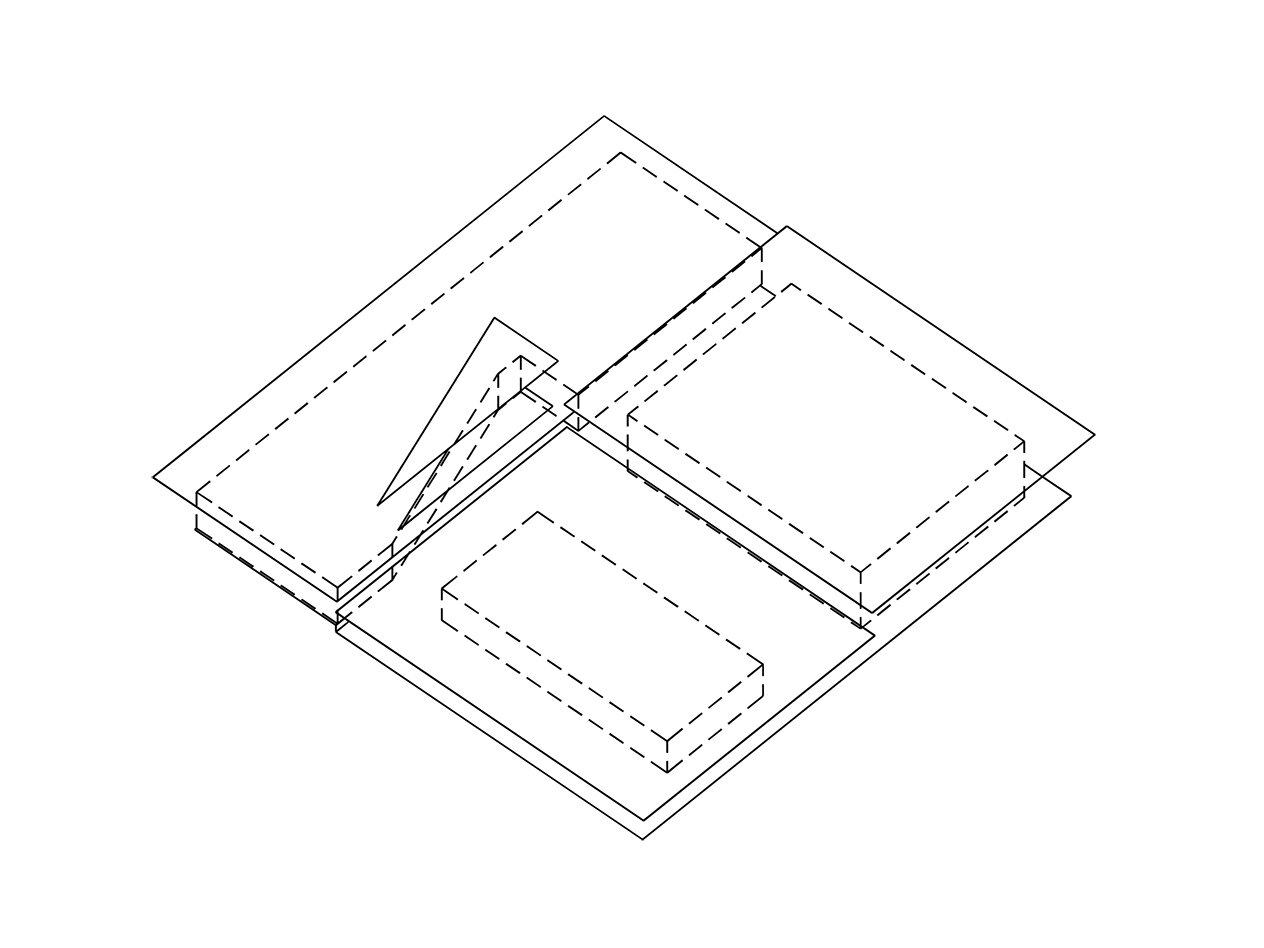 The Salzburg Freilichtmuseum (open-air museum) is an excellent educational facility as well as a condensed aesthetic concentration of the history of rural building at a special place. Therefore, in designing a new visitor centre use was made of the existing spatial and structural situations.

1
The different functions are arranged around a courtyard as individual buildings with specific roof forms. The spatially compact layout is placed under a shared protective envelope. The floor plan organisation of the individual parts reflects the farmstead type known as the Flachgauer Einhof. "Tenne" (barn) and "Flur" (hallway) here become the foyer.
Each of the three functional areas is a compact volume with a room height appropriate to its function and is placed under a projecting roof. Together the projecting roofs form the required foyer and circulation areas, through the different room heights of the functional areas additional top light can be provided where the roofs meet.
2
The roofed foyer areas are surrounded by a simple, permeable and delicate timber construction. Externally, towards the woods and the museum site, the foyer is "fenced in": three layers of diagonal timber slats allow a fractured, atmospheric light and views, at the end of the day and in winter the façade can be closed completely. This is a response to the different kinds of fencing used and exhibited here (known as Schröghag, Steckenhag, Dunkelzaun). 
Like a veranda the foyer is adequately protected from the weather by the projecting roofs and the delicate walls. With a degree of openness that can be modulated, the simple facade integrates the natural surroundings in the building. The weather and climate are consciously experienced, the transition from the protected to heated areas can be felt physically.
3
The traditional historical construction methods of the buildings presented in the open-air museum are interpreted in a contemporary way: a simple timber construction with projecting roofs (cross-laminated timber) is erected on a concrete plinth.
The selected location is a level plateau on a small hill with views towards the Untersberg and an exit in the direction of the enlarged mill pond. By placing the offices higher than the public area underground interventions can be kept to a minimum.
To reduce the difference in altitude and the distance to the cableway station the mill could be moved further up the slope, behind the small body of water.
(Competition text)
invited competition,
3rd prize
client: Salzburger Freilichtmuseum
Team ARTEC Architekten:
Bettina Götz and Richard Manahl
Jun Wook Song, Héctor Farré Cortada, Gerda Polig, Josef Schröck,
Dragana Gavric, Sedef Kücükandac
model: Roland Stadlbauer
photography:
ARTEC Architekten (model)