LeopoldQuartier
competition
Vienna 2
2020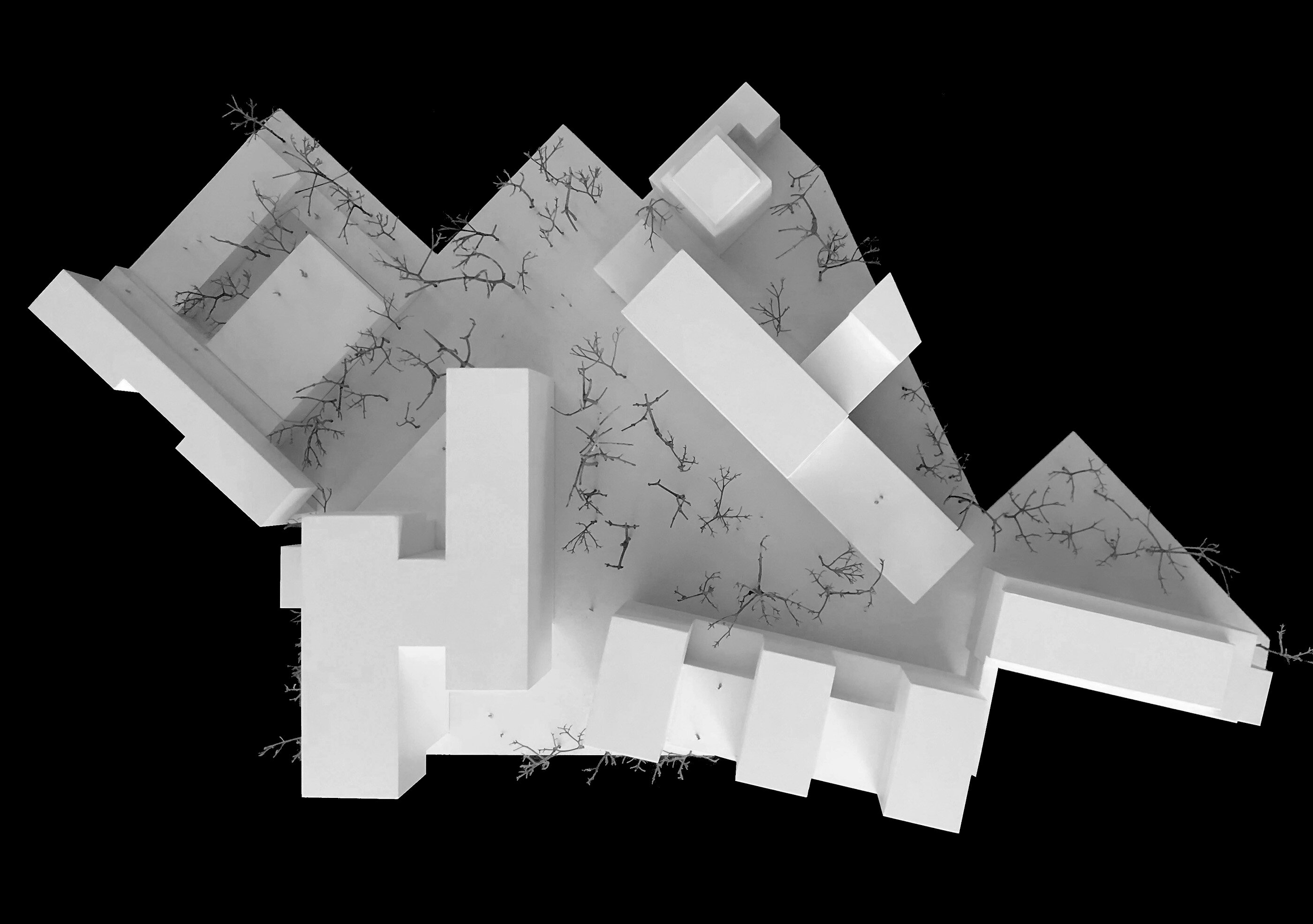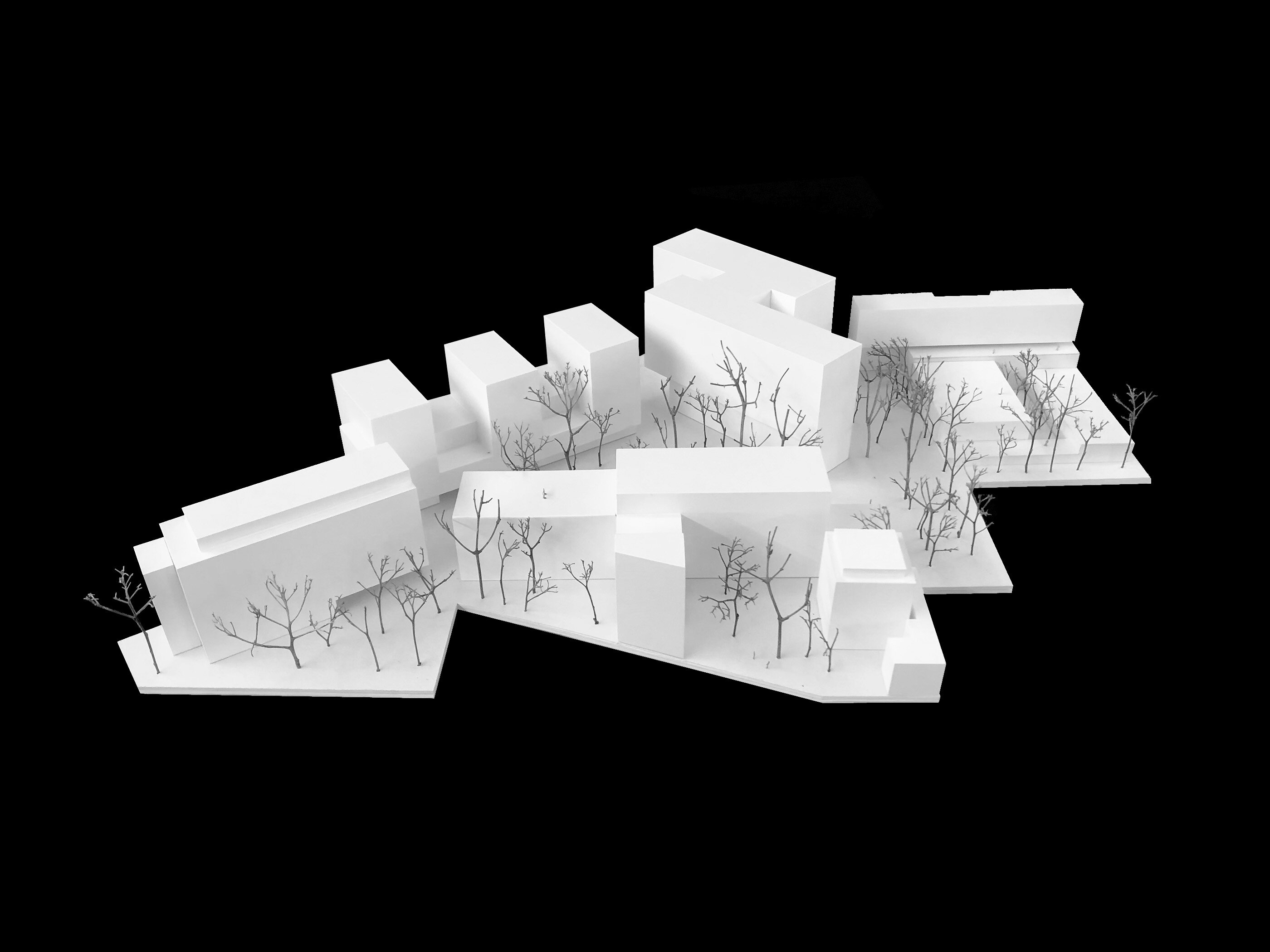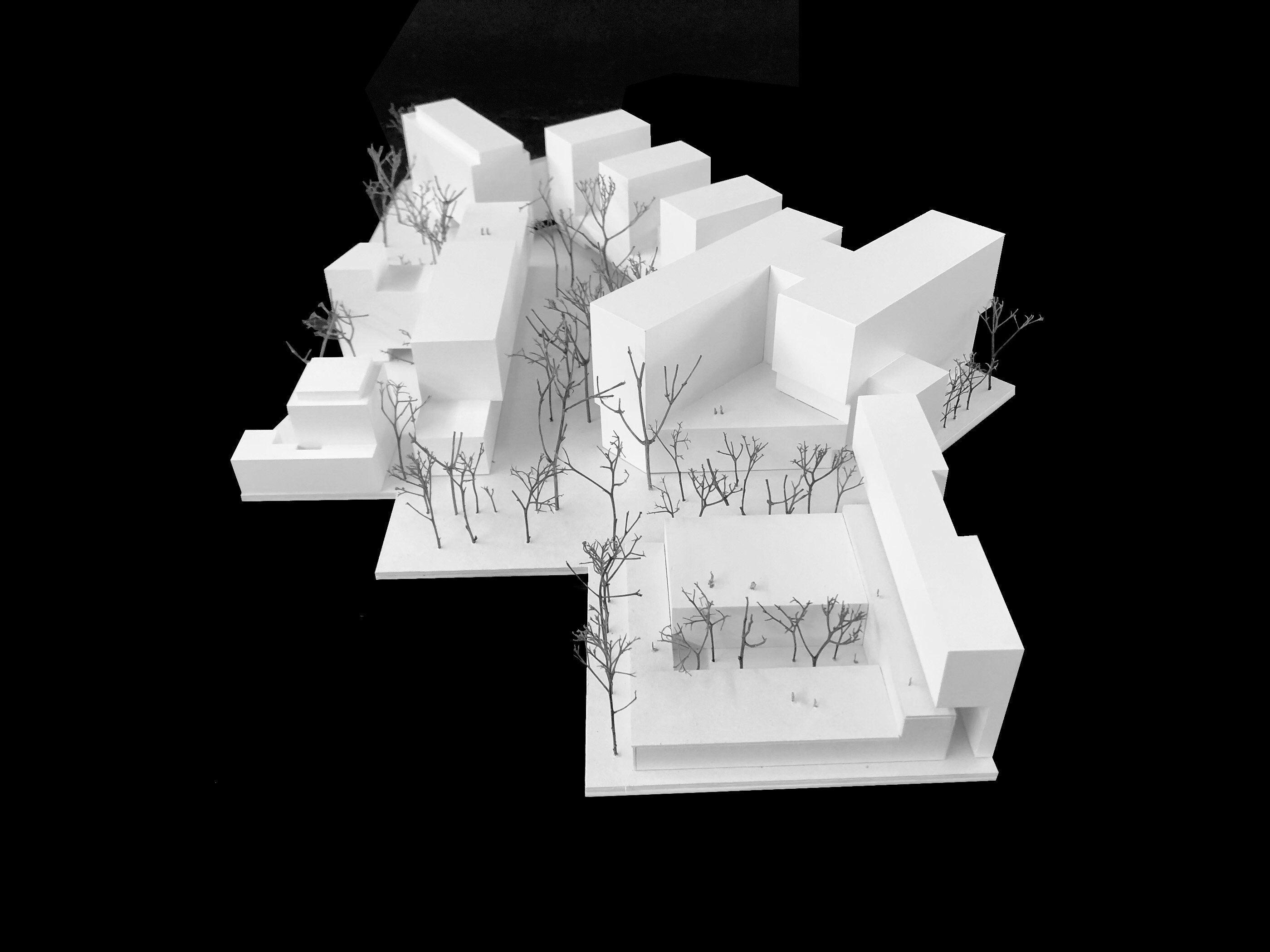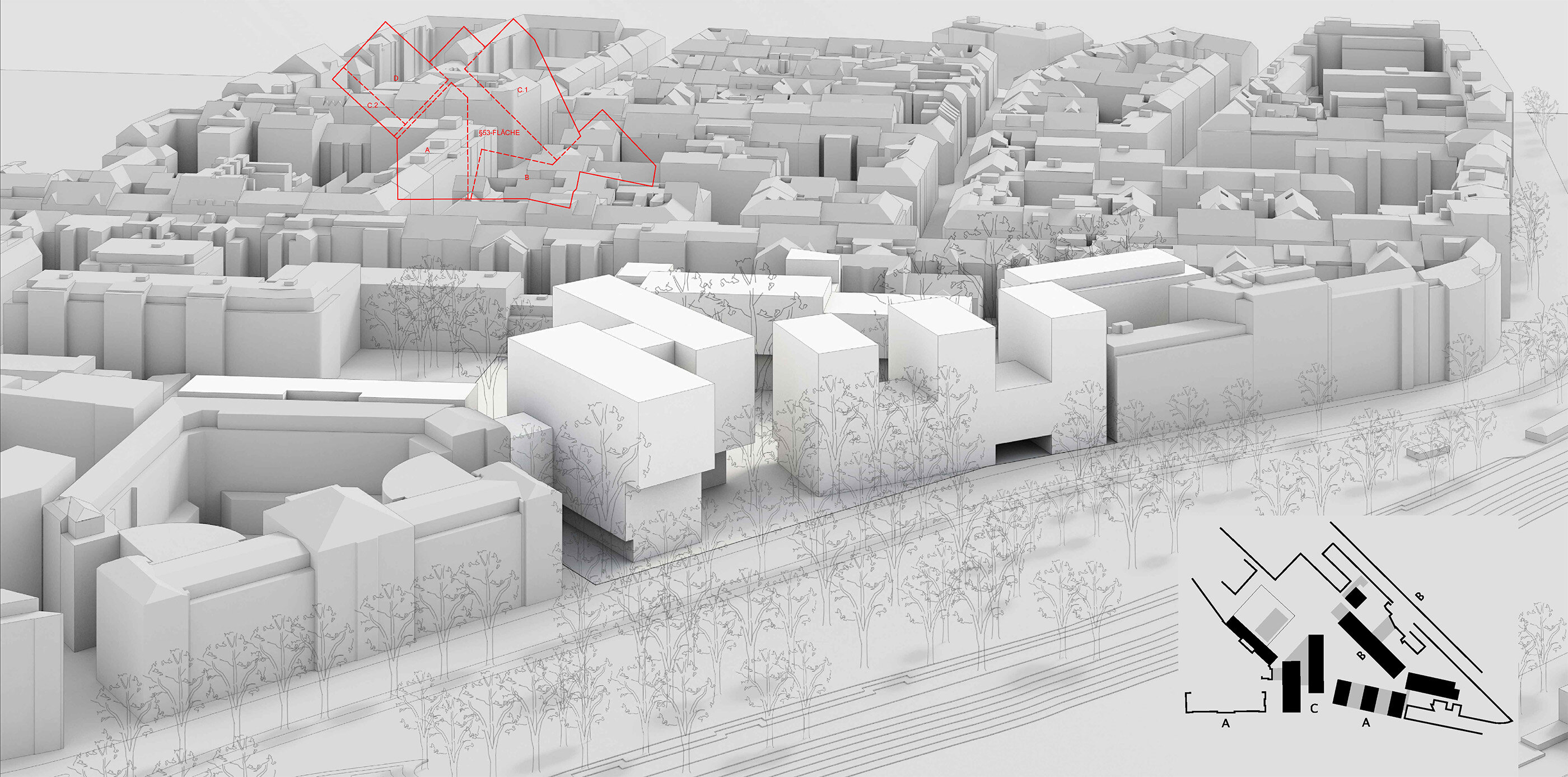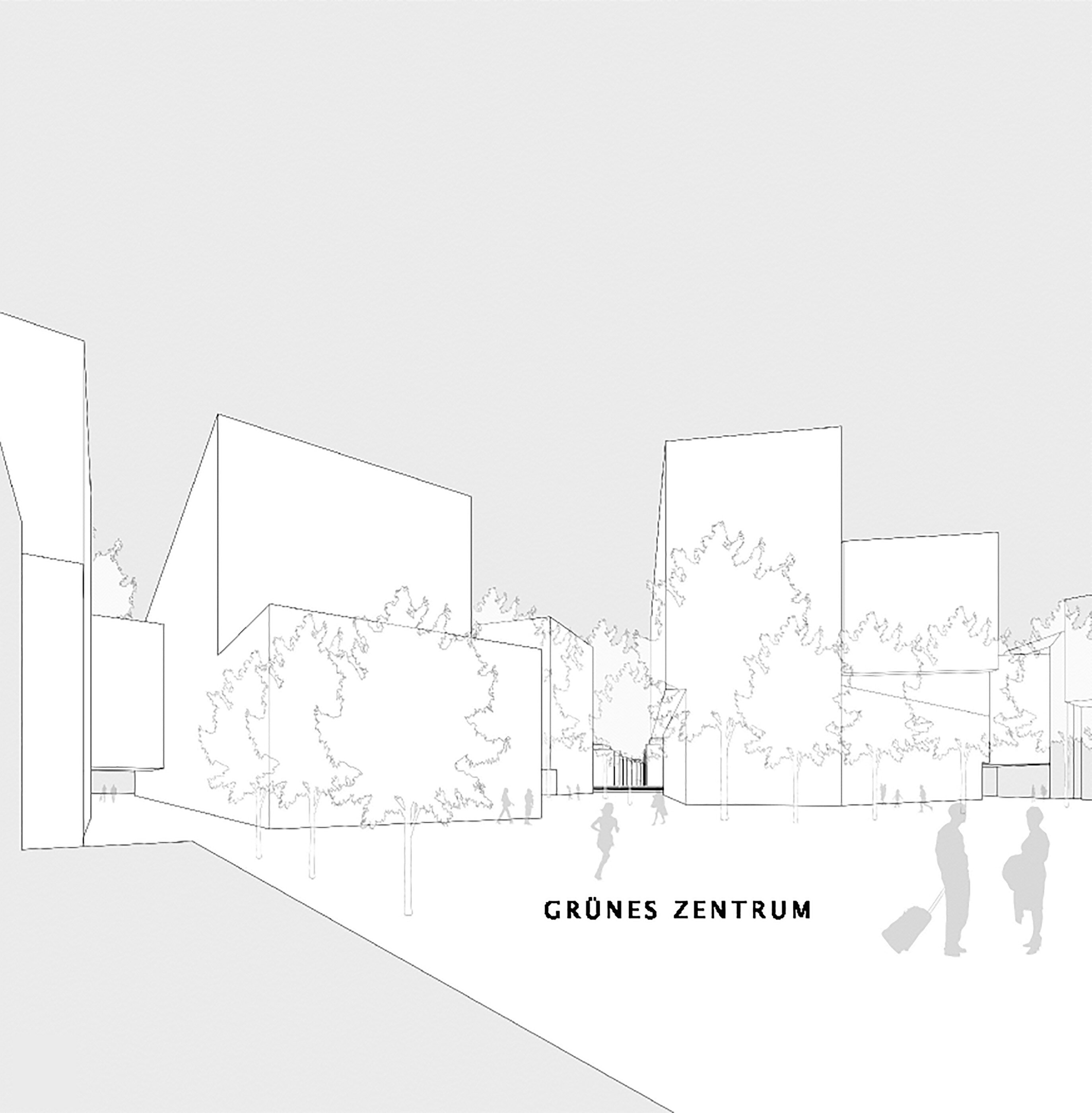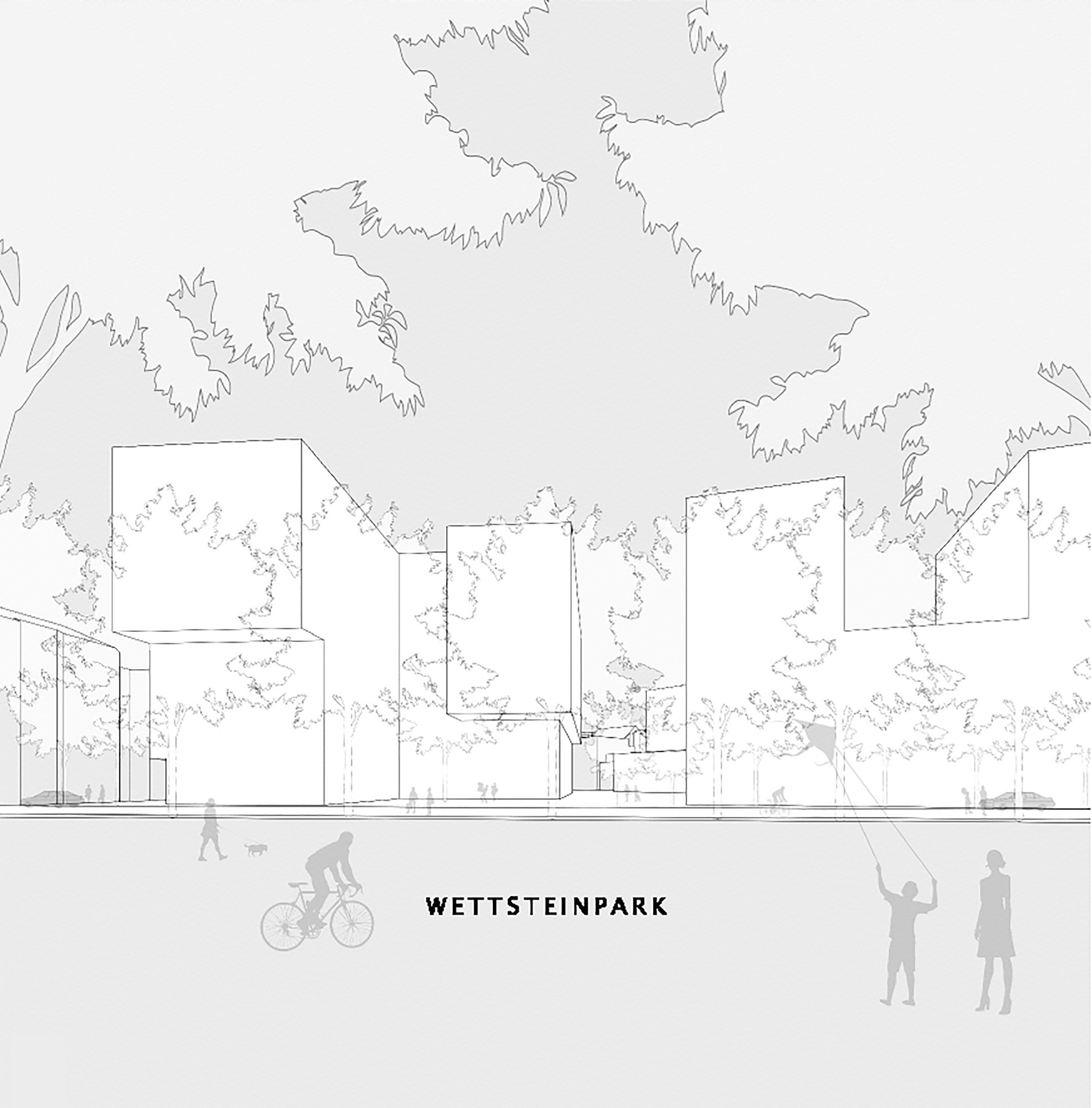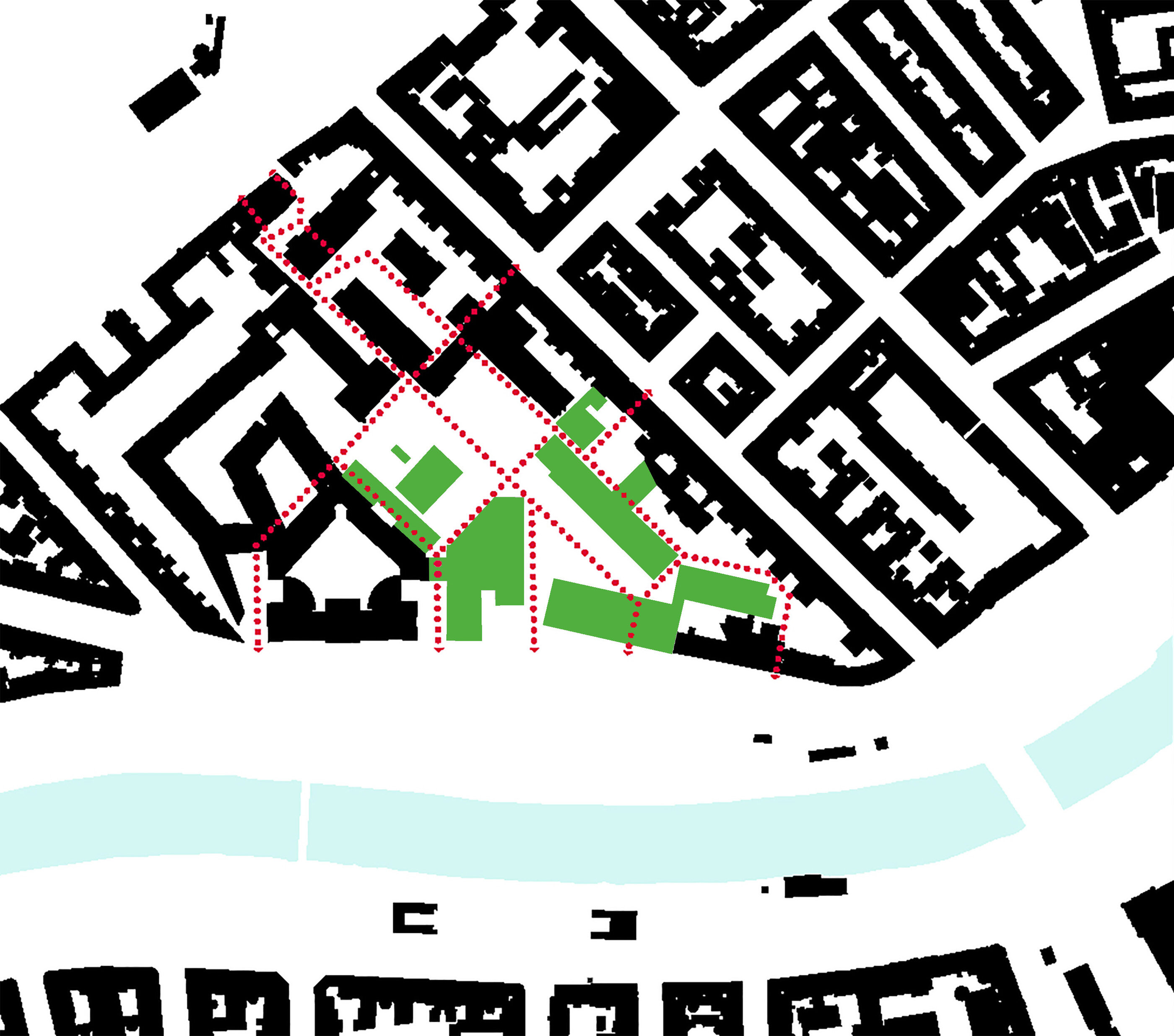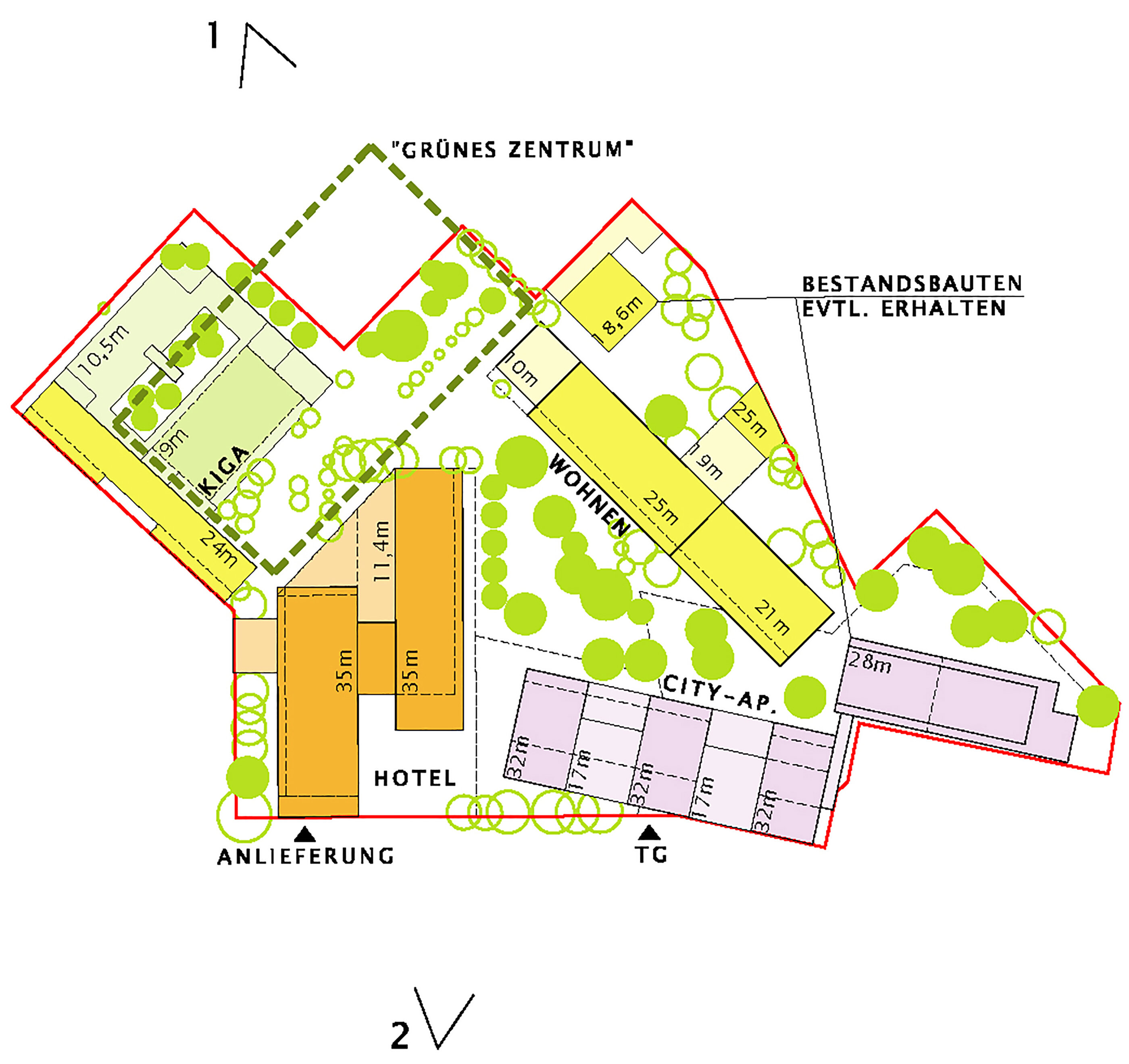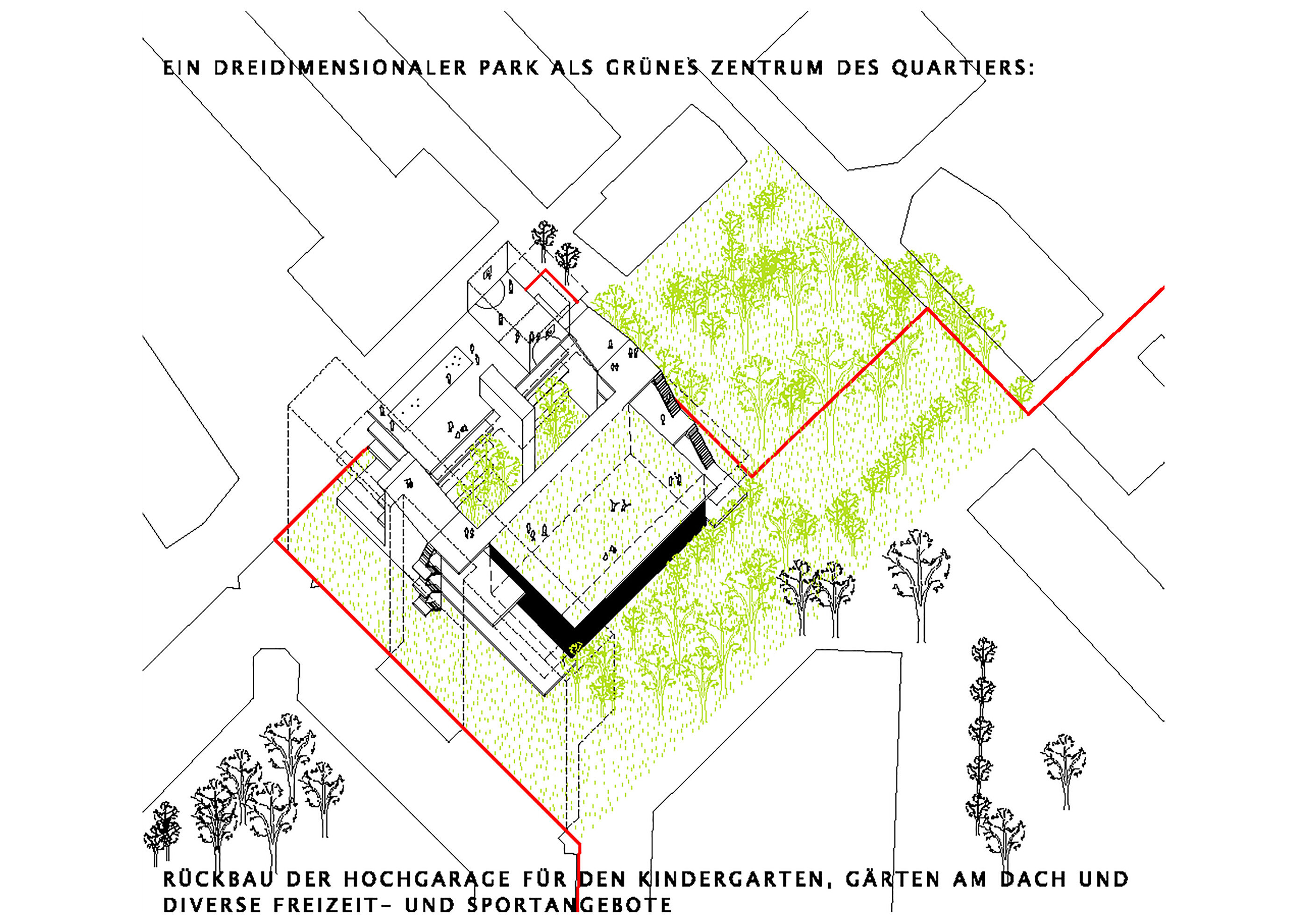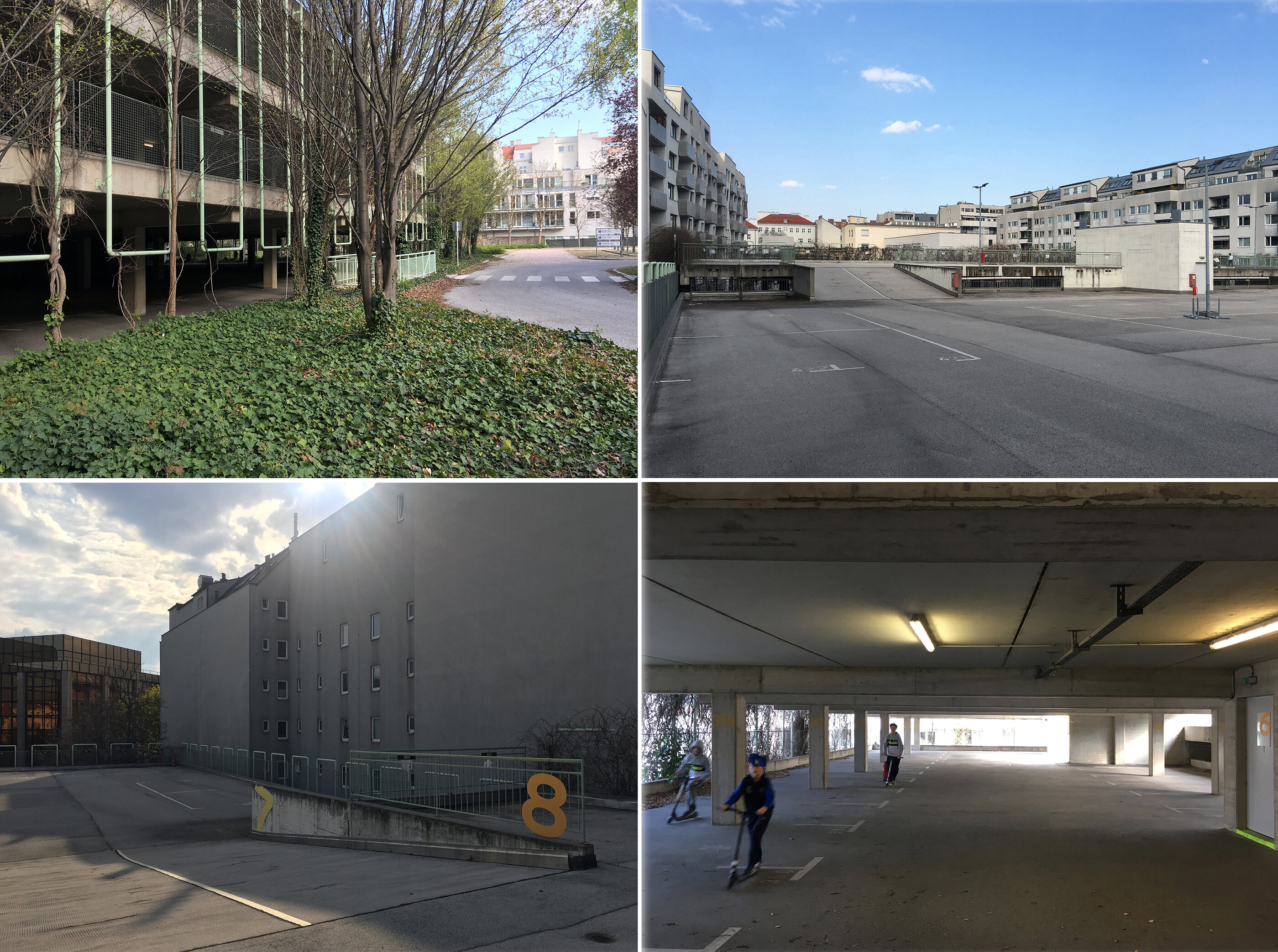 On the site three different structural directions encounter each other. The buildings are regarded as a conglomerate, with chunk corresponding to one of these directions.
The hotel takes up the line of the striking neoclassical building to the north,

The city apartments extend the street line in the south

and the housing continues the structure of the residential district in the east and the north.

On the front facing the Danube canal a taller perforated silhouette is made so that behind it large contiguous open spaces can be created.

The structure of the empty multi-storey carpark in the inner area of the building site is already familiar as a volume to the residents and is used extensively as a play space.  Made of stacked, connecting levels, this prefabricated building is to be used as a "building kit" for a vertically developed "play park" and as a nucleus for what will be made here.  
open urban development competition

client:
UBM Development Österreich GmbH

Team ARTEC Architekten:
Bettina Götz and Richard Manahl
Johannes Giselbrecht, Patrick Pregesbauer,  Gerda Polig, Jun Wook Song

model: Johannes Giselbrecht

photography: ARTEC Architekten (model)