development Amraserstraße - Pradlerstraße
competition, 2nd prize
Innsbruck / Tyrol
2019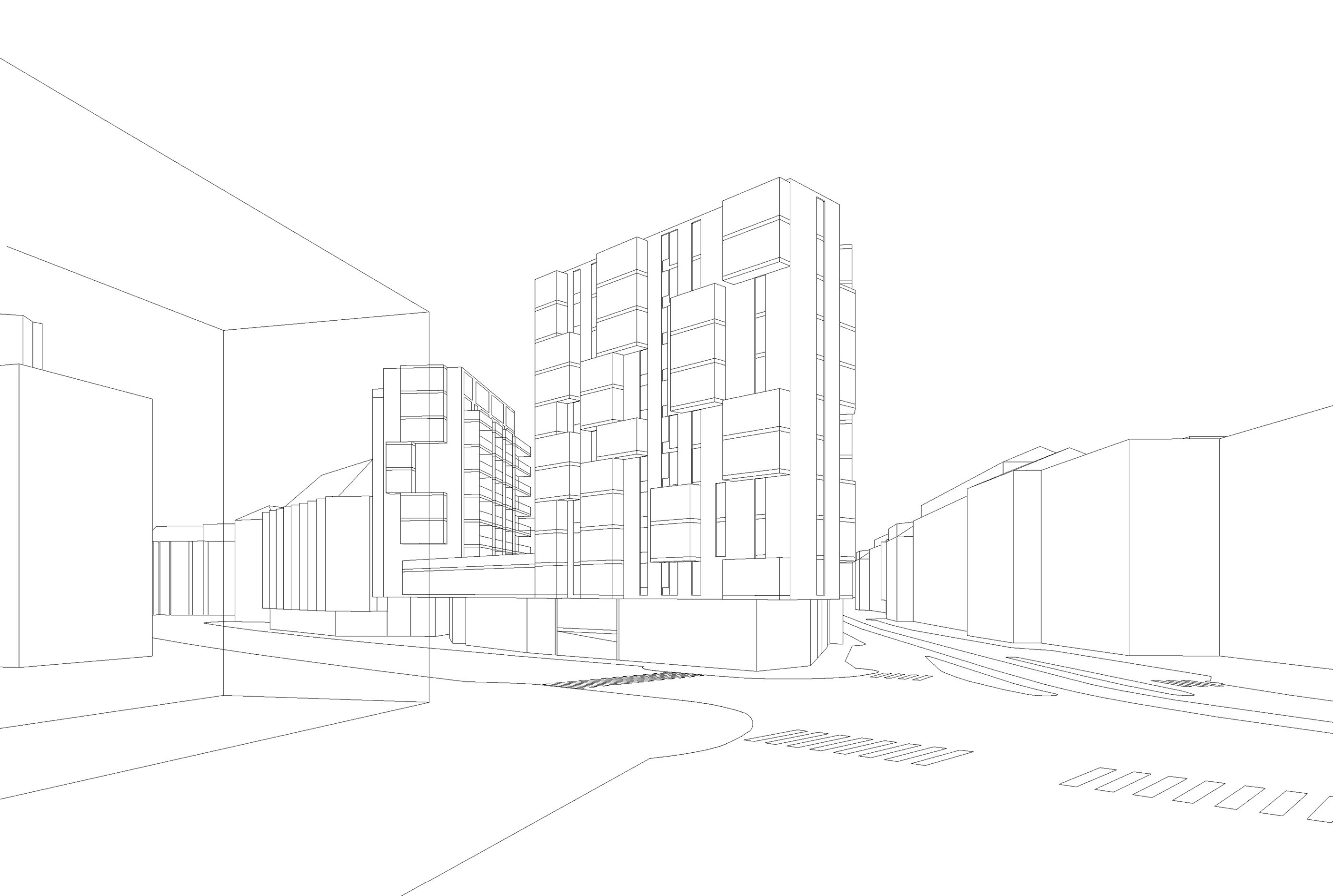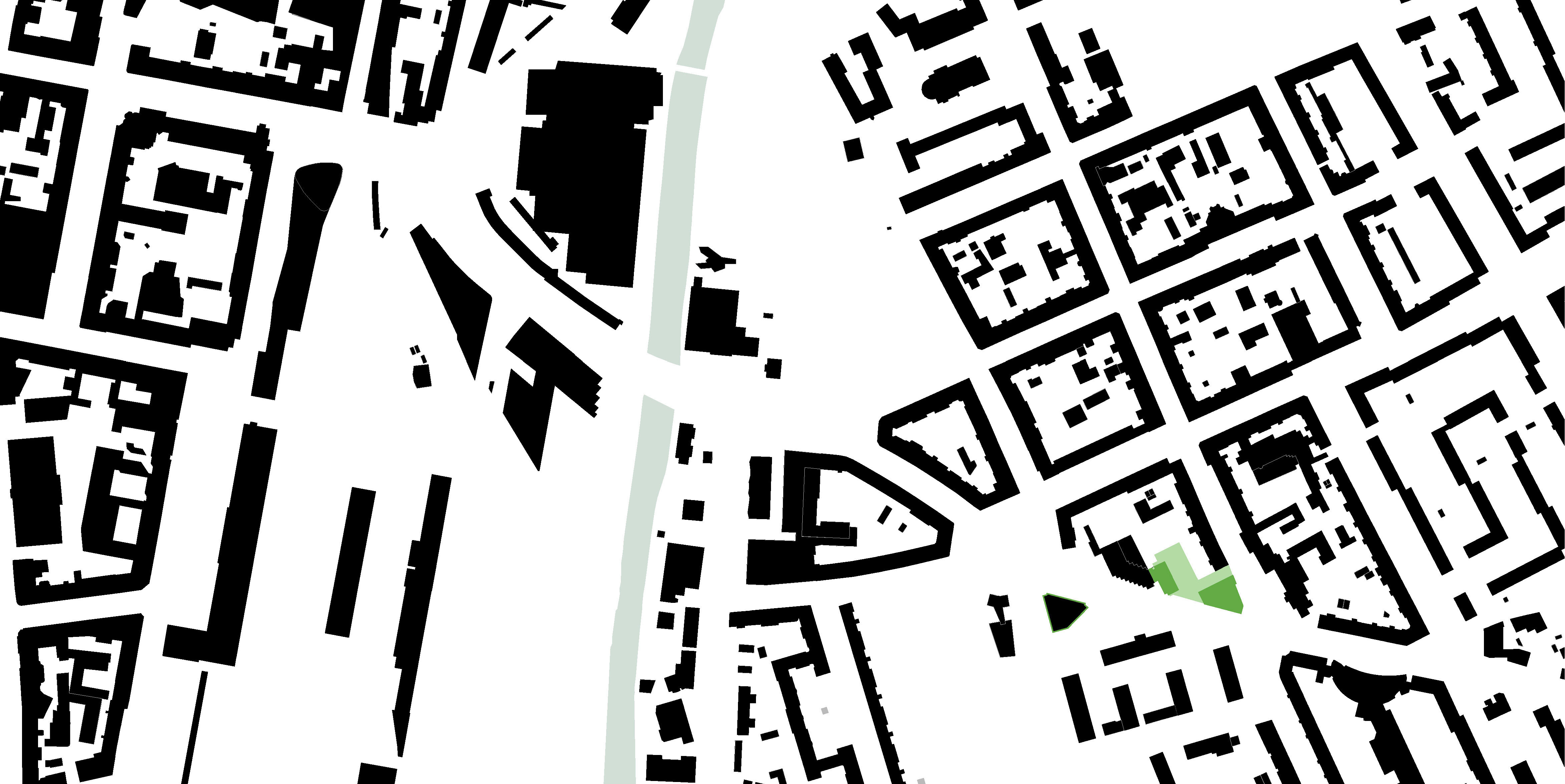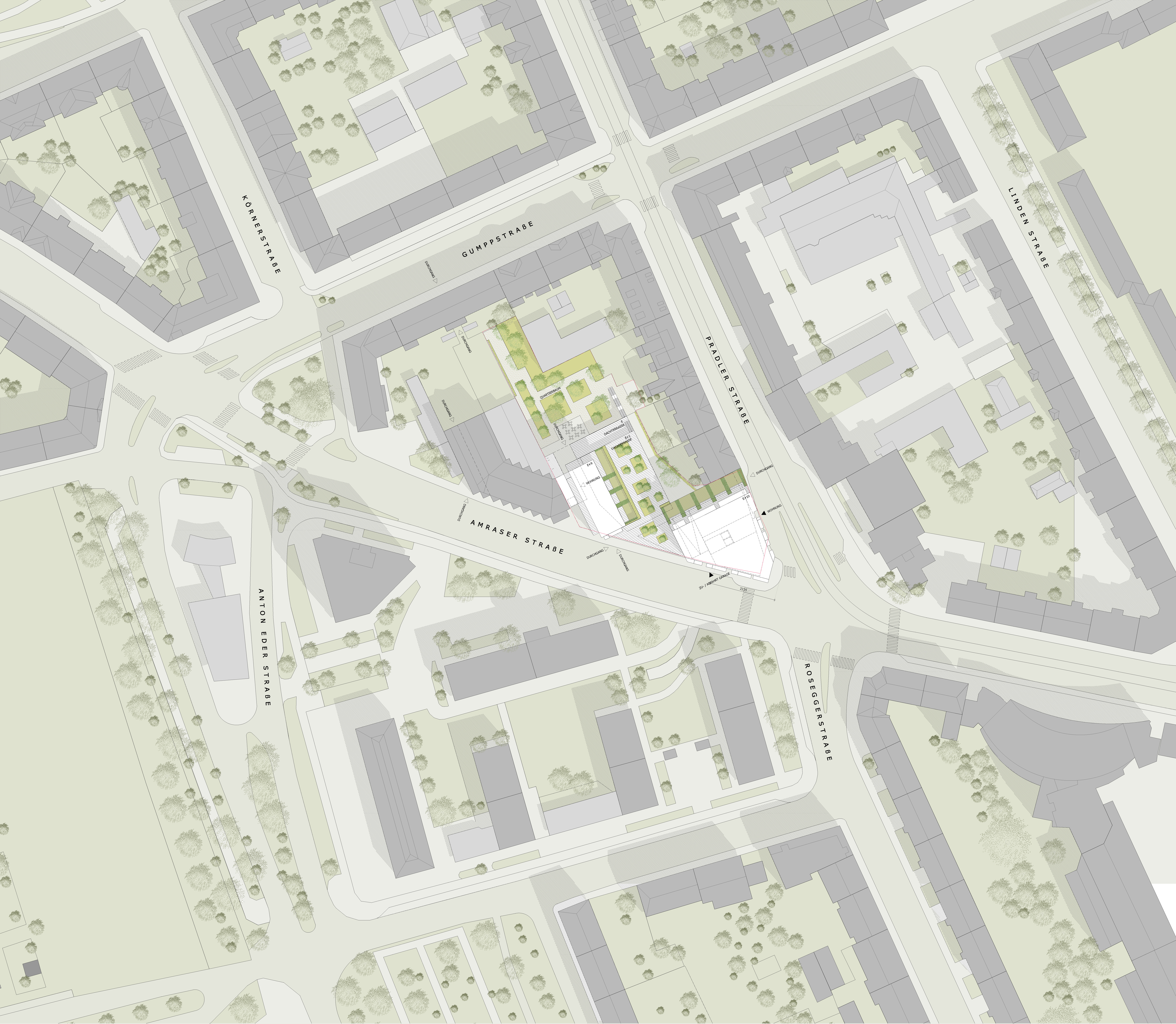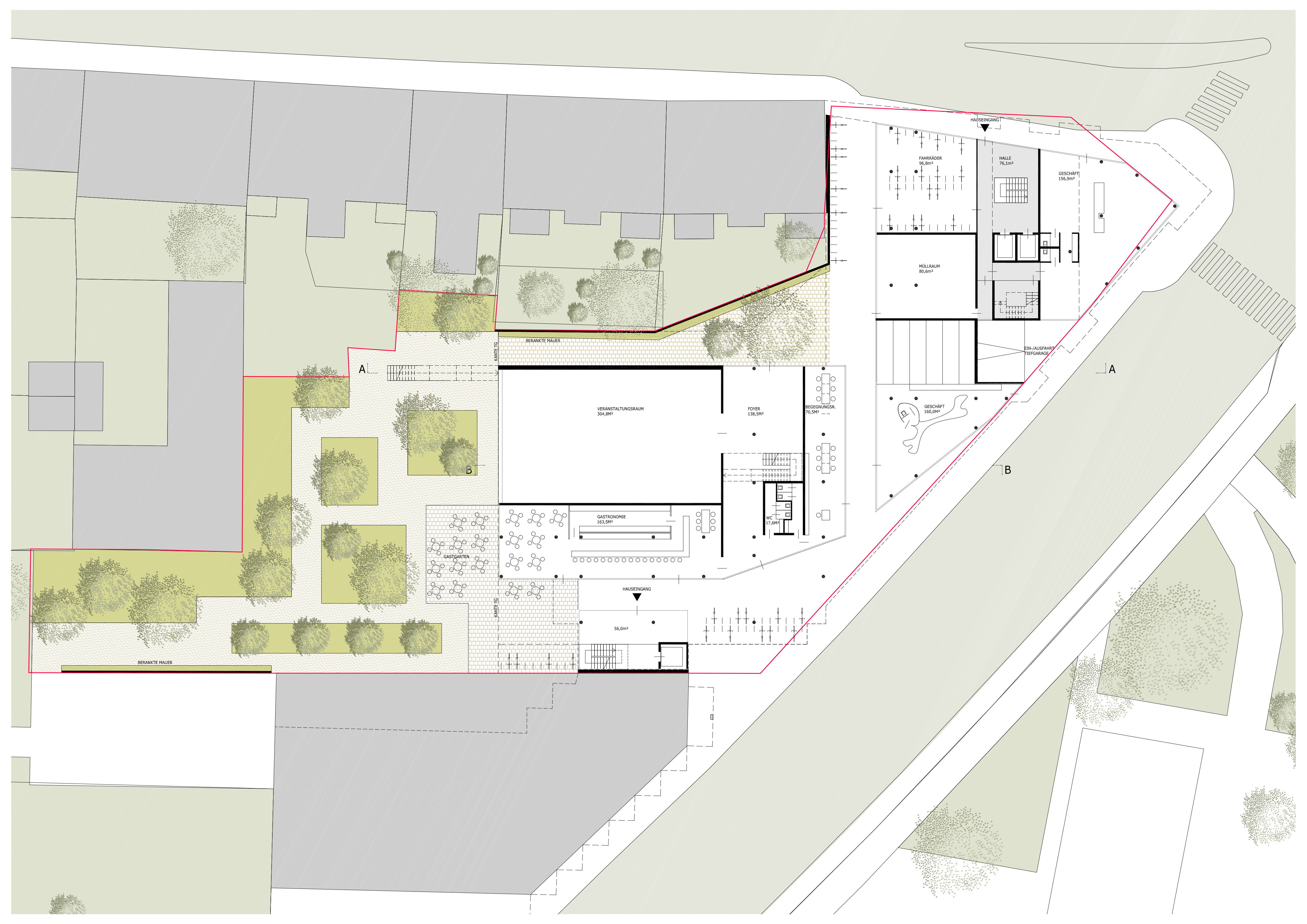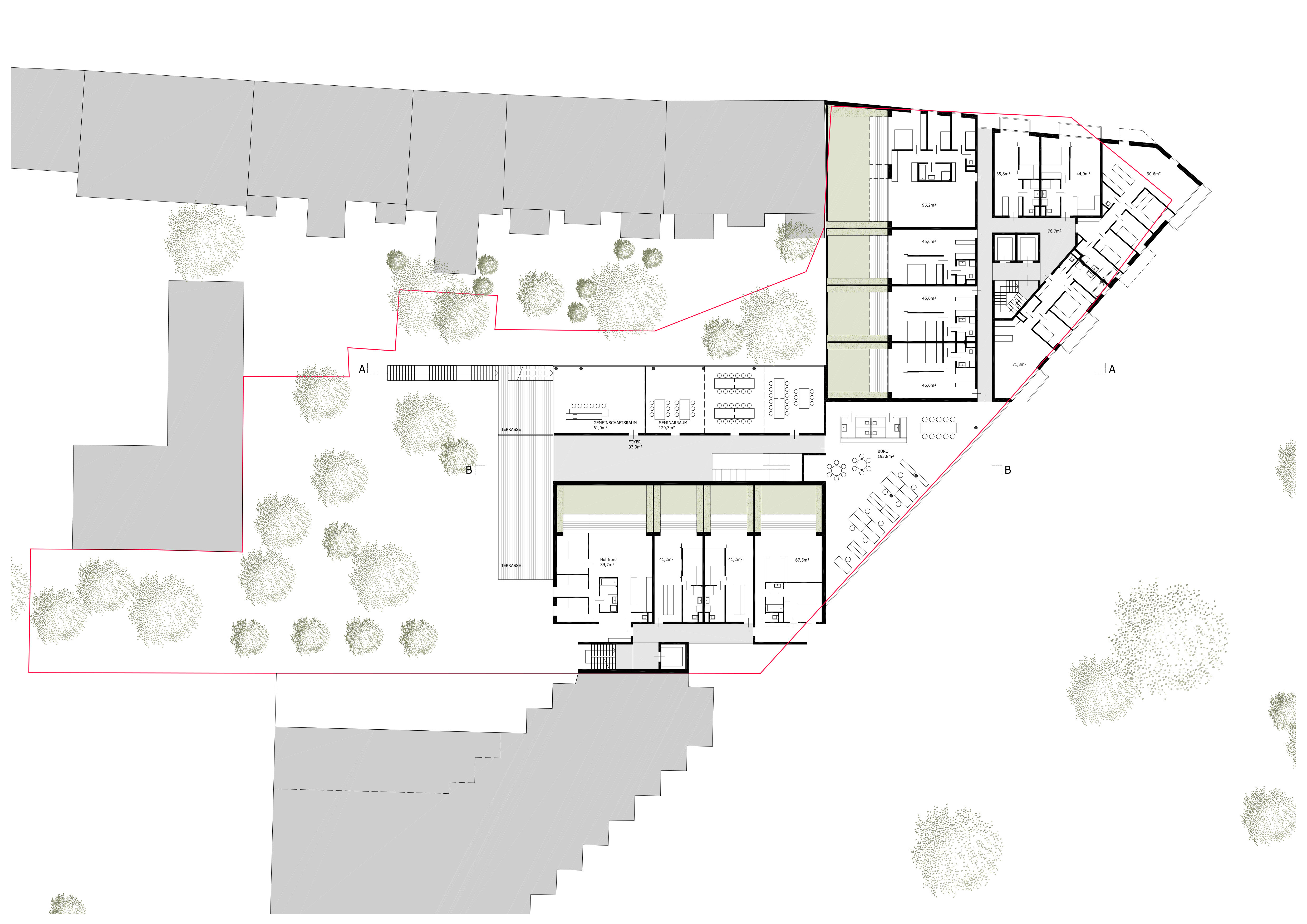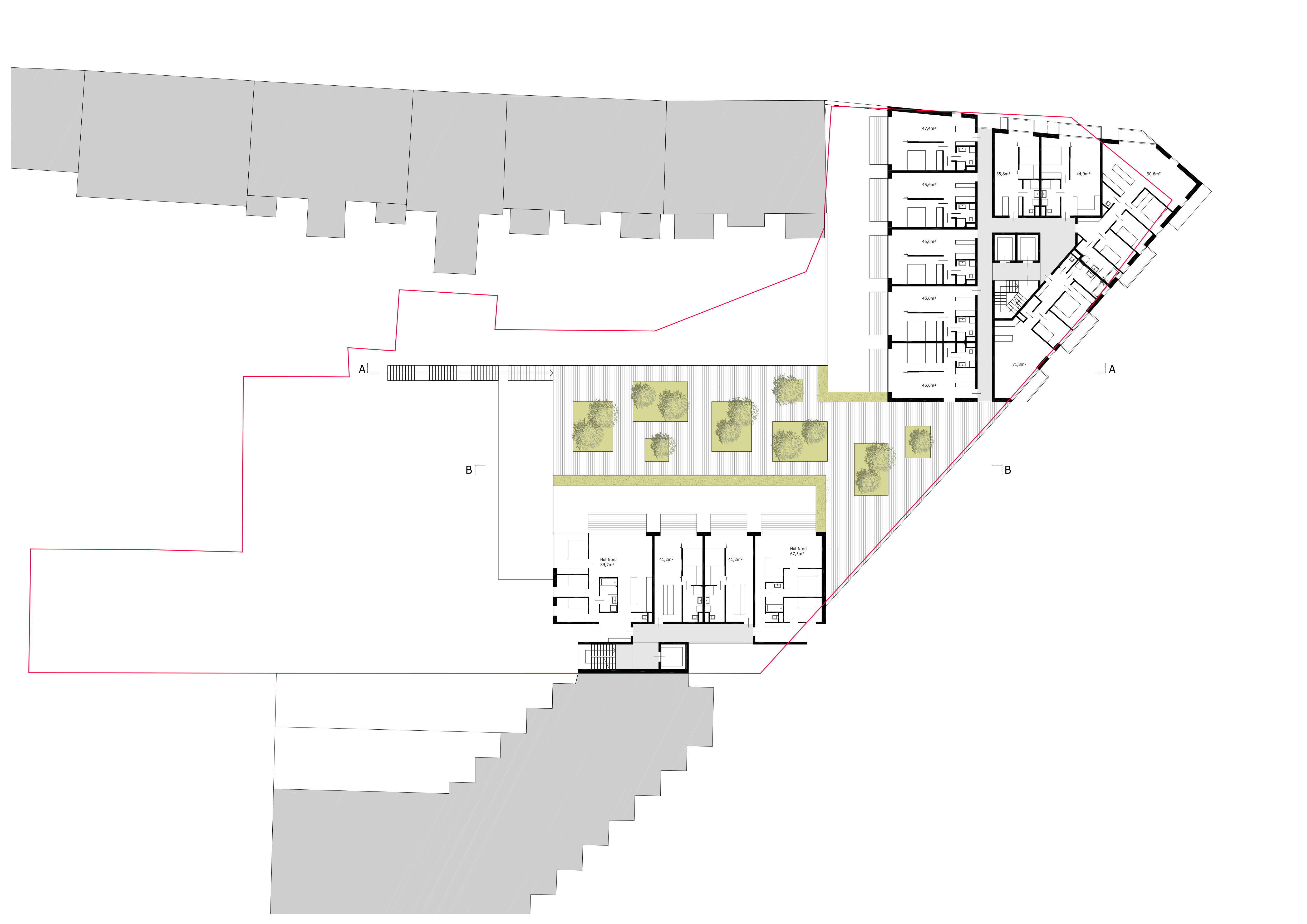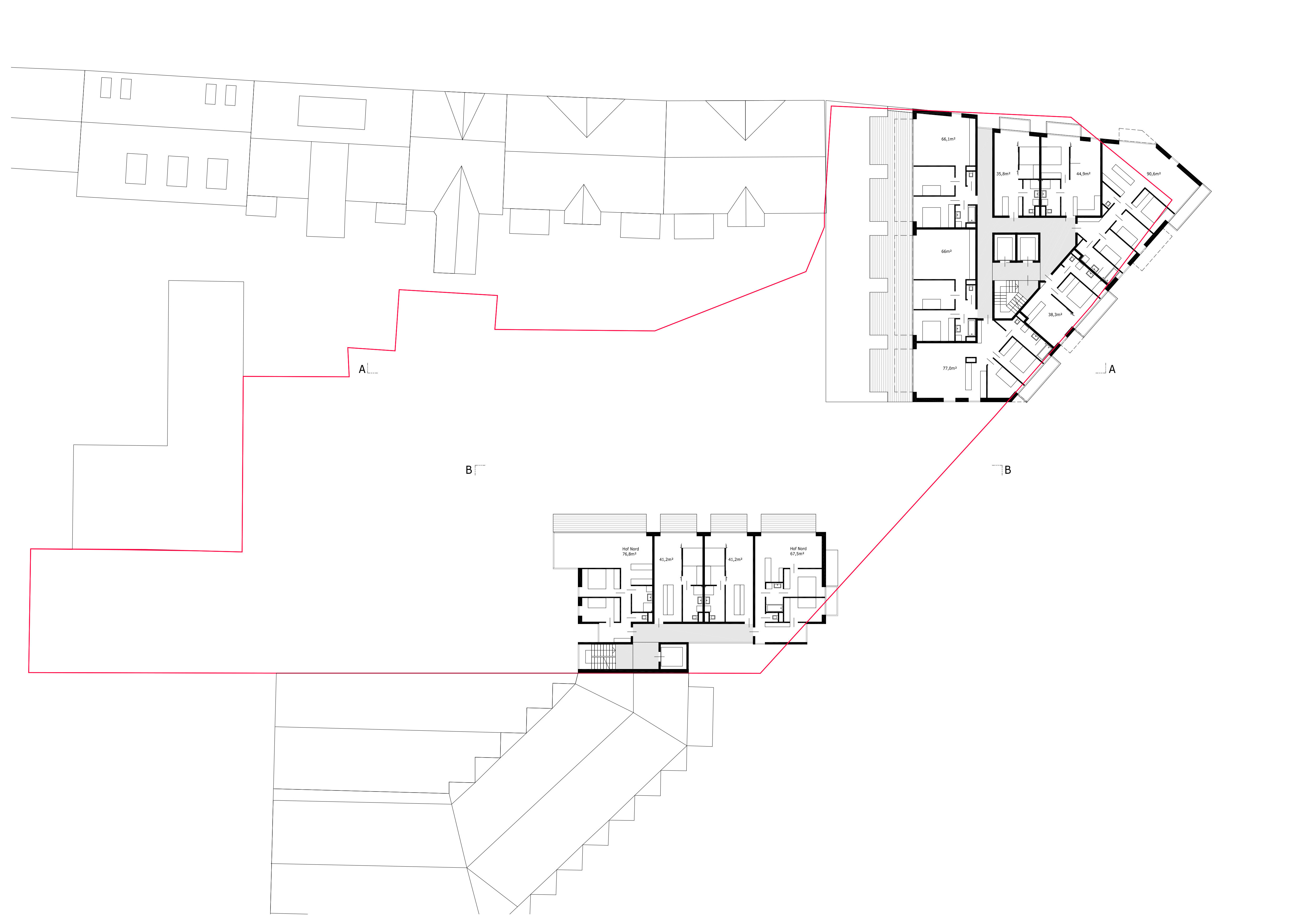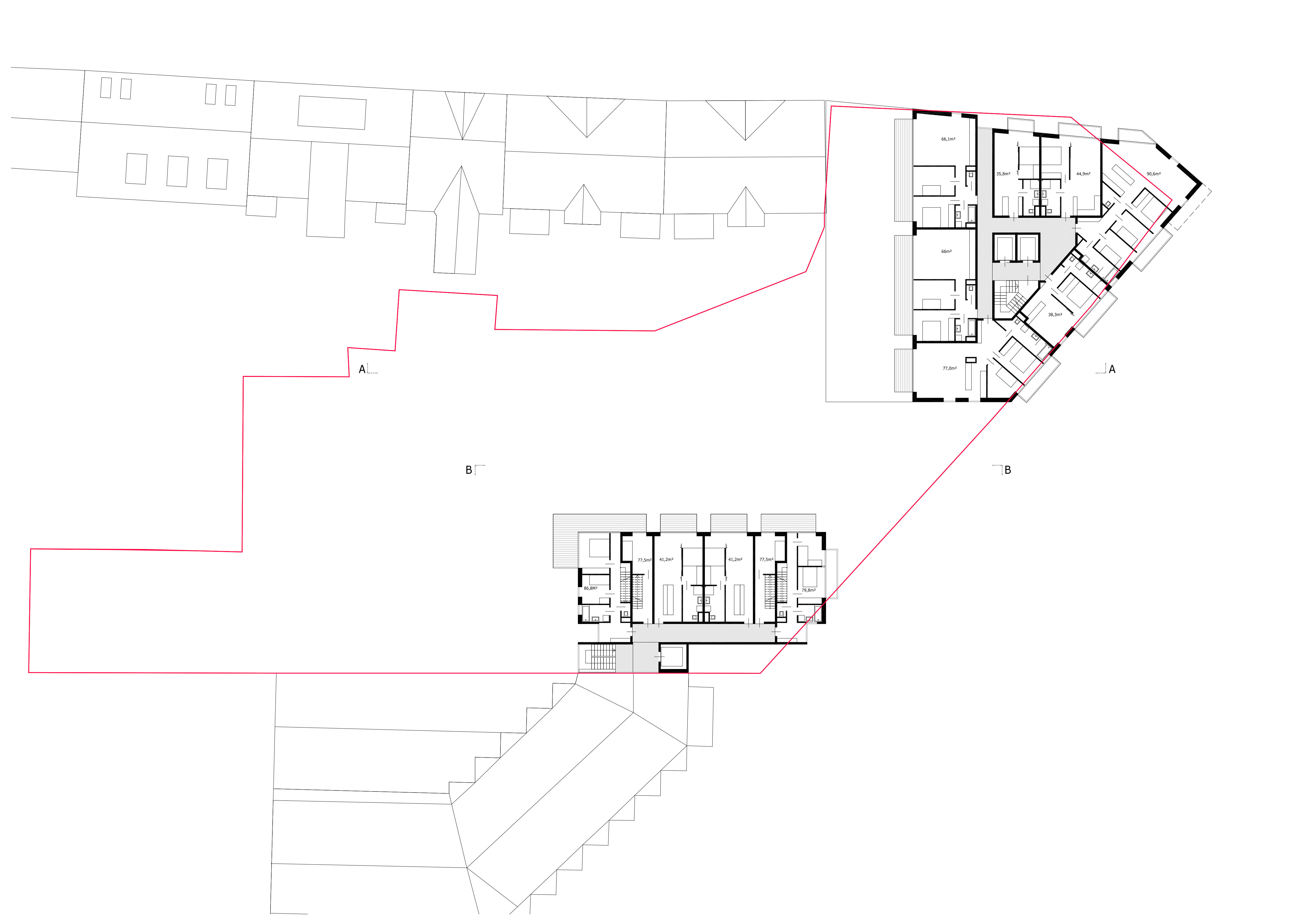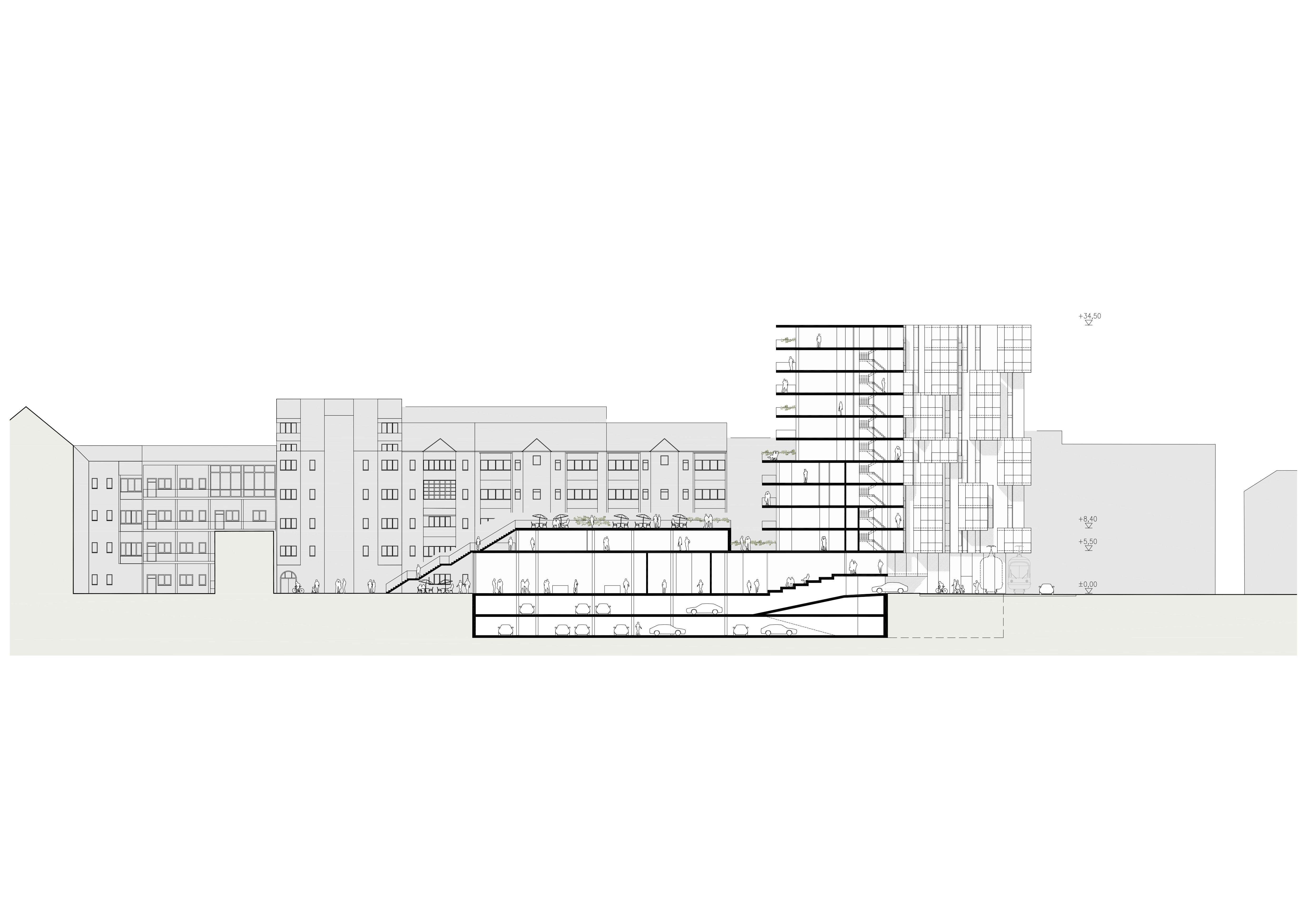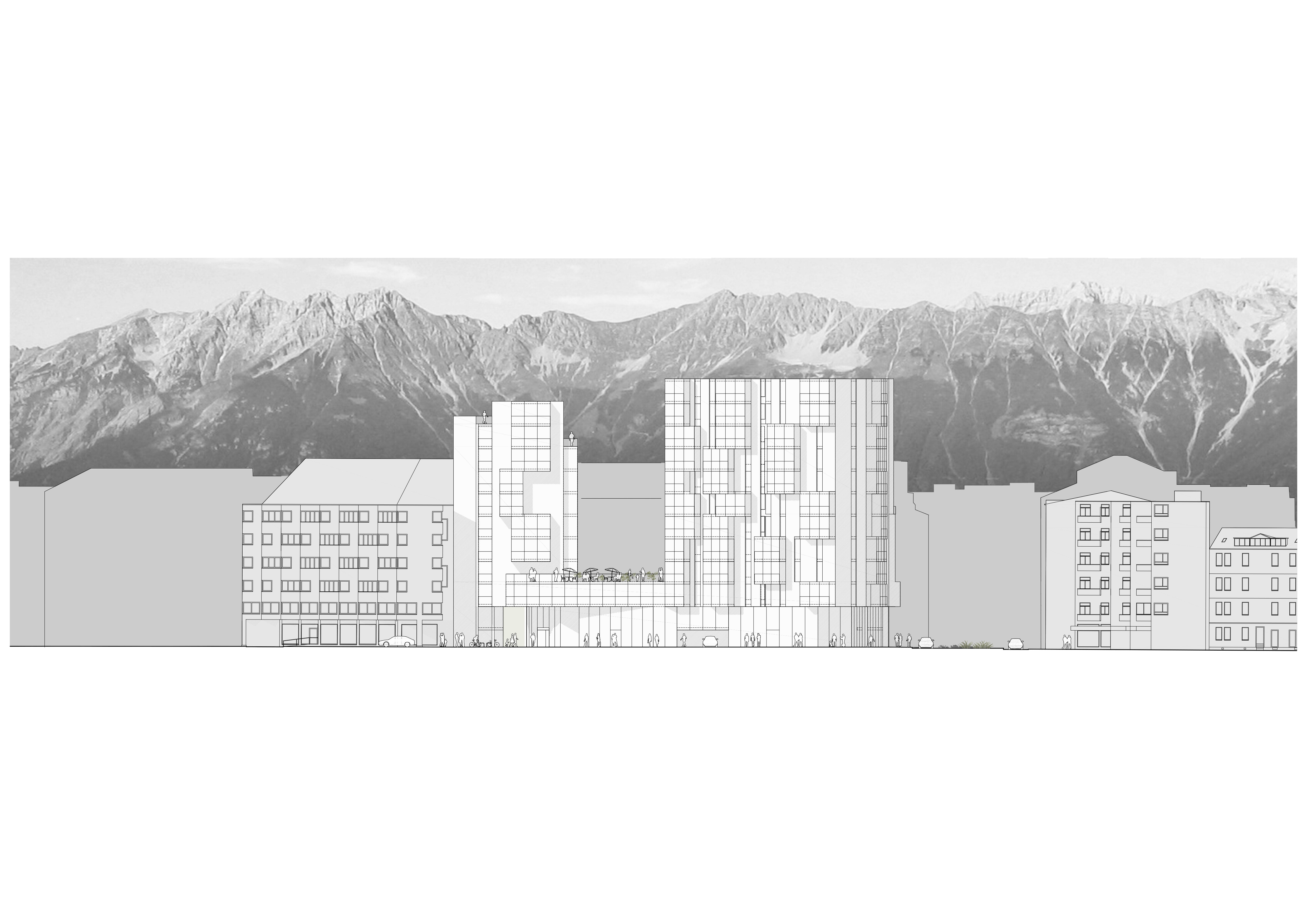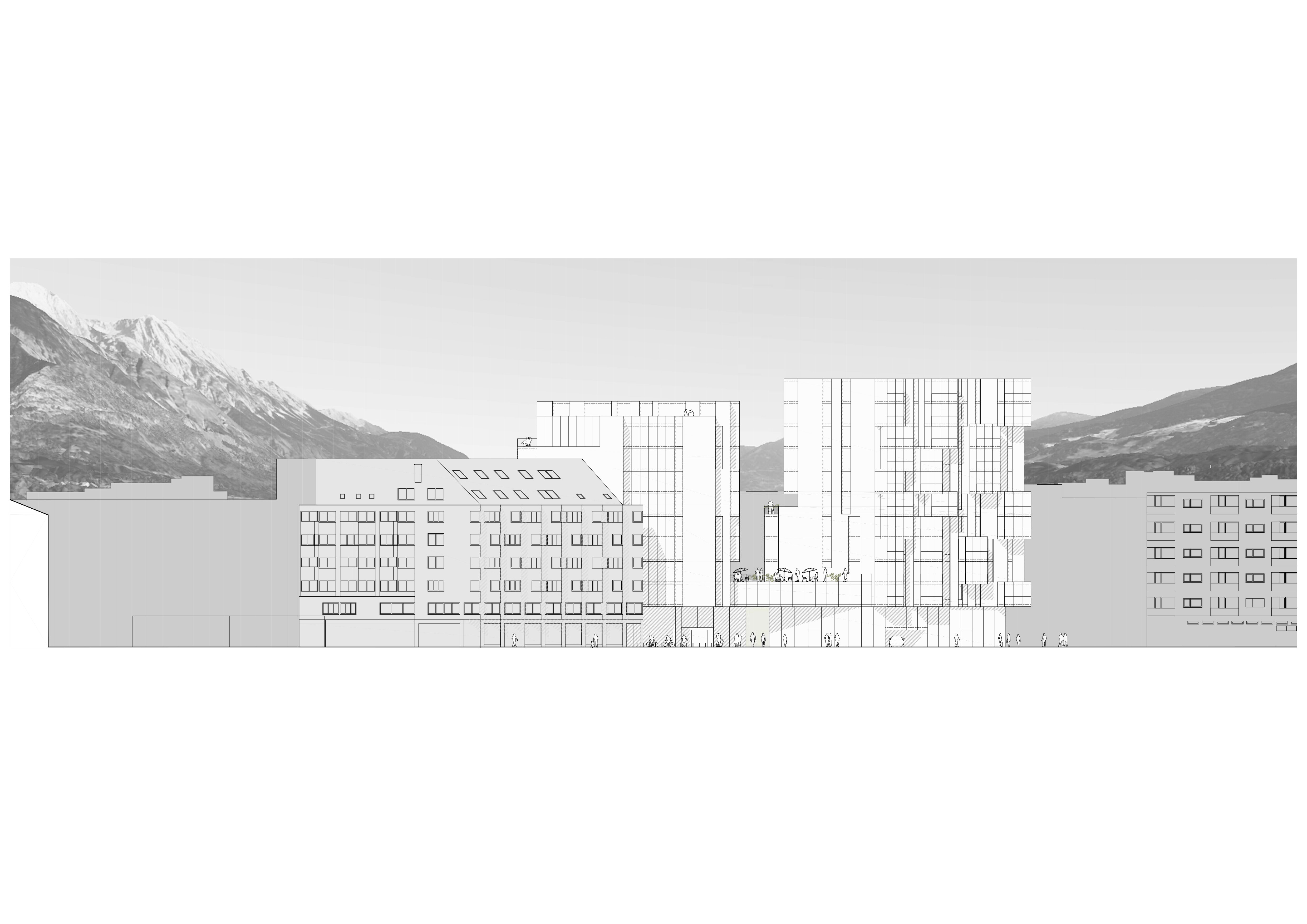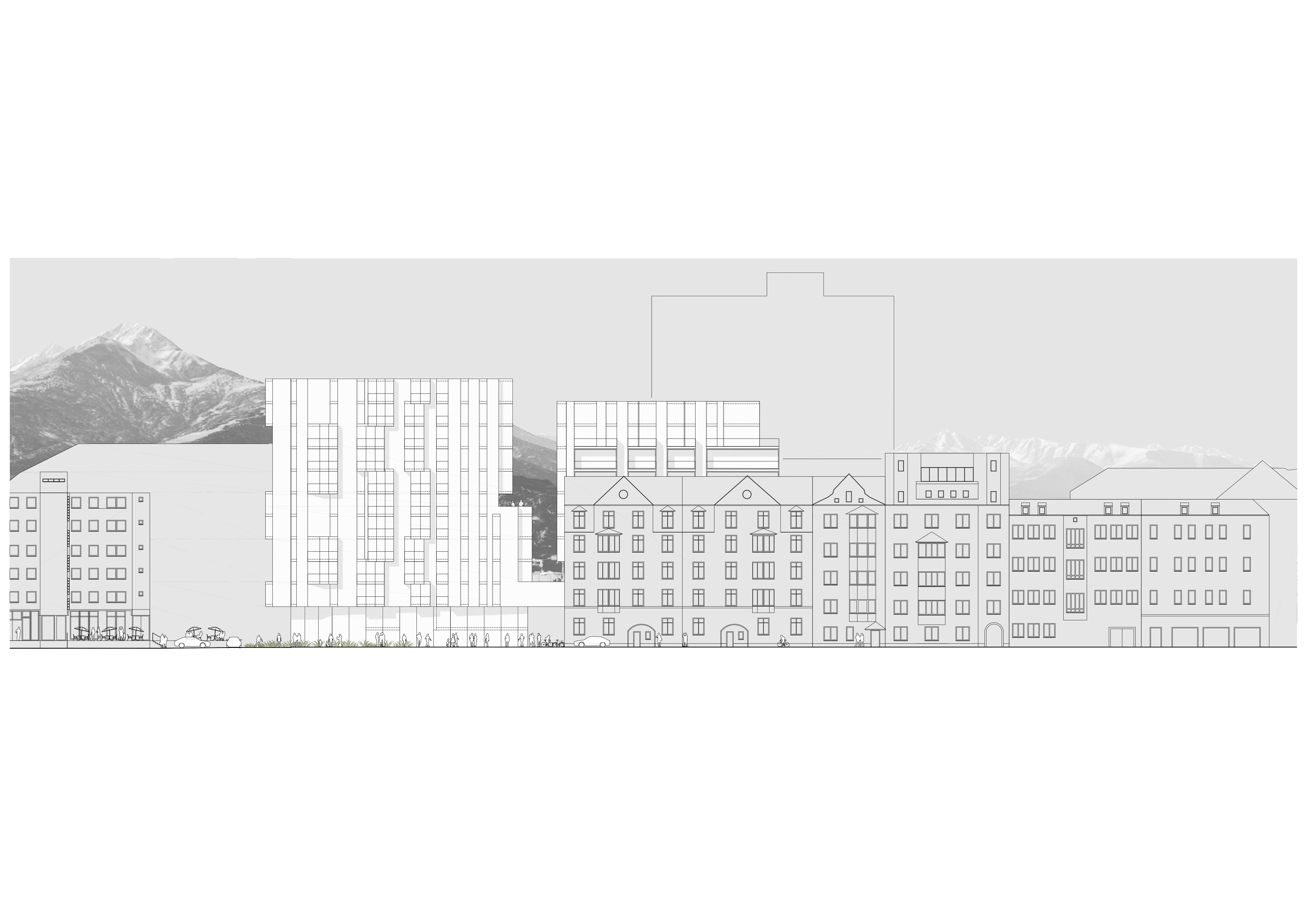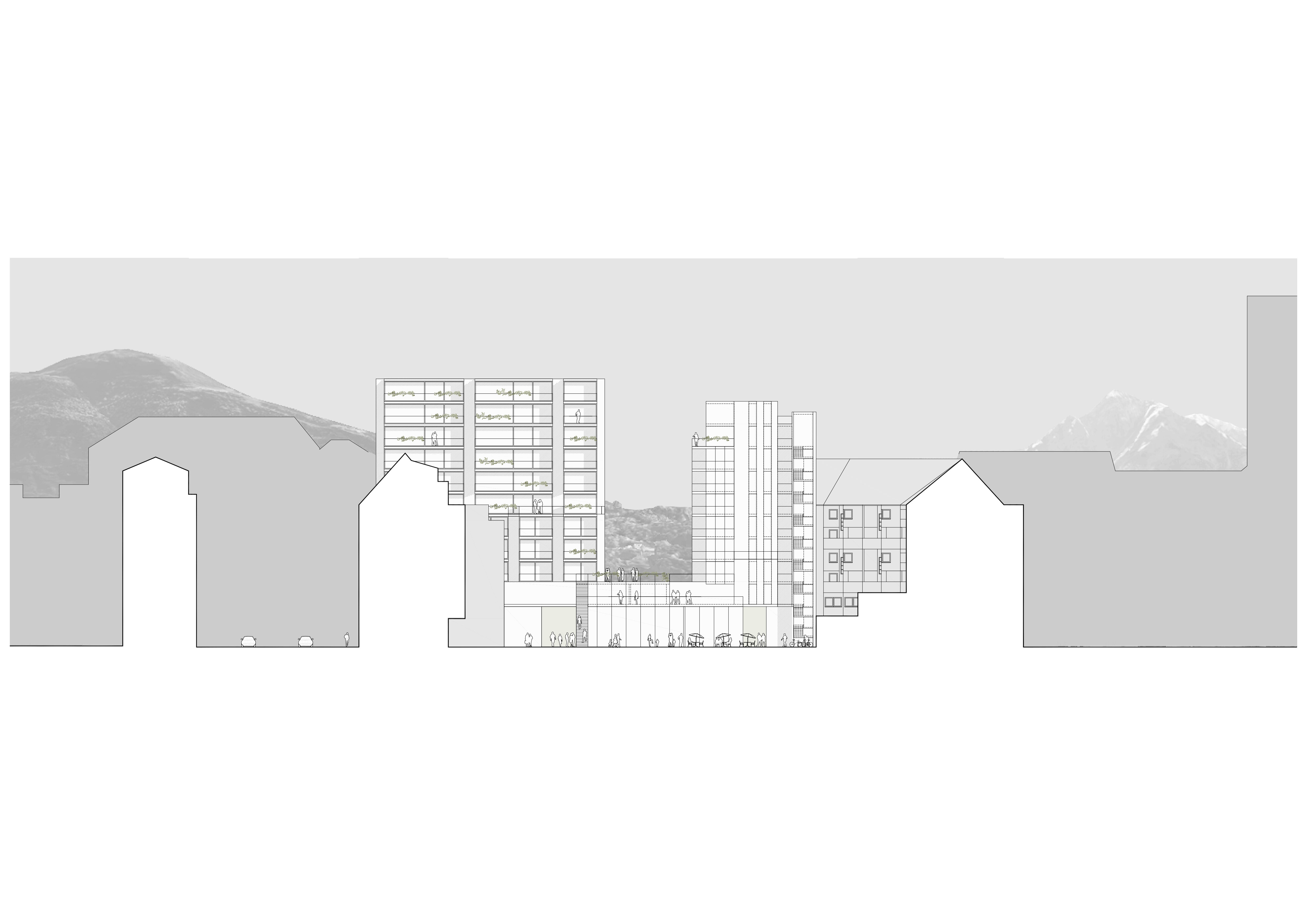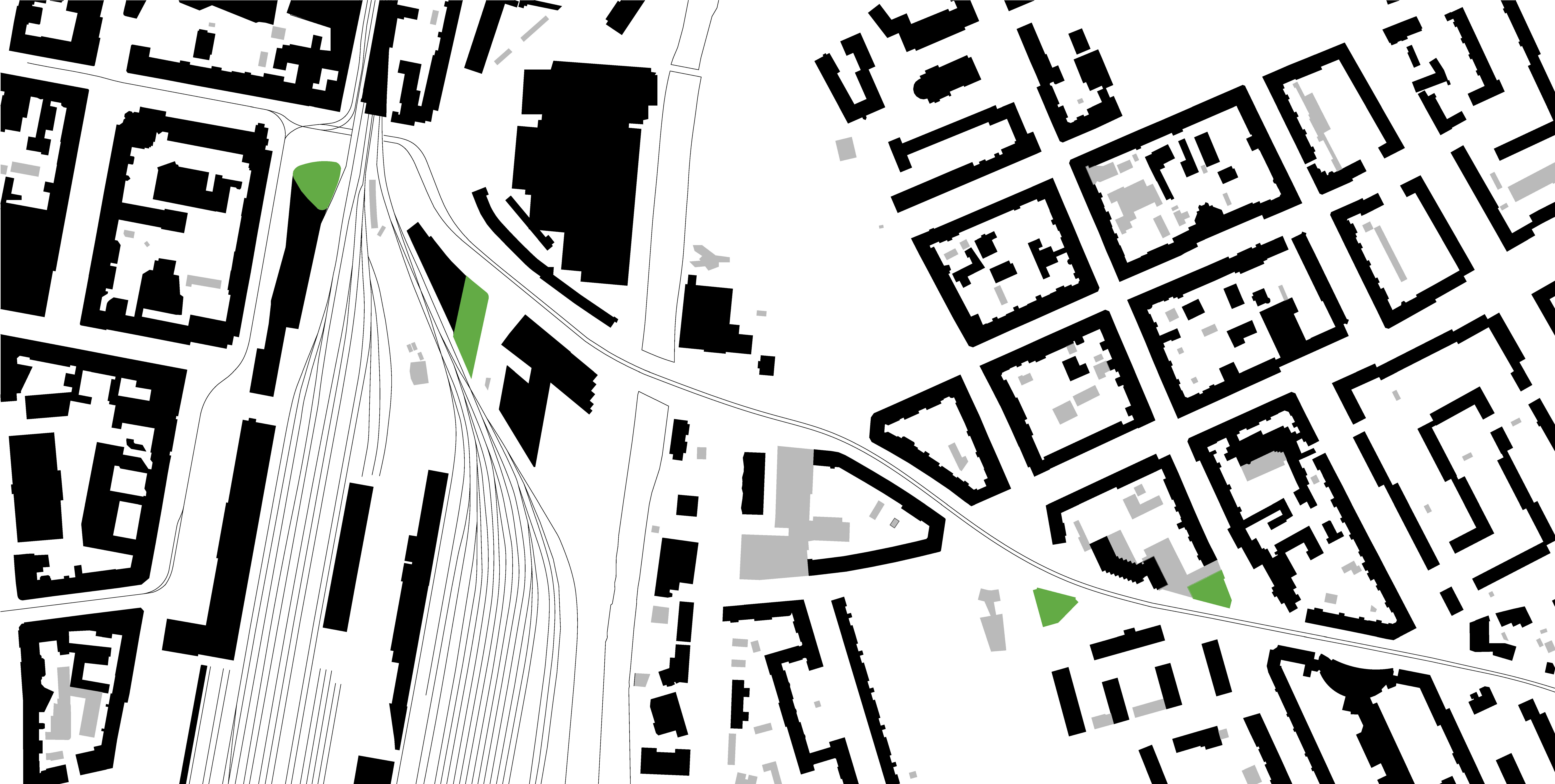 The interesting location – at the point of transition between the 19th century block grid, rows of buildings that date from the 1970s and free-standing high-rise blocks in the direction of the railway station – together with the planned increase in density determine a building structure that can mediate between the various scales and typologies of the existing buildings and establishes overall references in urban space.
Consequently, the junction of Amraser Straße and Pradlerstraße is marked with a highpoint, while on Amraser Straße the existing Gaggenauhaus building is given the terminating element that it lacked.
The new highpoint at the corner is a counterpart to the existing high-rise residential building, both derive their characteristic figure from the diagonal line of Amraser Straße.
The block that terminates the Gaggenauhaus building augments the open, disconnected block development opposite dating from the 1970s and connects it with the 19th century development.
 
By placing the buildings on a connecting, permeable plinth, there are views of the Nordkette mountain range, all the apartments have a good outlook and light and, above all, the amount of sunlight that enters the large courtyard in the interior of the block is maintained. 
The courtyard is left undeveloped and represents a green open space that is particularly necessary in the context of the increase in density. Public passageways at ground floor level interlock the new development with the surrounding urban space. 
The two-storey underground garage is constructed entirely underneath the buildings at ground level. Nothing is built beneath the courtyard and therefore large trees can be planted in it.
(competition text)
invited competition,
2nd prize
client: Panorama plus Immobilien GmbH
Team ARTEC Architekten:
Bettina Götz and Richard Manahl
Héctor Farré Cortada, Dragana Gavrik, Sedef Kücükandac, Gerda Polig
Jun Wook Song, Josef Schröck
model:  Roland Stadlbauer
landscape planning: Auböck + Kárász
photography:
ARTEC Architekten (model)