New building for TÜWI
competition, recognition
Vienna 19
2014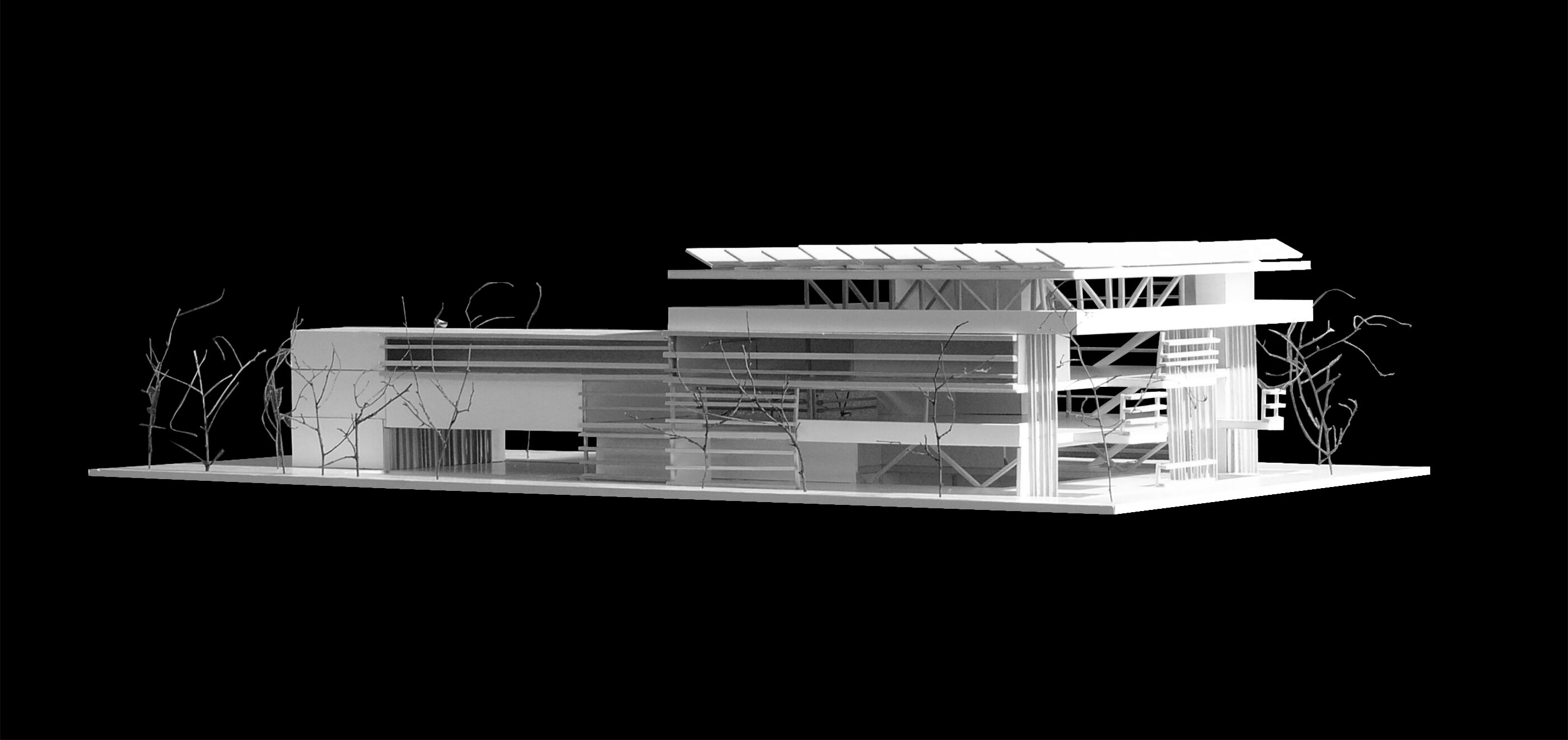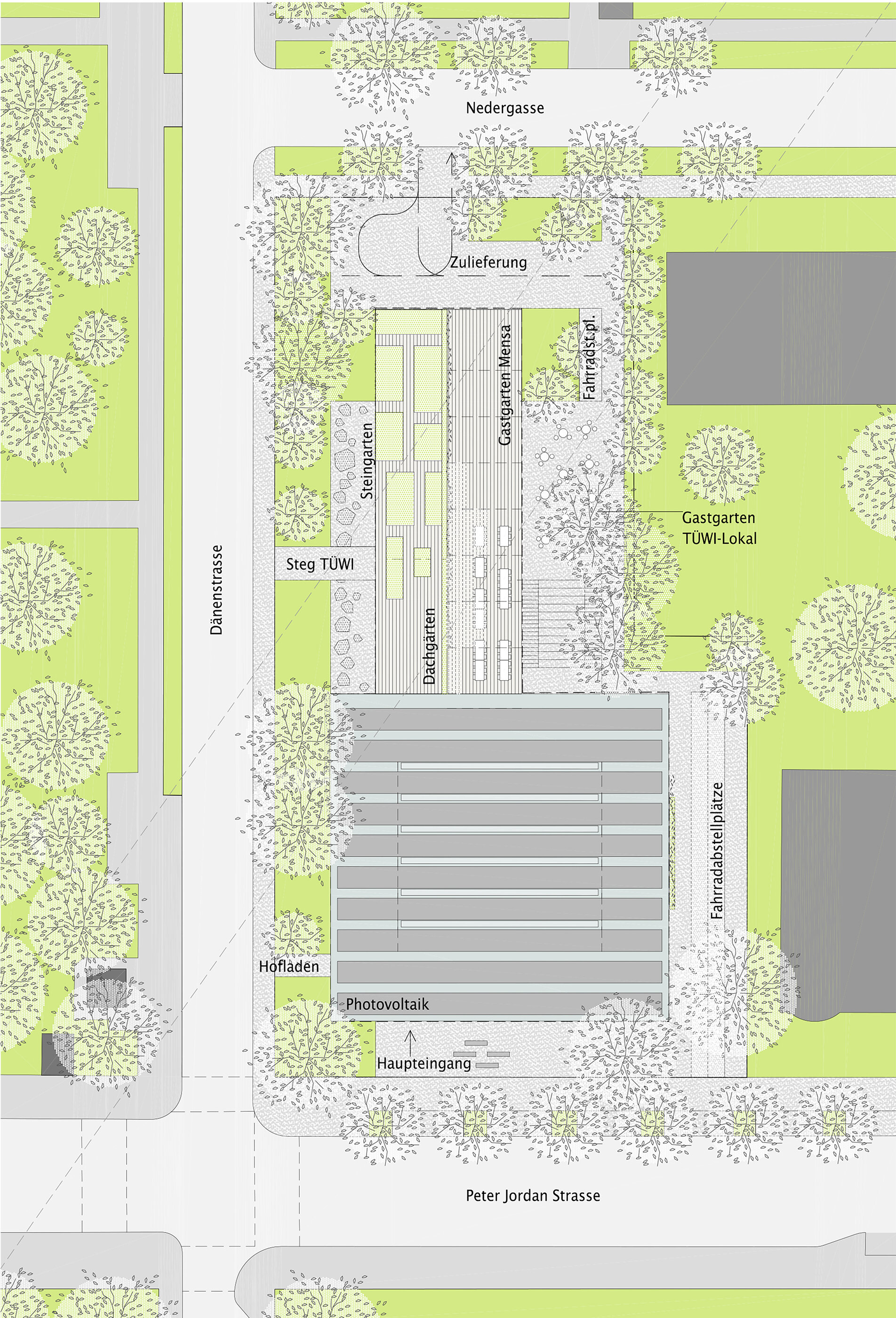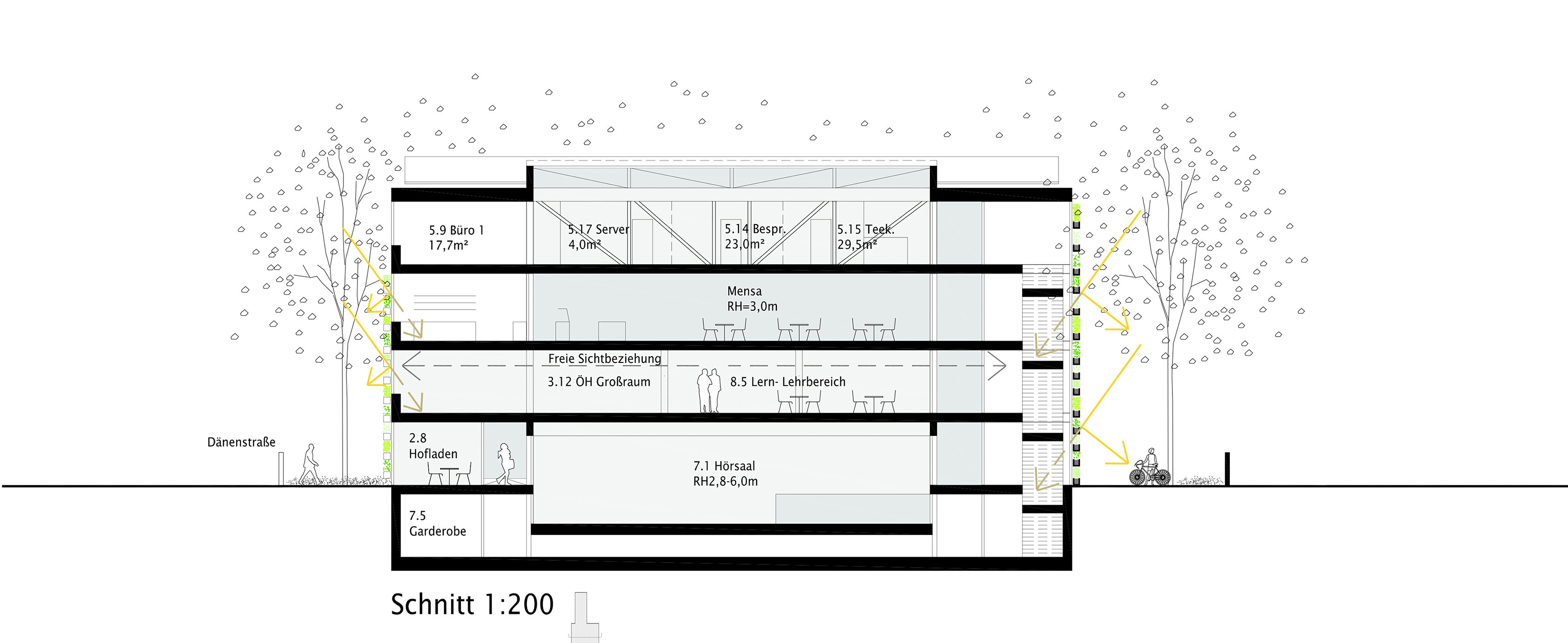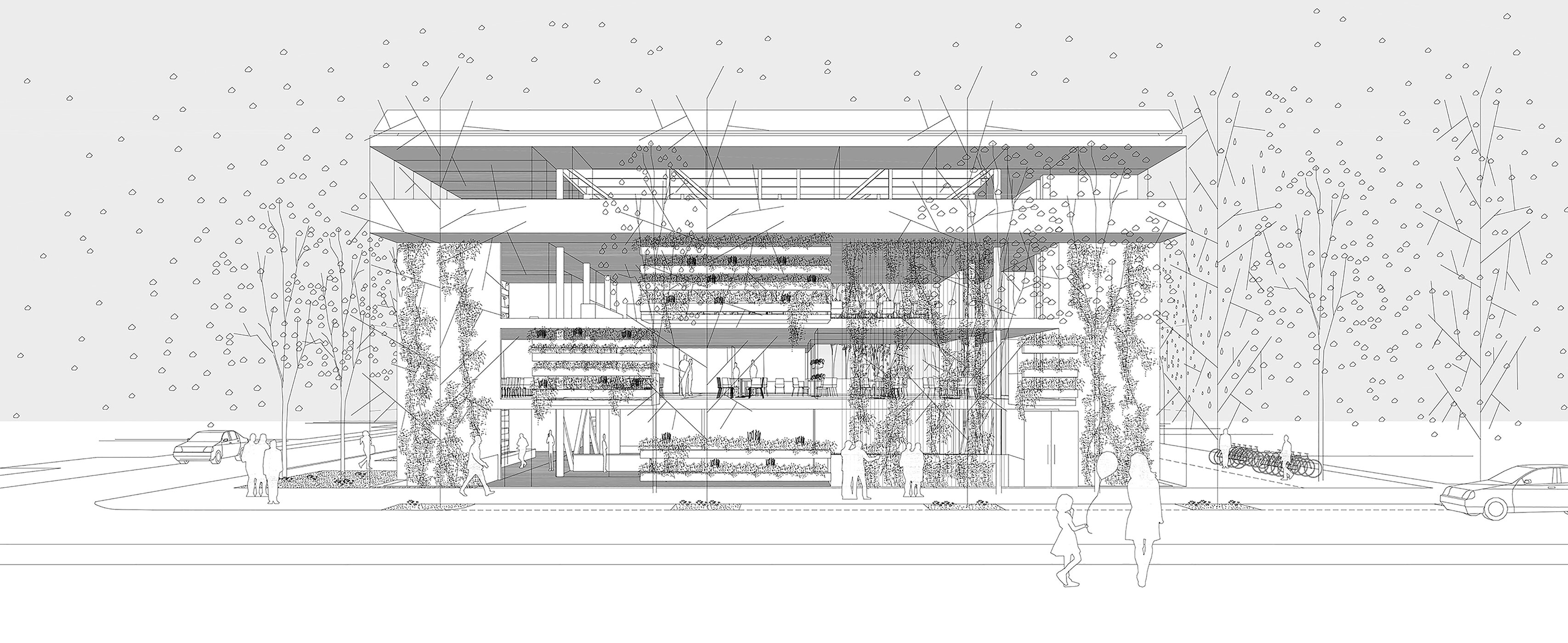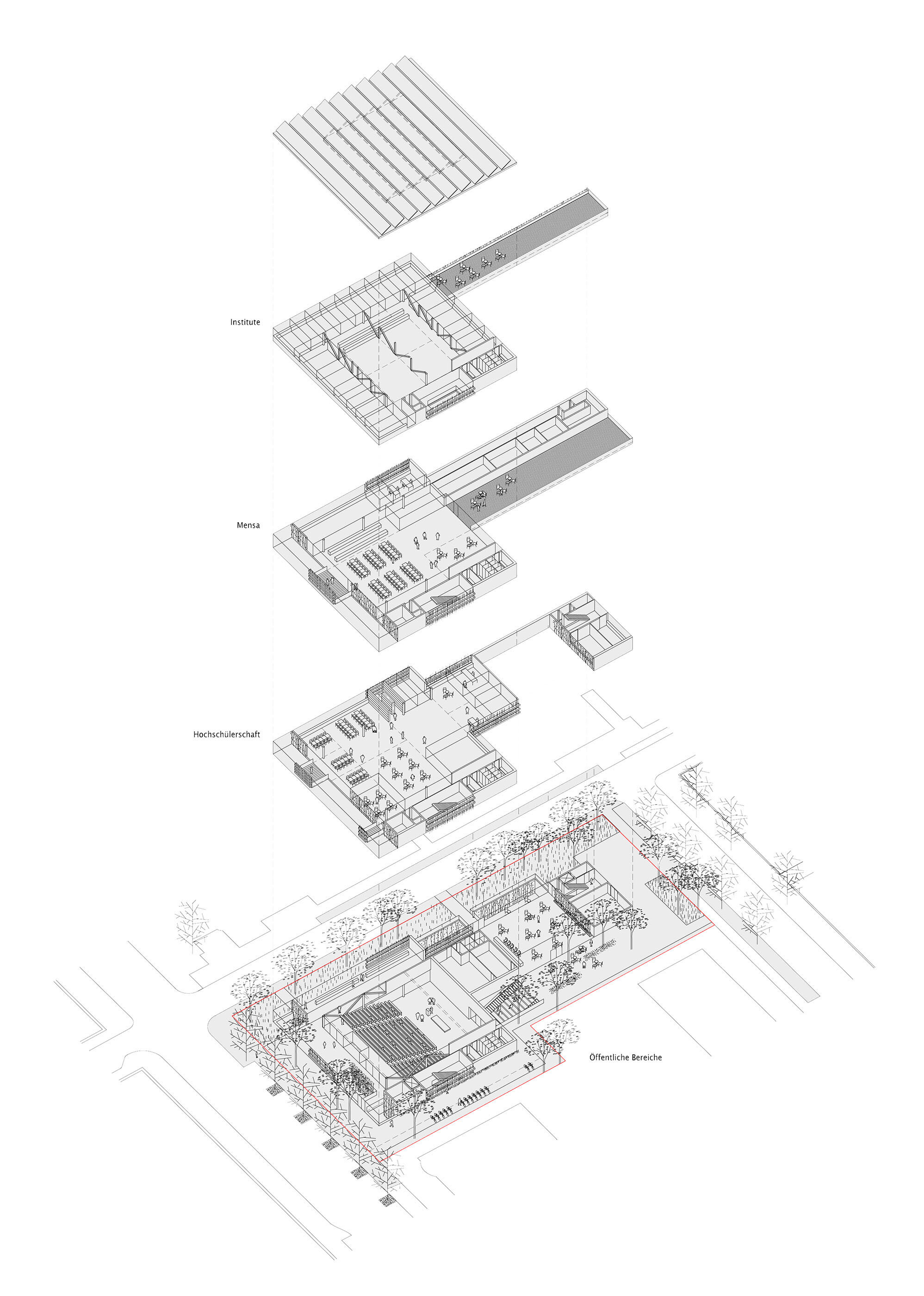 The new university building is intended to make a significant contribution to integrating university life in the everyday world-

To meet this aim the building is not only organised as compactly as possible (just one basement), but through the logical way in which the functions are stacked it also offers maximum quality for users and establishes visual relationships between inside and outside that are differentiated by the planting.

The ground floor that provides low-threshold access independent of university operations accommodates public spaces such as the organic produce shop and the TÜWI events venue, while the large lecture hall can be accessed and seen into from this level.

In keeping with function of the building the university-related uses are stacked above:

The ÖH (Austrian student body) is located on the 1st floor and is connected by generously dimensioned voids with the foyer areas of the lecture hall.

The student canteen on the 2nd floor is also spatially related to the public area and has a guest garden on the roof of the TÜWI with a visual relationship to the latter's garden.

The uppermost level is used by the university institutes, this level, too, has its own roof terrace.

Different kinds of planting are used to structure both the communal interior spaces as well as the outdoor spaces:

Vertically layered planters as "visual filters" inside (wintergarden as entrance) or outside on the facade (e.g., vertical herb gardens at the kitchen area)

Guest garden to the canteen: plants hang from containers that border the institute terrace 

Rock garden in the sunken atrium of the materials collection

The planting and the maintenance of these areas and of the entire outdoor space is to be developed in collaboration with landscape planners and students from BOKU.

The goal is to create a lively (study) place that becomes a popular point of contact in the city, not just on account of its planting (= BOKU university research project).
non open competition,
recognition

client:
Bundesimmobiliengesellschaft m. b. H.

Team ARTEC Architekten:
Bettina Götz and Richard Manahl
Gerda Polig, Eva Mair, Jun Wook Song, Johannes Gieselbrecht, Stephan Lechner
Giulia Drago, Tobias Indermühle

photography: ARTEC Architekten (modell)